The excitement of decorating the Christmas tree often overpowers us. We so eagerly place ornaments here, there and everywhere but it often results in a sad looking Christmas tree. Instead of throwing some tinsel around and decorating only the front half of the tree, follow this easy three step guide to ensure your Christmas tree gets the decorating it deserves.
If you're aiming for the traditional green, gold and red colour scheme, modernise the look by adding some luxurious ornaments in burnt copper, gold and sage green colours. For a more coastal, white, blue and silver theme, try bleached timber ornaments, complemented with grey and pastel colours.
Now we have the basics down pat, let's begin!
1. Lighting
To start with, most shops sell Christmas tree lights with either green or white wiring, so be sure to get the correct lights that will match your tree. Plain white sparkling lights go well with any colour scheme and matches easily with all kinds of ornaments. Alternatively, you can layer your lights, from small white lights to larger coloured bulbs. Make sure you always start at the top of the tree and work your way down and around, so the power pack lays nicely on the floor, and not dangling from the top of the tree!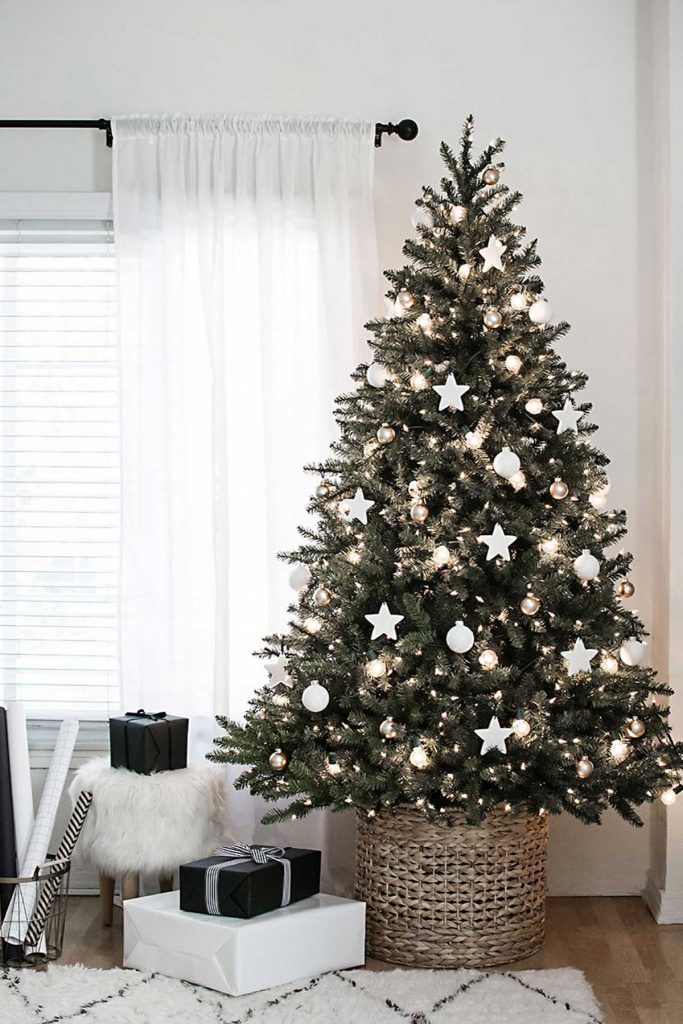 2. Garlands
Garlands are placed on the tree after the lights because you want to hide an electrical wire with pretty decorations. A little prior preparation for this stage can help stop a disaster later down the track. Split up your ornaments into three piles, large, medium and small. Start with the large ornaments and sprinkle them evenly around the tree, in the most visible areas (don't forget the bottom). Continue on to the medium sized ornaments and then lastly, small sized. If you have timber ornaments that don't match your theme, you can apply a thin coat of paint to give them a washed look. After the ornaments are placed, you can go crazy with the tinsel, beads and other goodies. Get crafty this Christmas and try make your own macrame that can be hung on your tree.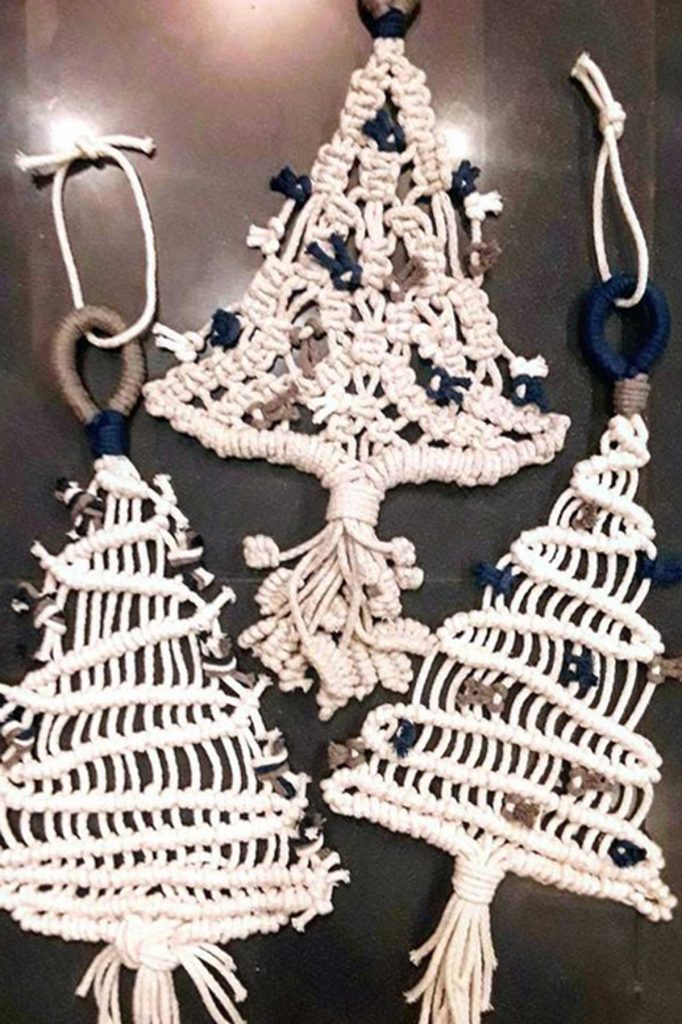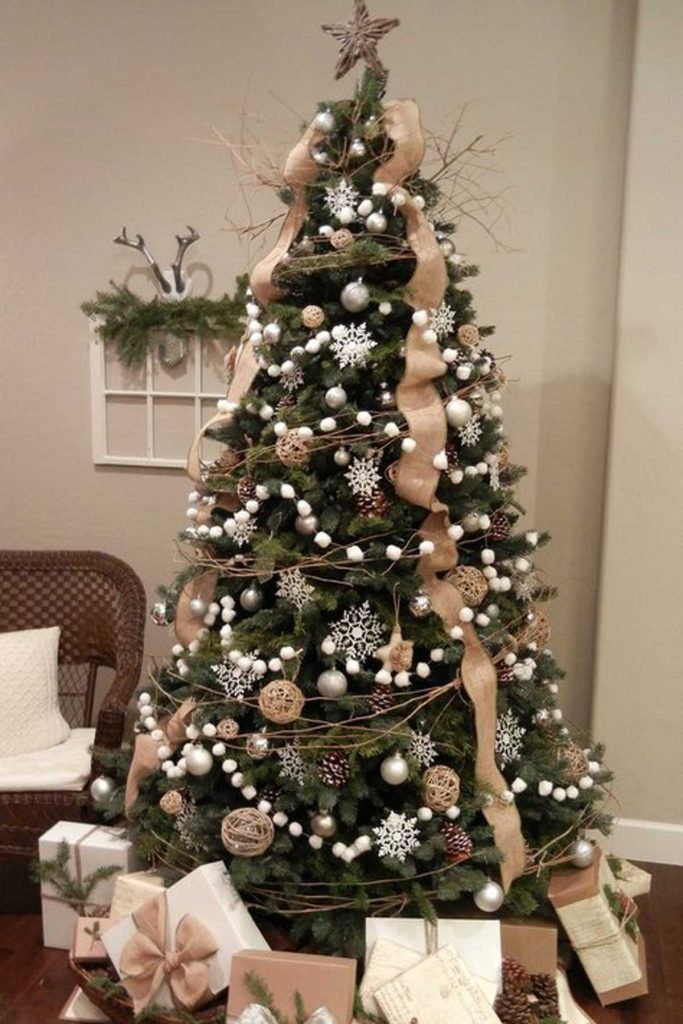 Image Source
3. Filling in the gaps
Even after layering lights, tinsel, beads and ornaments onto the tree, we can still be left with bare areas that really stand out. Luckily they are an easy fix with ribbon. Find ribbon that matches your theme and tie bows around bare tree stems to fill in the blanks. You can also fill the gap by hanging up lollies and chocolates for a Christmas day delight.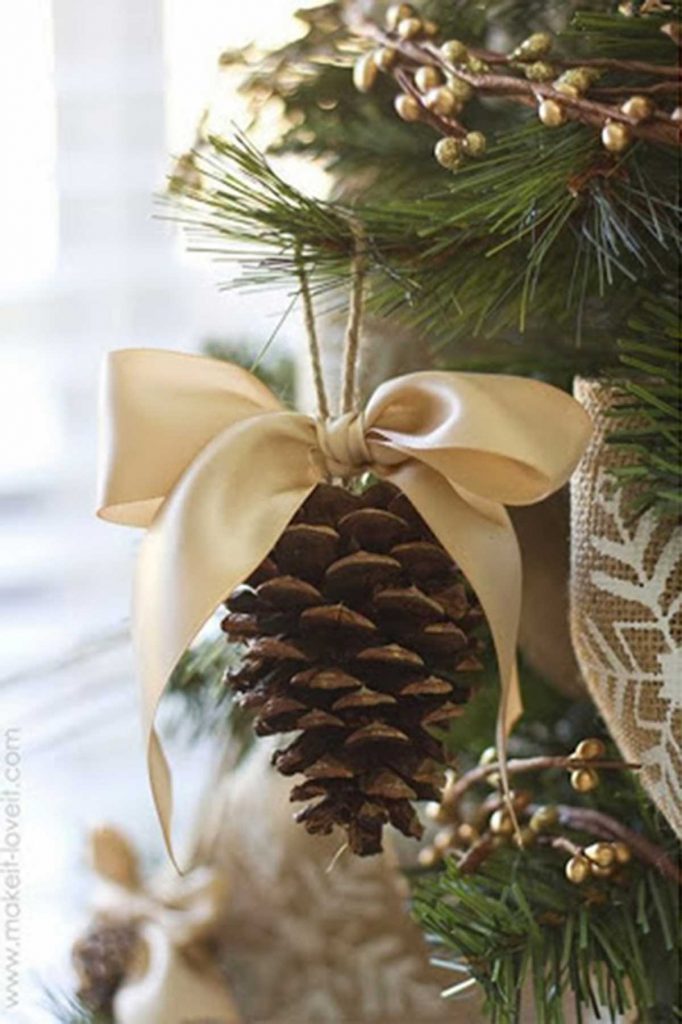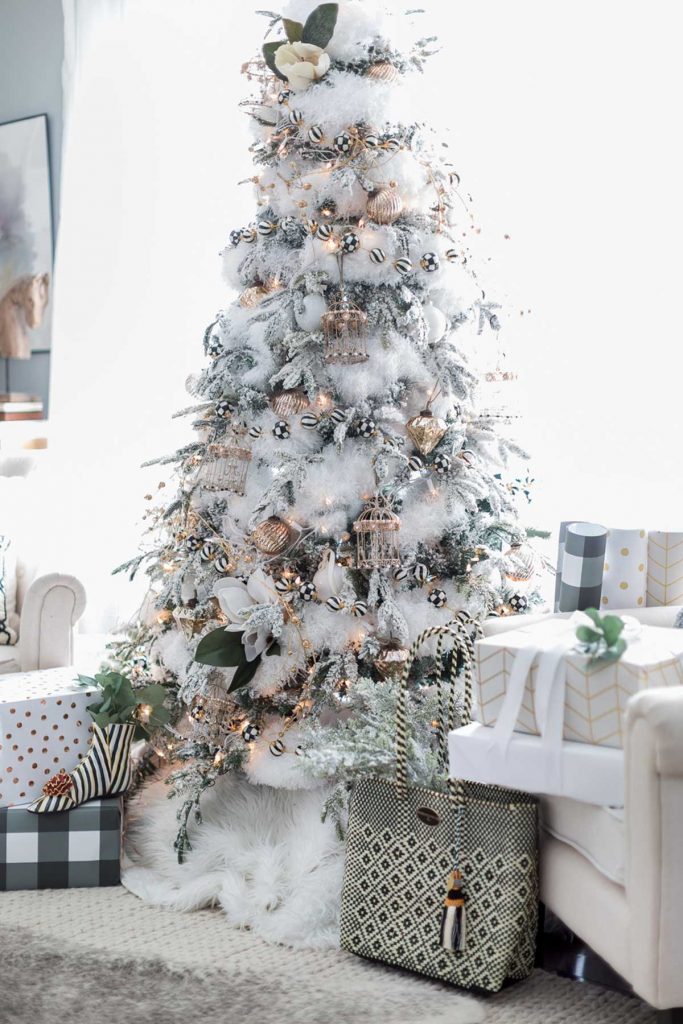 Now all that's left to do is stand back and be amazed by your creation. For more Xmas tips check out our stocking guide and Christmas colours!