Design online in three easy steps

$199 per room

Your design brief
Start with a free Style Quiz, answer a few questions about your room. Pay one flat fee to launch your online interior design project.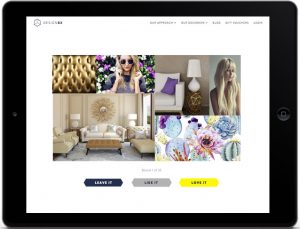 Your optional free Personal Shopper places all your orders and passes on exclusive trade discounts with delivery included.
What our clients say
"For someone that does not have a design bone in my body Designbx has been amazing. I have always wanted to furnish a room with lovely furniture/art but never had the nerve to do it. With the help of Designbx I have realised this dream and they have given me the confidence to purchase some pieces that I just love."
Pippa Price, Sydney
Design for the real you
Start your interior design online with a fun Style Quiz!
Which interior design styles reflect your personality and lifestyle?
Do you love splashes of bright colour or cool hues?
Are you Boho-Chic, Country, Industrial, Modern Eclectic..there are so many home decorating styles to choose from!
Room to be you!
Join the online interior design revolution!
Subscribers get e-decorating discounts, interior design tips, entry to exclusive competitions and no spam!
Free styling tips for YOUR home!
Book your FREE 15 minute consult with our resident expert interior designer to receive top styling tips specifically for your home.