Whether he's beachy, outdoorsy or lifestyle focused, here's some quick Fathers Day gift ideas to get the brain juices for flowing.  Remember – gifts are great, but so's a kiss and a hug (if your lucky enough)
Right on time
Always a trusty go-to when in need of a gift, and one of Kylie and Kerena's personal faves. The Horse has you covered for watches and leather goods.  Classy and timeless designs that will have Dad looking schmick, without breaking the bank!
Image Source: The Horse
Getting summer ready
Quintessentially Aussie, Budgy Smugglers are part of  the Australian culture.  With the warmer months just around the corner, these fun and colourful men's swimmers will be sure to brighten Dad's day.
Image Source: Budgy Smuggler
Not just for the surfers
You don't need to be a surfer to love this brand.! Keel Surf & Supply also have some great gift ideas ranging from blokes candles and fragrance diffusers to leather goods, cool Artwork, books and sunglasses.  Check out their accessories range.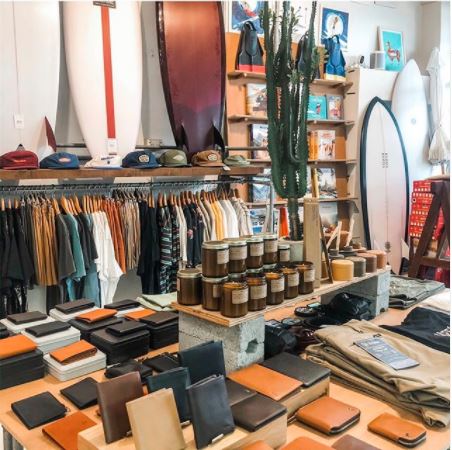 Image Source: Keels Surf & Supply
Bringing the outdoors in 
With a focus on organic, natural, and sustainable products, Pony Rider is a great option for anyone who loves quality products that align with a beautiful brand story and ethos.  Be sure to check out their cushions – great for more manly spaces.
Image Source: Pony Rider
Skincare – for men with faces…
If the man in your life is like some that we know, it can be hard to get them into a skincare regime.  It has to be quick, easy and almost thoughtless!  Cue skincare genius Zoe Foster-Blake and her Go-To Skincare range for men: Bro-To! Clean, uncomplicated and it works!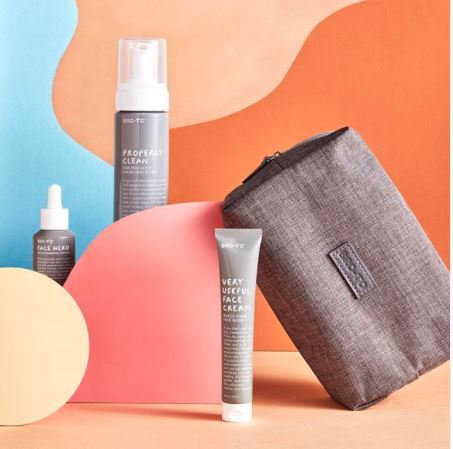 Image Source: GoTo Skincare
A Gift that keeps on Giving
It's what's on the inside that counts!   Whether it's a home office, man cave or just a space to call his own – why not spoil Dad, Poppy or Hubby this year with something truly unique and everlasting.  A Designbx Package will be memorable for years to come!