There's a common misconception that luxurious interiors are only possible with outlandishly priced feature pieces. We've put together a guide on how to create more a practical version of luxe by design than expensive labels and lavish purchases.
Colour, lighting and layout are criminally overlooked devices that every skilled interior designer uses effectively to convey an atmosphere of sophistication and excess. Let's highlight five brilliant ways to give your rooms an air of extravagance with practical luxe interior design without maxing out your credit card.
1. Dark and mysterious
The experts always tell you to use white if you want to open up a space and make any room seem larger, but is the appearance of size your primary concern? Maybe intimacy is what you're after, and sophisticated spaces are always designed with comfort in mind. So why not break away from the norm and opt for a more daring colour scheme?
Changing the upholstery or wall colour to a dark-hued tone will instantly add richness. Burgundy and midnight blue are two stylish tones guaranteed to wow your housemates and guests. Even black, when used sparingly, can give interiors different dimensions, adding an area of seclusion without sacrificing space. The best part about darker colours is the way they make your existing belongings pop.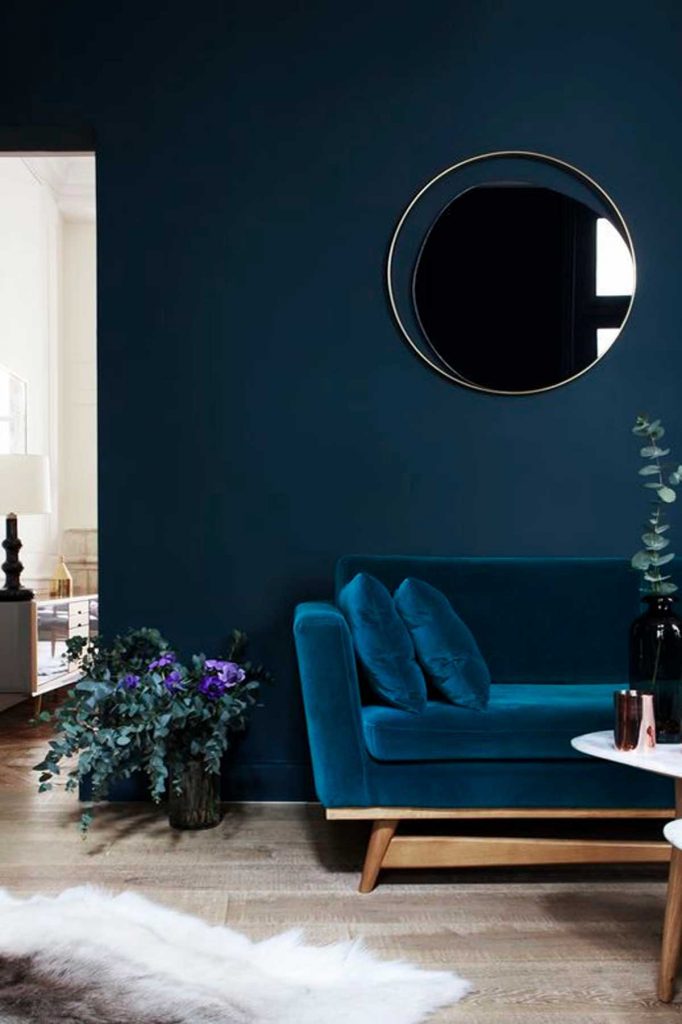 2. Restyle the walls
What you decide to place on your walls goes a long way toward creating an ornate visual statement. Let's change those old photo frames and experiment with their placement to create a feature wall that instantly attracts the eye. 
The paradox of old, weathered wall hangings can make an intense statement in an intimate environment. Large prints of classic artworks, vintage posters, or block-colour artworks will look at home in your lush space. Antique shutters, doors and ladders against walls create simple, rustic hangings.
Care to show off your creativity? For the bathroom or bedroom, collect patterned tiles or old plates and get artistic by arranging an eclectic mix to place on walls.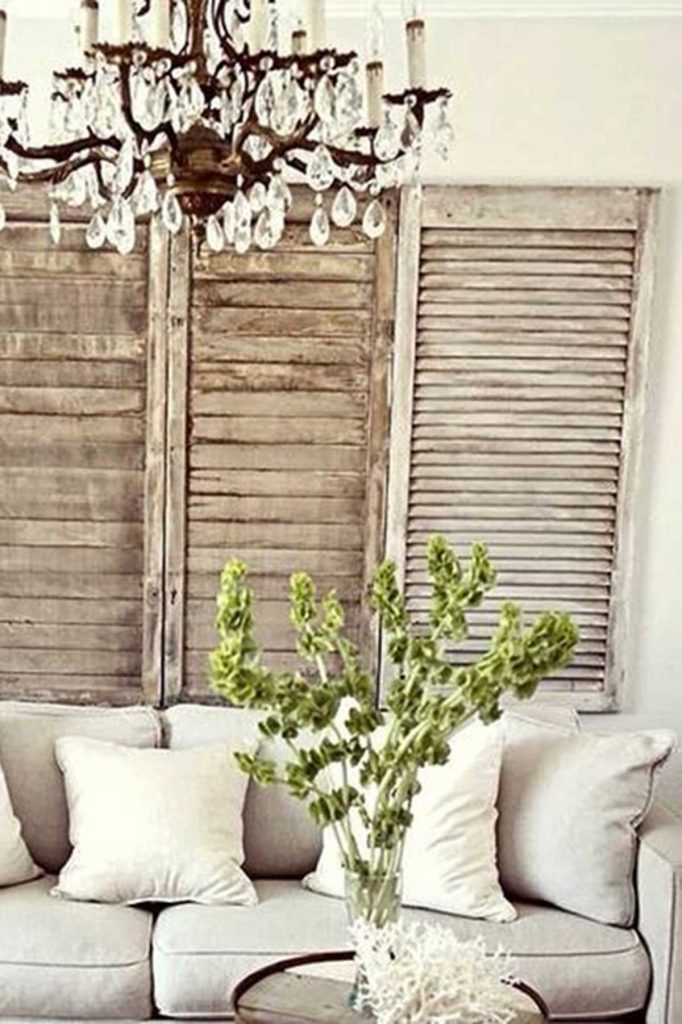 3. Reflect your style
We love used mirrors. After all, as long as the mirror itself is intact (and you're not buying seven years bad luck), a second hand, naturally aged frame has the type of character that tells a story. Try your local community second-hand sales to find an item with that rustic, antique look.
If you're not happy with quality of the frame, restyle it using fabric from your local op-shop or textiles store. Alternatively if you find a gorgeous frame with a tainted mirror, you can 'fake it till you make it' by spraying the glass with 'mirror effect' spray paint.
If you're after something a little more sleek and clean, simple-framed oversized mirrors don't cost an arm and a leg nowadays. And what an incredible statement they make, especially in a darker room where a large reflective surface can help you retain a spacious feel and practical luxe design.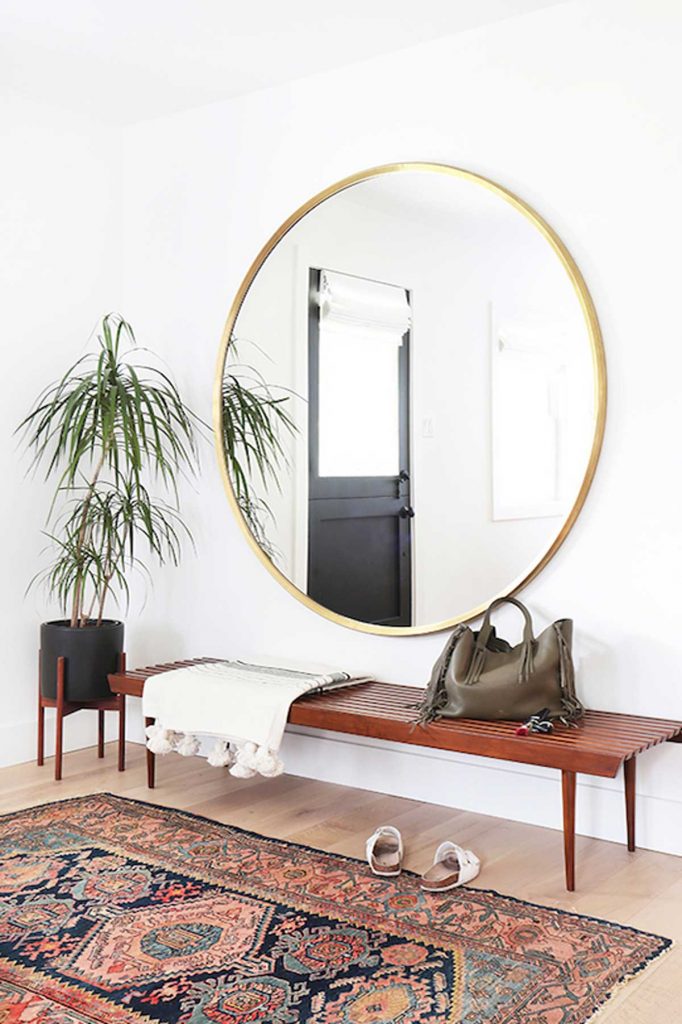 4. Prints and patterns
Bargain prints and patterns can be found in any department store or homewares retailer. Play around with upholstery designs, wall hangings and the shapes of homewares to create unique textures and vivid designs. Don't forget to pay attention to the details to create the ideal luxe by design room.
For easy artworks, cover old canvases with fabric and you can even add your own touch by painting over the top. Macramé wall hangings are as simple as buying rope and a wooden pole to hang it from. All you need then is to watch DIY macramé videos on YouTube to master the art.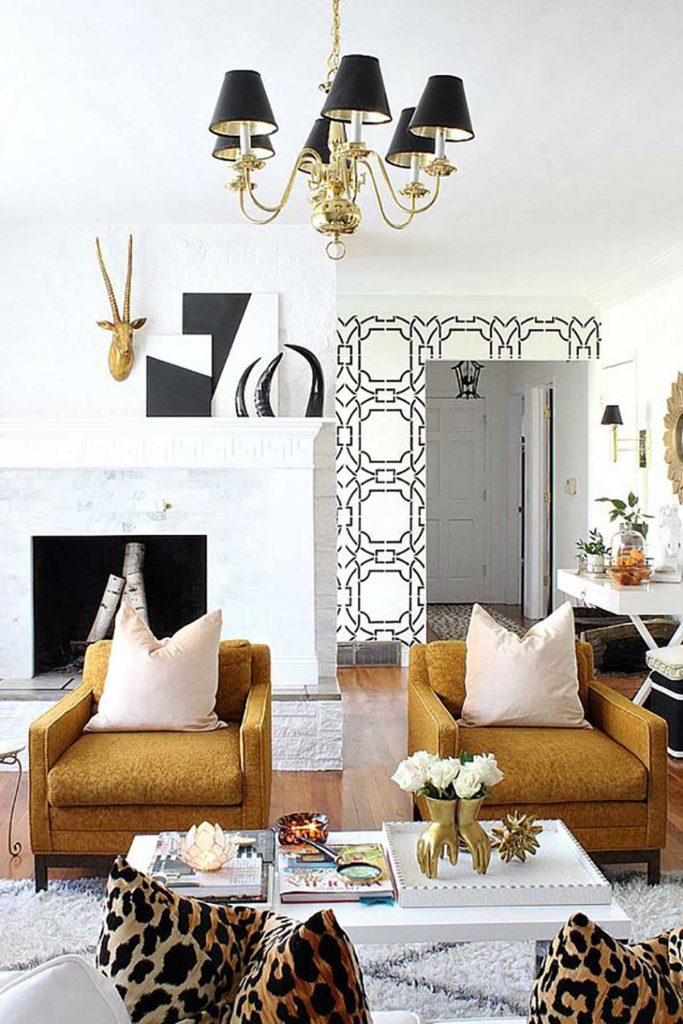 5. Throw away the old
The biggest change in a home can be the simplest of objects. Throw cushions, rugs and linen can make a striking change to how each room looks. Try in-season colours and for a well needed facelift, make sure you steer away from the tones and patterns you used previously.
Make your own brand-new luxe by design cushion covers by getting discount fabrics and sewing them in a simple square or rectangle. The advantage to DIY facelifting is you can incorporate the same fabric pattern into everything from cushions to wall art to the top of your table.
To give a table top a new lease on life, carefully place a layer of your favourite fabric or arrange a collection of pictures on the coffee table. Place a glass table top as the final layer and hey presto! Your old table becomes brand new.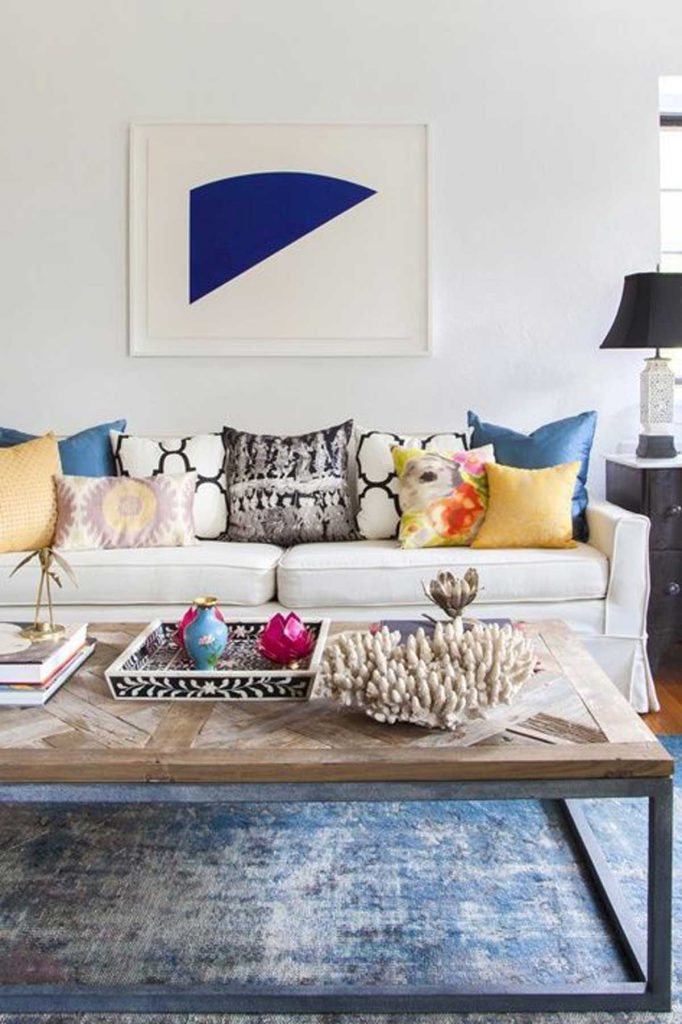 Using these five steps is a lot more fun than splurging on one massive feature item. Not only that; it's also a way of adding your signature style to rooms while helping you develop a better understanding of the relationship between colour, materials and patterns.
Before you buy that $10,000 sofa, it's worth experimenting with these techniques. Try to make a visual statement with practical luxe design …without crying over your next bank statement!