1. No clutter
 We prescribe to the "an office in a box" approach. Working in the digital era should allow you to use a fashionable box, basket, or leather bag as your portable office. If you can't fit your necessities in a single storage item then it's time to streamline your business and become more digital-focused. Less is more in every way!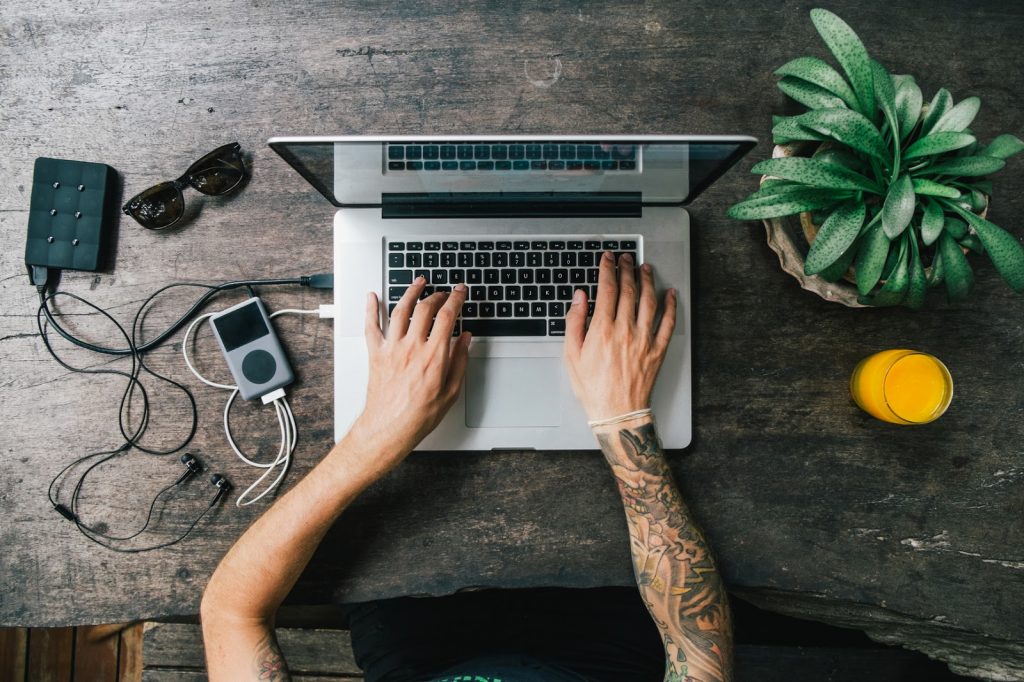 2. Creature comforts
Busy professionals spend a lot of time on the job, so it's essential for your office to be comfortable. Design your space to fit your creature habits. If you work best standing, look to source ergonomic standing desks. If you love doing inspired work in a relaxed environment, add oversized beanbags and casual seating to your space to get those creative juices flowing. 

3. Light bulb moments
Lighting is a fundamental design element for any work space, and variety is often key.  Depending on your profession, light requirements can vary. Programmers prefer darker spaces to ease the strain on eyes, where as designers prefer more natural light to view true colours. If you're relying on ceiling lights as your primary source, add freestanding lamps, desk lights and pendants as focal lighting. The great thing is you can really play with scale, colour and texture here to add some wow factor to the office.

4. Bring the outdoors in
There's nothing like indoor plants to bring an office to life. The benefits are not only visually striking but offer natural purification for your space and bring a sense of home to the commercial interior design world.  If lighting is poor and your budget is entry-level then look at artificial plants. The quality is hard to fault these days. You could opt to create a 'live wall' effect, or hang an array of ferns from the ceiling to create a little jungle fever!

5. Business projections
Most offices have big walls that they struggle to decorate or are unable to cover due to leasing restrictions.  A great way to add wow factor is the use of projectors. You can source some amazing wireless projectors from office supply shops and project beautifully designed and branded images onto your walls. The great thing is you can change the imagery as often as you like (you may have a weekly theme) and these devices can move with you, adopting to any surroundings.   
6. Give your brand a soundtrack
Don't underestimate the effect of audio. Interior design is about tapping into all the senses. Some offices feel lifeless as there's no positive noise, especially at a reception or entry area. Look to play music that gives your internal team and clients a sense of your brand's personality.
7. The fragrance of success
While we're on the subject of senses, don't neglect smell.  An office space can be visually stunning but if the air quality doesn't reflect productivity and creativity, the office can be effected. In Japan the Takasago Corporation carried out research into how smells affect the accuracy of typists. It found "54% made fewer errors when they could smell lemon, 33% fewer with jasmine, and 20% fewer with lavender," reports Jon Card in the UK Guardian newspaper.
Pop a few vaporisers around the office in secluded areas and place them on timers to start early so people arriving are greeted with a fresh, invigorating smelling office. Time them to come on throughout the day to keep the spirits high!
Shop our new office look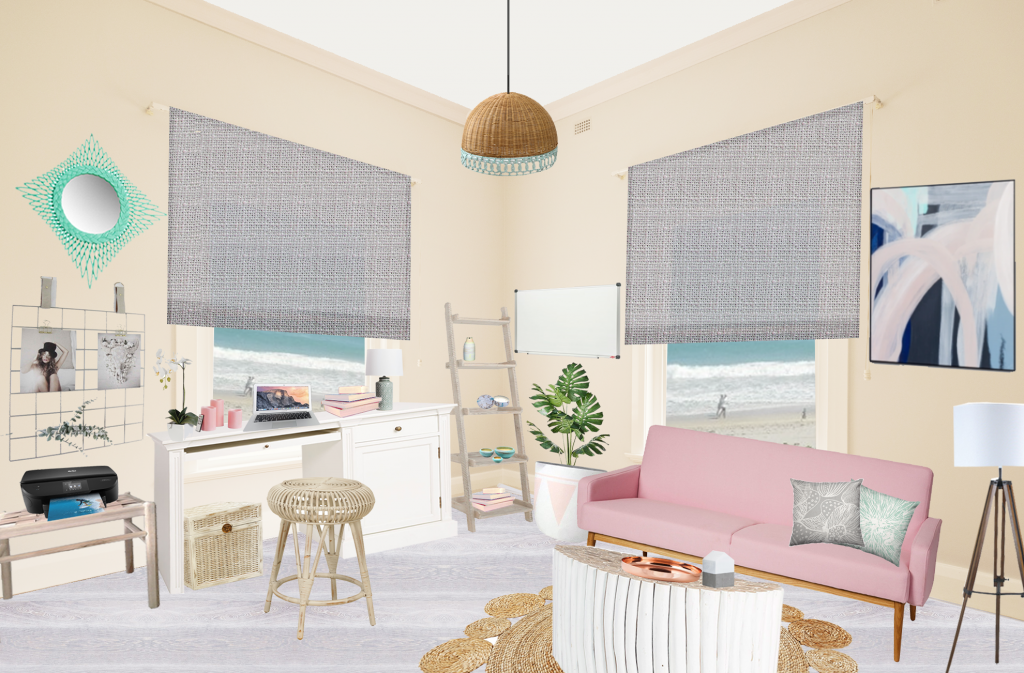 Coastal Office
Time to take action? The Designbx Team are ready to help