It's the time of year when, thanks to the best possible reason (charity), men are not only allowed to creatively grow a moustache; they're actually encouraged to push the limits of facial hair styling. While we're still celebrating Movember manliness, let's reveal the secrets of designing the ideal Man Cave.
1. The heirloom
Whether it be a timeless leather couch, collector coffee table or pool table, figure out the central statement piece in your space and use it to determine your colour palette. Every man owns at least one trophy item that is a non-negotiable addition to the space, so make sure your design works seamlessly with the colour and style of your favourite items.
2. Get your friends involved
You'll be hosting poker nights and watching sport with your friends, so involve them in the design of your man cave to ensure it's a space where they'll feel comfortable. Ask for any unwanted art pieces, furniture items, building materials  or decor they might have lying around the house to recycle and keep the budget down. DIY Pallet furniture is a great way to get your friends involved and create a trendy versatile unit.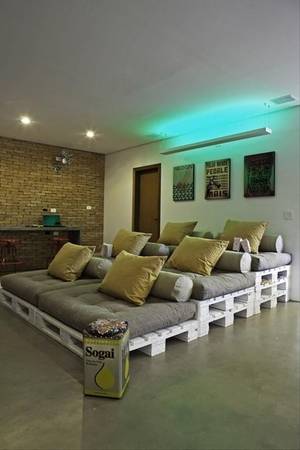 Image reference
3. Keep it clean
Invest in good storage units to store essential items like movies, games, electronics and collectors pieces. Floating shelves, trendy buffet units and hidden cupboards are great for stylishly keeping the Man Cave organised, tidy, stylish…and also keeping the wife happy.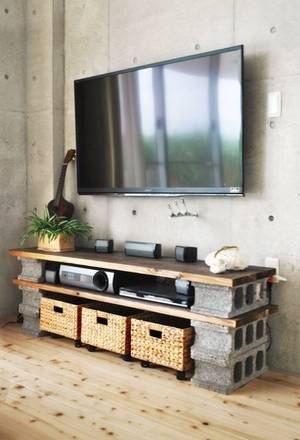 Image reference
4. Raise the bar
Be the talk of the town with a state-of-the-art and stylish bar. No Man Cave is complete without a well stocked and equipped bar. Invest in a good set of glassware and use pieces like art deco bottles or a wine decanter for that unique touch. Art deco interior design is a great avenue for those gentleman that crave a bit more of a classier retreat.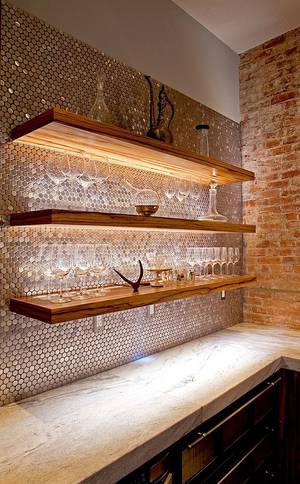 Image reference
5. Rug up
Often man caves are set in a basement or garage space with harsh concrete flooring that becomes incredibly chilly in the cooler months. Warm up your space with a shaggy or oversized rug to ensure you can relax in comfort.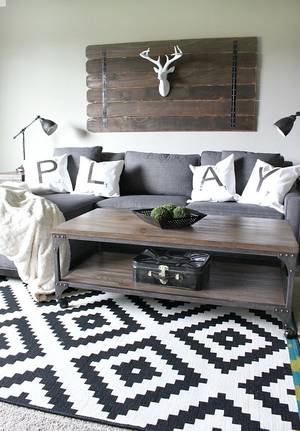 Image reference
6. Express yourself
Here is your chance to decorate your space how you like, and not how your partner may like it. Steer away from flowers, plants, soft furnishings, candles and picture frames. Instead, seek out vintage and antique stores for collectors pieces, artworks and metallic decor to achieve that grungy,  industrial interior design look.  Decor items can include antique globes, sport memorabilia, book collections, sculptures, faux deer heads and shadow boxes.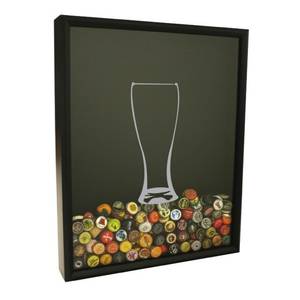 Image reference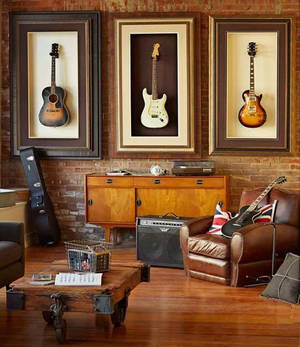 Image reference
7. Spark up
Lighting is everything in a Man Cave, as it's usually created in a less desirable and unused space. Explore small living room designs and ensure you have enough natural lighting coming in from available windows, if not, ensure a warm tone is established through plenty of lighting. Get creative with lighting options. Pendants and light-up signage add a great unique touch.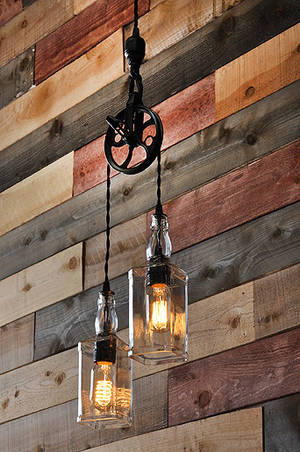 Image reference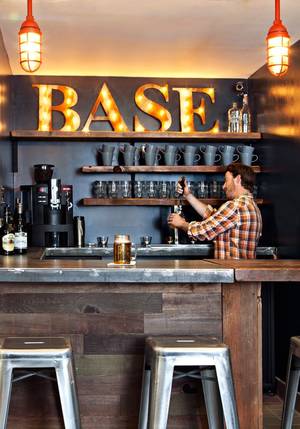 Image reference
8. Textured walls
Use your skills and creativity to create a textured wall. This can act as a focal piece for the man cave as well as provide functionality, depending on the material, Cork can be used as a large notice board or backdrop for a game of darts.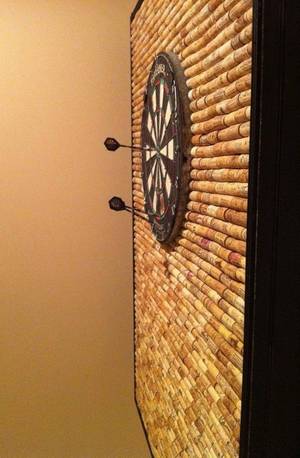 Image reference
Show off your Mo and interior design mojo this Movember. If you're looking for a quick but lavish overhaul, here's a man cave design we prepared earlier. And don't forget to get involved with the Movember Foundation. Let's put our moustaches to good use.