Can you believe we are just 6 weeks out from the festive season? It seems like only yesterday we were packing down the Christmas tree and cleaning up from celebrations.
Christmas can bring financial stress, with all the presents, food and home renovations you need to get done before your relatives take over your home. Perhaps your home only needs a few tweaks or maybe you need a completely new interior and exterior design, if Christmas is held at your place this year. The good news is, you can get a free interior design consultation with Designbx and also chose packages that don't cost you the earth (leaving room for you to splurge on that Christmas ham).
Bessie Hassan is a money expert at Finder.com.au, and is here to help keep your budget in good shape, over this chaotic time.
"Whether it's setting yourself a project timeline and budget, researching costs of materials and labor, or exploring your finance options, there are many ways you can ensure you're financially prepared for your next renovation." Bessie Hassan.
"If you're looking for cost-effective jobs that will add value to your home, consider jobs that will improve your kerb appeal. This could mean installing a new fence, sprucing up your outdoor landscaping, or installing new lighting" says Bessie.
1.Ring fencing your kerb appeal

Cheap fences can be easily obtained from your local Bunnings and can be painted to match your exterior design. When choosing a fence, consider the look you want and the lifetime of the material. Timber fences create a great natural look but may root if not treated properly, whereas Vinyl fences last 10+ years without fading, but comes in limited colours.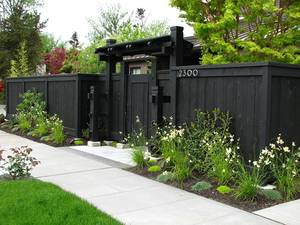 2. Build square garden beds
Landscaping may seem like it will cost an arm and leg, but there are affordable ways to achieve great results. Instead of filling large garden beds with soil and a variety of plants, limit the size of your gardens by building square garden beds. Again, Bunnings is your best friend, as you can get cheap timber to make a garden box or buy an already assembled garden bed. This way you don't have to spend as much on plants and your outdoor area remains tidy. You can even make one into a vegetable or herb garden so you're saving money on plants and food over the Christmas break.

3. Add some garden twinkle
Bring a mystical feel to your outdoor area by adding fairy lights. These are cheap alternatives to those large outdoor lights that chew up electricity like it's going out of style. Drape a string of fairy lights over the fences or pin them up on the roof and fence so they dangle above you in the air. For an even cheaper alternative, you can place tealight candle in glass jars and hang them from the fence, pergola or off the walls of the house. Another option is to place led strip lights along seat edges, fences, around door ways and along patio floors to give an illuminating look.

4. Get your flooring up to scratch
When there is going to be a stampede of relatives arriving for Christmas, you will want to make sure your flooring can withstand the wear and tear. Squeaky floorboards and torn carpet, may not pass the relative test, and chances are you will get an earful of how to fix up your home! Carpet is not the best option as high traffic can cause flattening in some areas. If you want to stick to carpet, try modular carpet which comes in tile pieces, which makes replacing sections easy. Timber flooring is by far the most popular option at the moment and is super easy to clean. If you don't have the money to spend on real timber floorboards, try vinyl flooring or floating timber floors, which give the illusion of a real wood floor but are half the price.
A helpful tip from Bessie, "Although you can be meticulous with your budgeting, it's likely that there will be delays or issues outside your control. To mitigate this, have a contingency buffer of funds in place to cope with any unforeseen costs. Generally, you should set aside 5-10% of your renovation budget to allow for a contingency."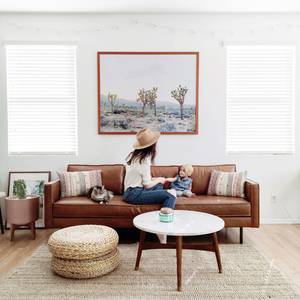 5. Prepare your bathrooms for the stampede
When you have 20 or 30 people at your house, your bathroom is going to get a workout. If it's not in top shape, then prepare yourself for a whole lot of mess. The first thing to ask yourself is, do you have enough toilet paper? And the next question is, where to put it all? If you don't have enough cupboard space then buy a cheap laundry basket and place it in the corner of the bathroom.
The next thing to consider is where are all the bath towels going to hang? It's easy to put together a few timber shelves in the bathroom to keep clean towels on, or drill in some hooks either behind the door in the bathroom or spare bedroom.
The last thing is where are they going to put their soap and toothbrush? If you don't want your relatives using all your stuff, then get them their own rack for in the shower. Get shelves that can be simply hooked over the shower door.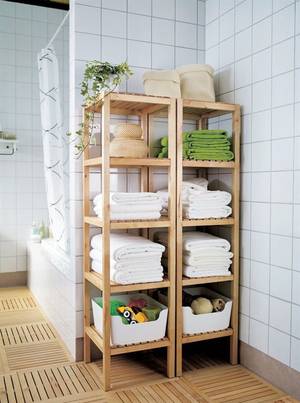 6. Make the small things count
You don't have to renovate your whole home to give it that WOW look. Small things like giving rooms a fresh coat of paint, a new Manchester, hanging up some family photos, and placing some nice smelling candles around the place, will delight your guests.
Bessie says, "Replacing cupboard handles is another smart (and easy) way to create a modern look in your kitchen or bathroom for minimal cost."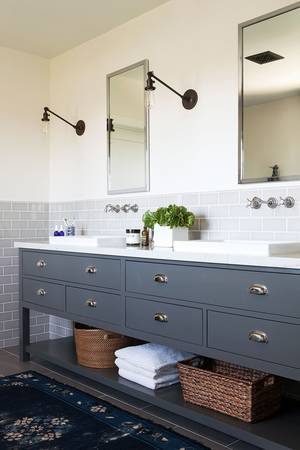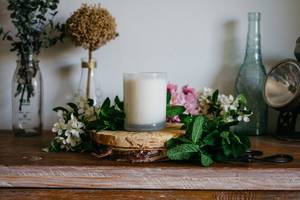 7. Bessie's other helpful tips for budgeting this Christmas
Be savvy with your finances: "Other ways to budget for Christmas festivities include consolidating personal debt to save on interest costs and considering alternate payment methods like Zip Money, Afterpay or in-store finance when shopping."
Be creative with your family activities: "Finding ways to entertain the kids for free is another good way to cut back on costs. From going on a bike ride to visiting the pool to checking out a local museum or art gallery, there are many activities that will entertain the kids without breaking the bank."
For an affordable way to design or style your home for Xmas, look no further! Chat to our professional commercial interior design team at Designbx with our free styling consultation.