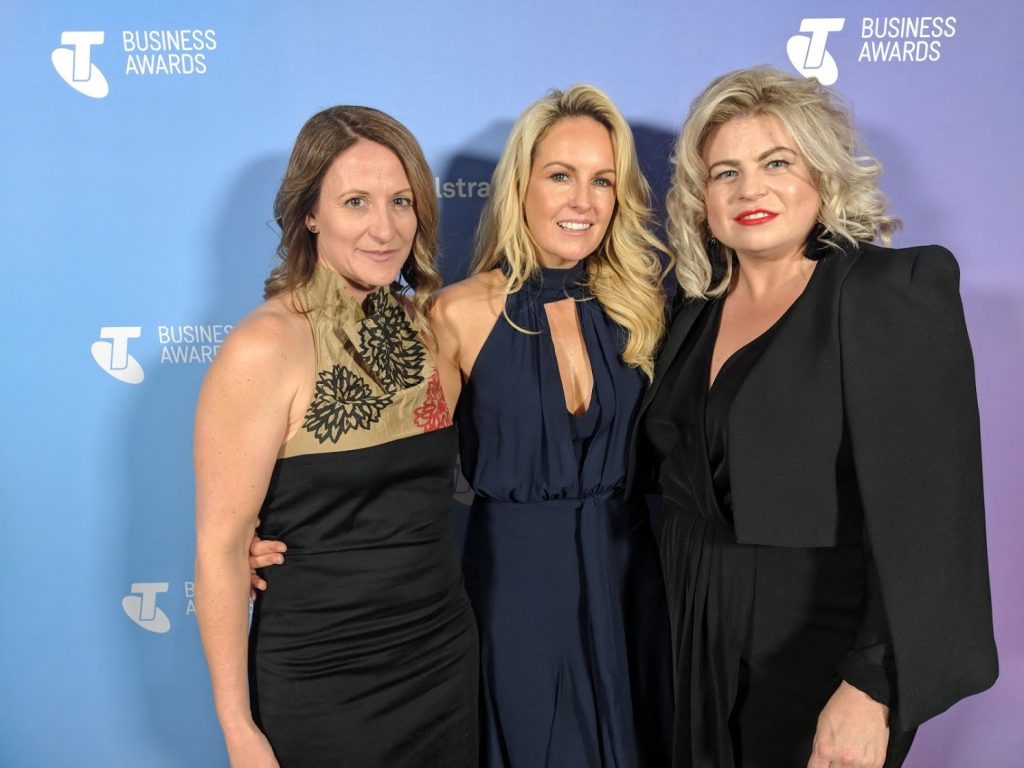 Designbx Co-Founders – Emily Carding, Kerena Berry and Kylie Pratt
Designbx was one of the exciting young businesses setting the trend at last week's Telstra Business Awards finals. The Telstra Business Awards are the most competitive and prestigious awards of their kind in the country, and Designbx' co-directors celebrated their finals appearance in style at a black tie affair in Sydney on Thursday night.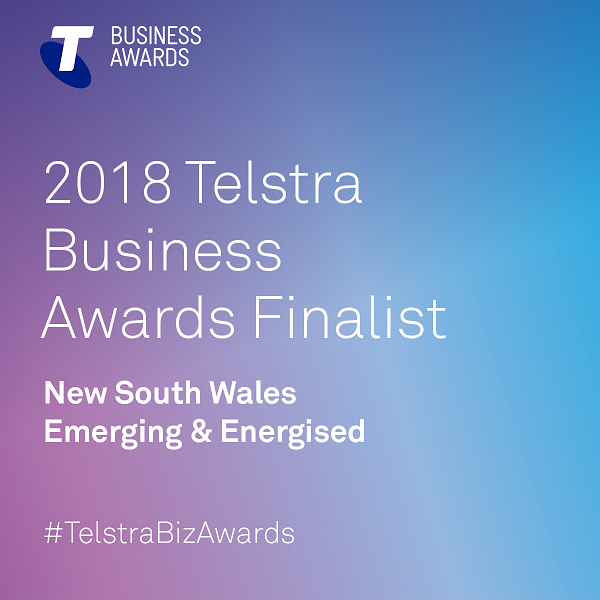 "We were so proud to be named finalists," said Co-Director Kerena Berry. "The competition for these awards is tough and the judging process is rigorous. We were in the top 10% of all applicants across key judging criteria like strategy and vision, people, corporate social responsibility (CSR), operations, financial acumen and marketing. We were always quite proud of our standards, but to be recognised by the judges brings us a certain level of validation that I think will inspire us."
Designbx was in the NSW Emerging & Energised category, which is apt considering the massive leaps the business has taken over the past 12 months. Major partnerships, repeat clients and national opportunities saw the online interior design business triple its revenue, complete projects in all states, significantly expand trade and supply partnerships  , and create a commercial design arm of the business.
"It's been an exhilarating roller-coaster this year  and we're incredibly proud of how far the business has come.," Co-Director Kylie Pratt said. "This event feels like a fitting celebration of our achievements and im truly humbled to be in the same room as these other amazing businesses. We've reached a  level in our business journey where we can now focus on further developing our culture,contributing to the community via our CSR plan which we're passionate about and building on the quality of our many business collaboration and partnership opportunities. Coming this far is proof of that. Telstra doesn't recognise businesses as being truly strong unless they are as ethical as they are innovative, so that's a great source of pride for us."
Sitting at the next table were fellow Northern Beaches business, Manly Spirits, who took out the award in the Emerging & Energised category. Considering both businesses are based on the Northern Beaches, the Designbx directors were happy to see the award go to locals.
"We recently combined forces with Manly Spirits to run a promotion," Co-Director Emily Carding explained. "So we already have a great relationship with them, and they totally deserve the recognition. When we look back at what we've gained by being a part of the Telstra Business Awards, we're feeling blessed. It's been amazing to analyse what we've achieved, share our vision, and learn from the successes of like-minded businesses."
After tasting success at this year's awards, Designbx is already looking forward to next year's awards when they hope to go one step further to the national finals. For now, they wish their fellow NSW finalists luck at the national 2018 Telstra Australian Business Awards in Melbourne on Thursday, 20 September 2018.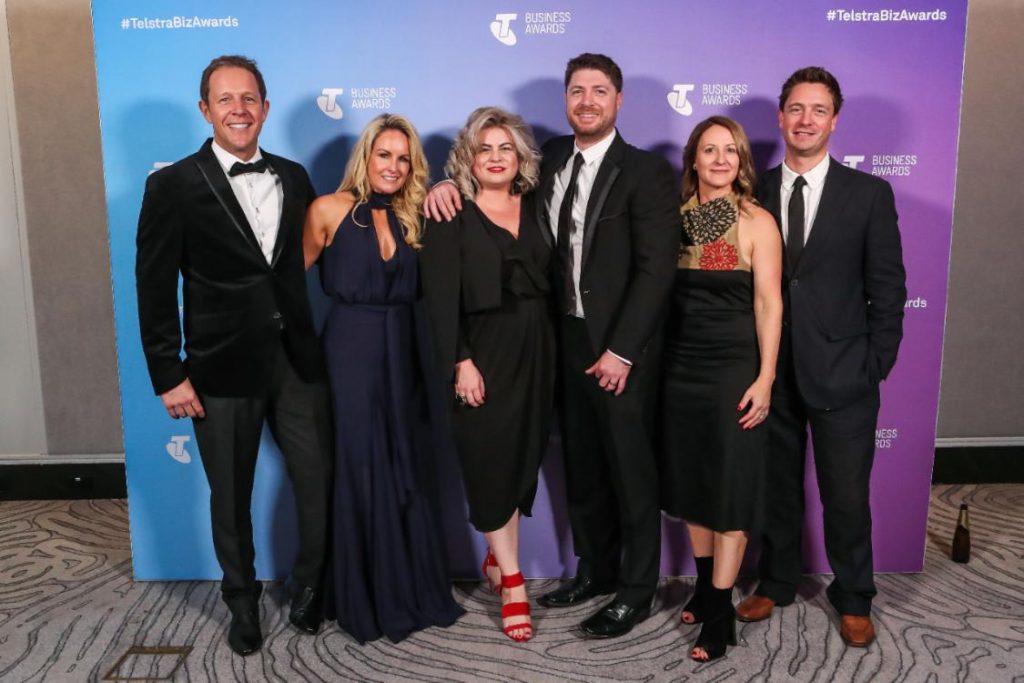 The Designbx Co-Founders and awards support team