I'm Pippa and I live in Mona Vale with three children, a husband and two dogs.
I always thought that interior design was out of our budget. We have never even put a picture on a wall. I have no design bone in my body, so I needed help. A friend of mine had used the Designbx service and recommended it to me.
The original brief was to look at the entrance hall dining area and living area - it's the space where you walk into the house and it's a place where we entertain.
I wanted it to be presentable and we've got beautiful views so the inside wasn't representing any of that.
So the first thing I had to do was find my style. The boards I was seeing had the style I liked, so I knew I was going down the right route quite quickly. Seeing the mood boards for me was very exciting, because I felt that I had an opinion.
It was very exciting to put together my brief - asking questions about my family life, you know even that was interesting because what you think you want and how you need to live is quite different. I've got 3 children, I've got 2 dogs we live by the beach, there's sand through the house, we need to be able to live this as well.
Once we started to like the mood boards we sort of started to hone in on a designer. You start working one on one with them and you start getting into the specifics of the space and the furniture that you enjoy.
It was the first time that my husband and I have sort of agreed on furniture and pictures. Maybe having that guide and working with the designer gave us the confidence to choose items together.
We needed a calm space and a pretty clutter free space which isn't how we were living and its really changed the way that I feel about that space
I love the artwork - we've never been confident enough to spend money on artwork, so never had a piece that we love and never actually agreed on. I think that's the thing that changes the space for me, more than anything.
We actually were shown the savings we were making, so we could go and verify that as well but as I'm personally time poor with three children and working, it was a saviour for someone else to do that for me and it all just arrived.
I'd say give it a go, because if you don't know how to put something together there is someone on the end that will help you and it is a fantastic service. I loved the whole process...exciting, and life changing in a way for me because I feel very happy in my space now.
"This is such an amazing service. I loved this process from beginning to end. From filling out the questionnaire to receiving all the design boards to all the furniture/art arriving. It has transformed our living space to an area I am now so proud to have guests in. I cannot wait to get started on another part of the house soon. Thank you Designbx."
— Pippa
From dream to reality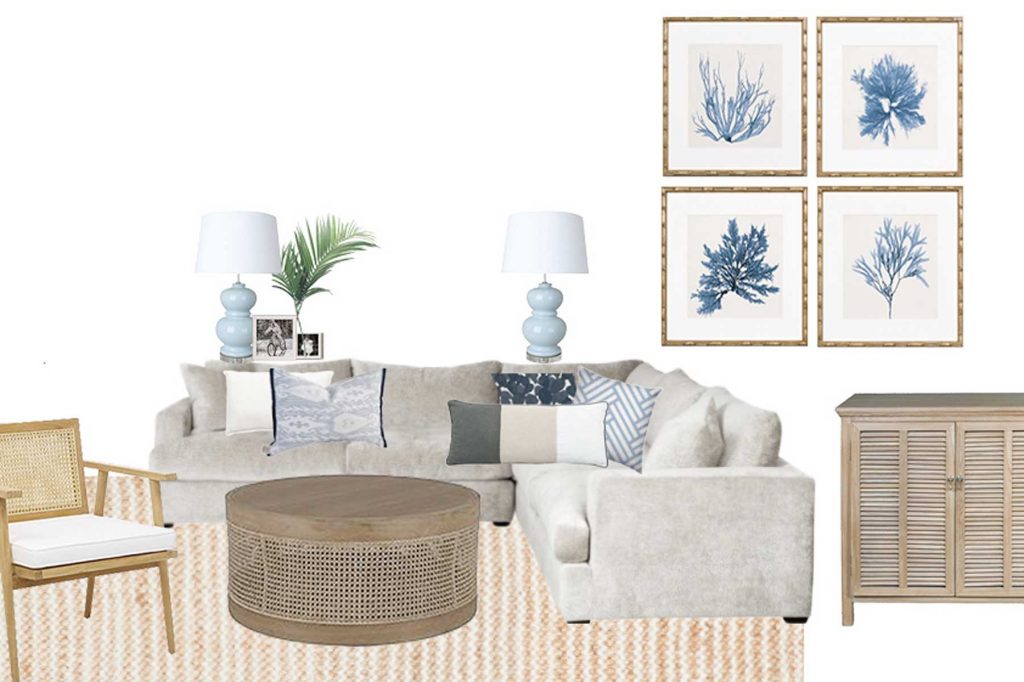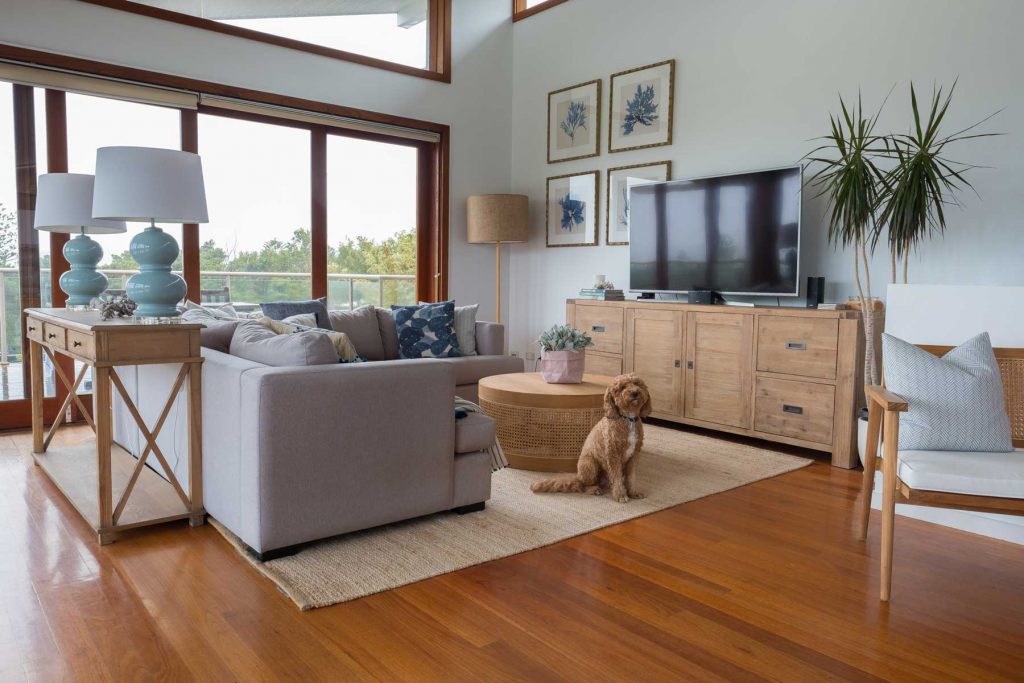 Before:
Pippa and her husband hadn't even mounted wall art. In terms of design, they didn't know where to start. But the family was ready to make the most of their Monavale address and create a comfortable family home that could double as a showpiece when entertaining guests.
After:
With bold feature art pieces and a fluid style that makes the most of the architecture of this beautiful home, Pippa is now a fully fledged interior design convert.
Project details:
| | |
| --- | --- |
| Budget | $12,000 - $15,999 |
| Location | Mona Vale, Sydney |
| Styles | Coast |
| Package | Multiple Rooms |
| Designer | Kerena Berry |