A great area rug can make a room – size, colour, and material choices need to be considered carefully, as do pattern and weave. We've compiled our top tips on how to style rugs.
Rug materials
There is a lot of uncertainty in the world today and this has marked a move towards increased social responsibility. This year will see more and more rugs woven from sustainable and natural yarns. Jute, Hemp and Linen will remain popular, whilst the use of fabric remnants from other industries, such as denim and tee-shirt fabrics, will become more and more commonplace.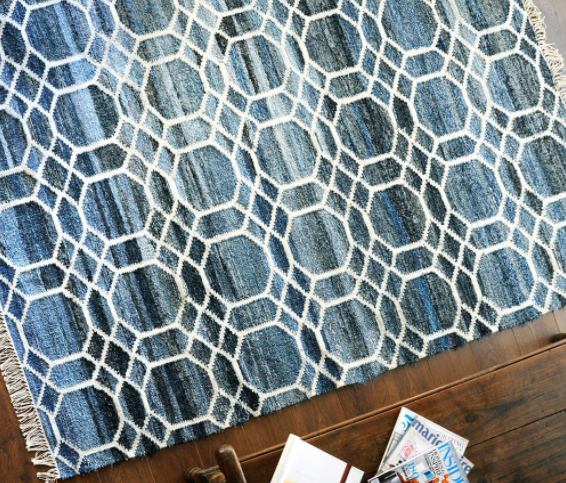 Layering rugs in different combinations of these materials is an easy way to add texture, depth and warmth to your space.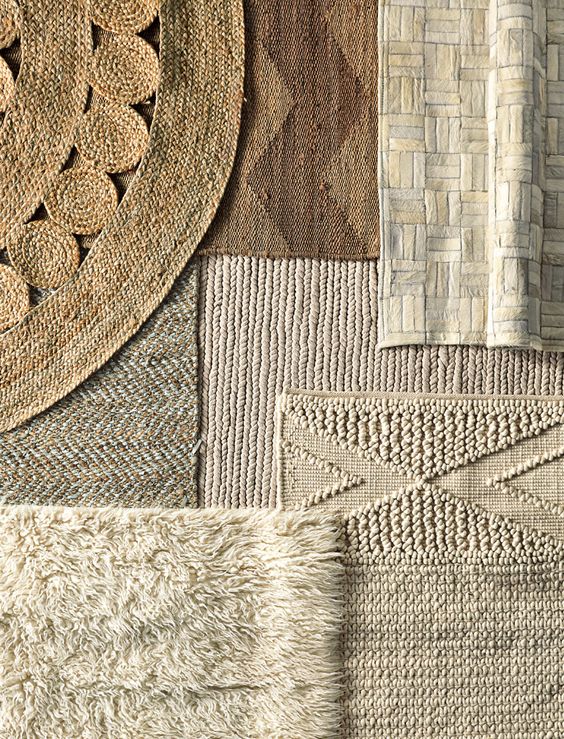 Image Reference
There has also been a move away from the mass produced – we are once again embracing bespoke and hand made items, lending support to artisan makers. Handwoven rugs with chunky large loop piles will become more and more common.

Rug colours
In terms of colour, monochrome, naturals and tone on tone styles continues to be popular choices, with the introduction of jewel colours, earthy tones, and of course lots of green (thanks to Pantone naming Greenery their colour of the year!) Again, layering different sized rugs in a variety of tones and textures will add instant warmth and depth.

Rug patterns
The Oriental rug has enjoyed regular resurgences in popularity, and will continue to be popular the coming year, as will the tribal style, vintage distressed-look rugs that look so great in boho style spaces. Classic patterns will be re-imagined in modern ways, with the use of material and colour.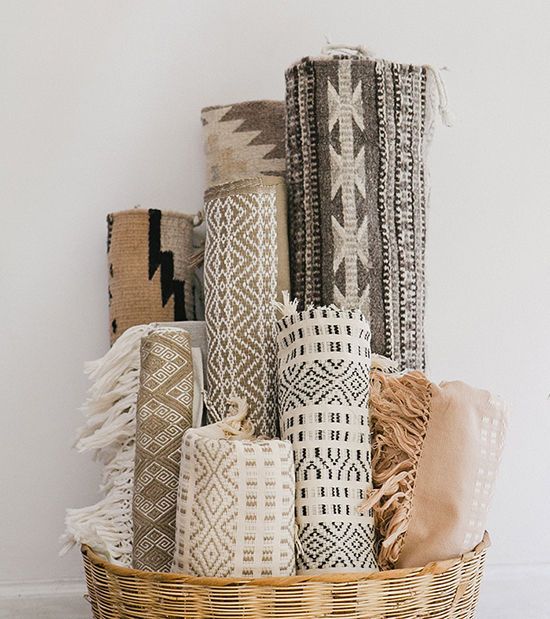 There is a move away from the geo patterns we have seen everywhere in the last few years, towards natural organic shapes and lines. Increasingly, we will see rugs as pieces of art, woven in ways that emulate artistic techniques – think brush strokes, watercolour, and re-creating actual images such as portraits and landscapes.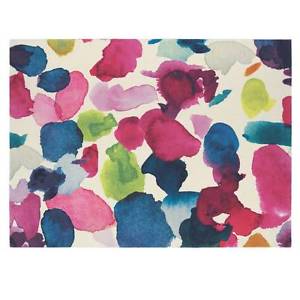 Image Reference
Rug sizes
Rug size is entirely dependent on the room, and as such there are no clear trends for this – however it has become increasingly common to find rooms with several smaller and medium sized rugs, in varying sizes, tones, patterns and weaves, layered to add depth and texture. When opting for just one rug, however, it is important to consider the size of the rug in relation to furniture size and placement. Below is an easy guide for your information.
How to style rugs
Despite how minor it seems, rug placement does accentuate a room when it is the right size and placement in accordance with furniture. It has the ability to make a room feel spacious, and inviting no matter the occasion or type of room. An aesthetically pleasing space aids in achieving a flowing design. Here are some tips and images to aid in your own rug placement.
Living Room
In a living area, size matters with rugs; it can overcrowd a room or even make it too spacious. A rug has to be large enough to cover all ground with couches sitting fully on it, or partially, as displayed above. In the case of smaller rugs, seating needs to be at an even distance. That principle also applies to circular rugs, as displayed below.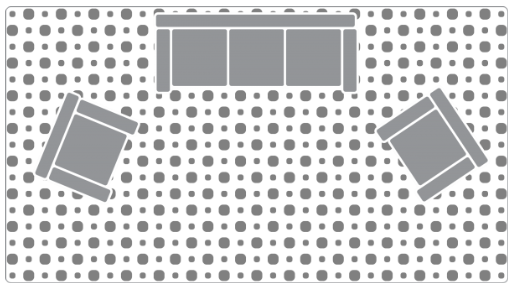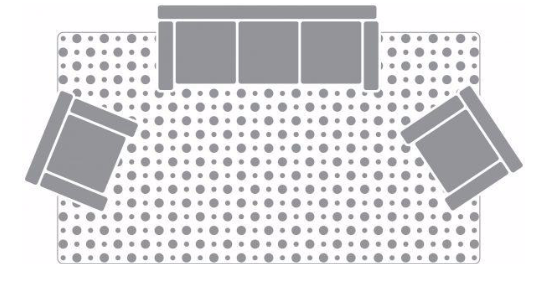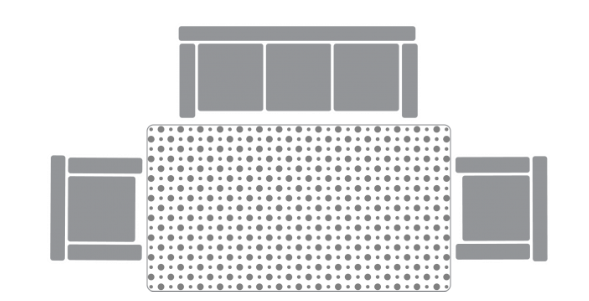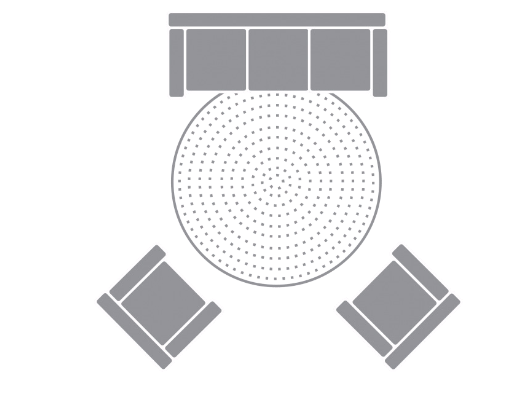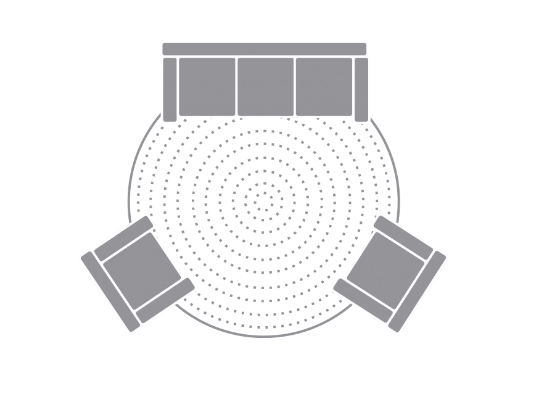 Dining Room
Rugs under dining tables are best around 60 to 70cm wider in dimensions in proportion to the table and chairs. This will enhance the shape of the table, ensuring the rug complements perfectly.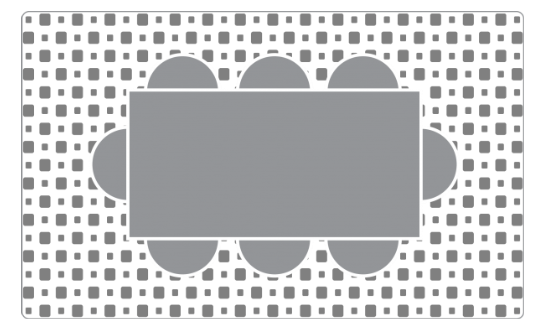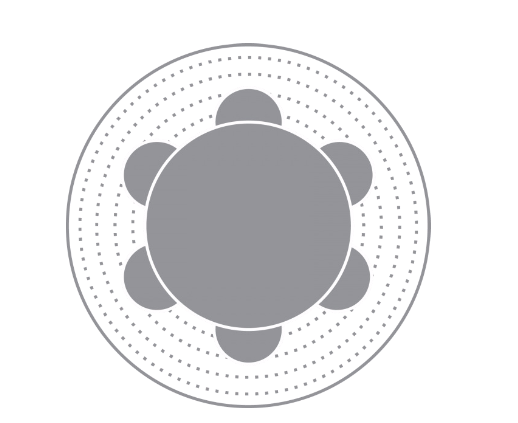 How to style rugs can be easily mastered following these guidelines, however as with all interior design trends there's always room to experiment. Try partnering with a colour stained dressed timber for a unique look.