Okay, so there are some seriously crave-able tech home gadgets hitting the market these days. With the ability to order a personal driver, have a box of goodies delivered by drone within 30 minutes, or book a totally bespoke pad for your next weekend getaway–all from your iPhone–you may find yourself asking, what will they possibly come up with next?
Well, you may love us or hate us for spilling the beans on this, but we've discovered some completely covetable tech gadgets that will have you questioning how you ever lived without them.
Who could forget that hilarious scene from the classic 90s comedy, Clueless, when Cher invites her new (and unbeknownst to her, gay) crush over to her house for a romantic night in? She has the perfect makeup, "baked" bread, and a lighting plan to die for.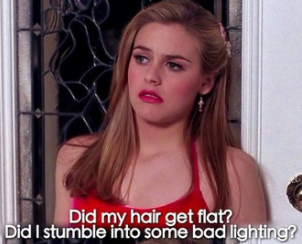 More than 20 years later, most of us still have Cher-level lighting goals and fortunately for us, now they're completely attainable. Enter the Phillips Hue bulbs. These things are amazing and, wait for it…completely controllable from your smart phone. No expensive dimmers or electricians required.
"Lighting is one of the most important parts of a well-designed home but it is not usually the first thing on a homeowner's To-Do list," says Designbx interior designer Elise Finnerty.
"I love that you can customise your lighting from your mobile or smart device. No
more installing dimmers and lighting controls because it can all be done wirelessly with these smart bulbs.
"You can set your lights to turn on and off from anywhere in the world. Play with tone, contrast, white light and a spectrum of colour to create your ideal lighting mood," adds Finnerty.
There you have it. Go forth. Get your lighting game on.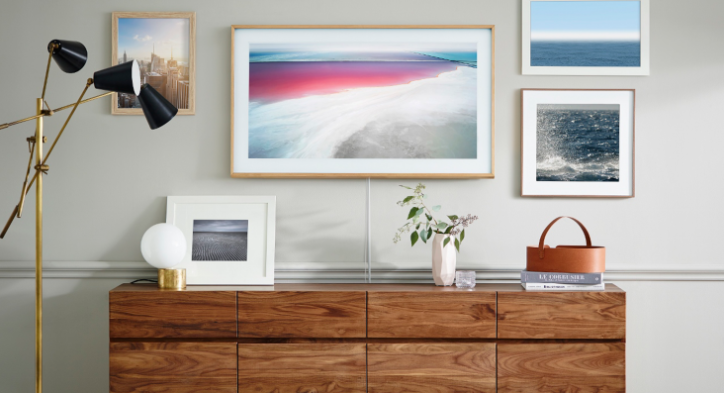 That's a TV?!
Image Reference
Interior designers and binge watchers everywhere can rejoice. We finally have a solution to the age-old conundrum: how to prevent the television being the most dominant feature in a room (even if it is the real reason we spend so much time there. Shhh.)
Bless their hearts, other electronic companies have tried to solve the problem before but none have hit the mark the way Samsung has with The Frame. Instead of going black like traditional televisions, The Frame uses sensor technology to turn on art when someone is in the room and turns it off to save energy once it senses the room is empty.
"Samsung is releasing a real masterpiece," says Designbx interior designer, Kylie Monteleone. "The Frame is unlike any other conventional television and offers exciting design and artful features alike.
"The 'Invisible Connection' and 'No-Gap wall mount' makes it a breeze to integrate the TV in most areas of the home. It also transforms into a customisable digital art display with over 100 art pieces to choose from, displaying the most suitable design and or colour for your space."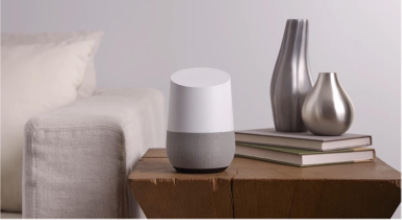 Does anyone else shudder at the memory of the old days when even the most basic devices couldn't talk to each other? My computer's incessant "problem communicating with the printer" back in 2006 still haunts me. But fret no more friends. Google Home is here and it…means… business…!
Powered by Google Assistant, you can ask it questions and get an immediate response (and not the Hey, Siri kind either). According to its website, Google Home connects seamlessly with smart devices like Chromecast, Nest and Philips Hue, so you can use your voice to set the perfect temperature or turn down the lights.
"You can Ask it questions and tell it to do things," Finnerty explains. "And with support for multiple users, it can distinguish your voice from others in your home, making it easy for the device to switch between each family member for a truly personalised experience."
"You can play music, control the TV, turn the lights on or off, set alarms and ask about the weather or your trip to work."
"It's a great addition to your home because it helps to simplify our busy lifestyles. It integrates all of your smart devices and you simply operate anything connected by saying "Hey, Google". You can even personalise the colour of the speaker to suit your home. Less juggling and more time enjoying your life."
Although Google Home is not currently available for purchase in Australia yet, it can be purchased and shipped from the US, and is fully functional here.
Which futuristic creature comfort will you choose?
Remember to always consider your lifestyle when selecting your mod cons. It's easy to get excited about the technology and the obvious cool factor, but which one will be of lasting value? For the less organised among us, Google Home may be a godsend, while people who have mastered the art of scheduling may have time to appreciate The Frame. Either way, get used to this wonderful technological decadence. We predict every home will eventually feature these gadgets.
Now check out 5 gadgets to get you through the working week!