Even though we might not physically be with our Mums this year, we can still let her know just how special she is!
Go Floral
Give the gift of Mother Nature with some signature or bespoke blooms from the lovely team at Wild Forager.  I've bought so many flowers from here, and there's nothing cliche about gifting flowers that have been curated in such a thoughtful and unique way.  Or for something a bit different and longer lasting, check out their floral wreaths.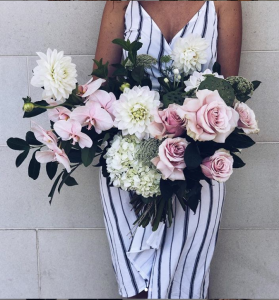 Luxury Textiles
Our girl Grace Garrett is the go-to here.  I was introduced to Grace through Designbx and have several of her cushions in my home, along with a couple of her luscious candles.  We often use her products in our designs – her style is like nothing else.  Designed in Australia, using beautiful and quality fabrics.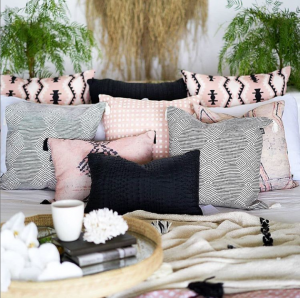 A Lush Gift Hamper
Holly and the team at The Good Gift Co do the mother of all gift hampers.  I'm not talking about one of THOSE hampers you get full of crappy stuff you won't use (or eat).  It's full of lush, great quality products – things you would actually want yourself.  When you buy from The Good Gift Co, you also support #buyfromthebush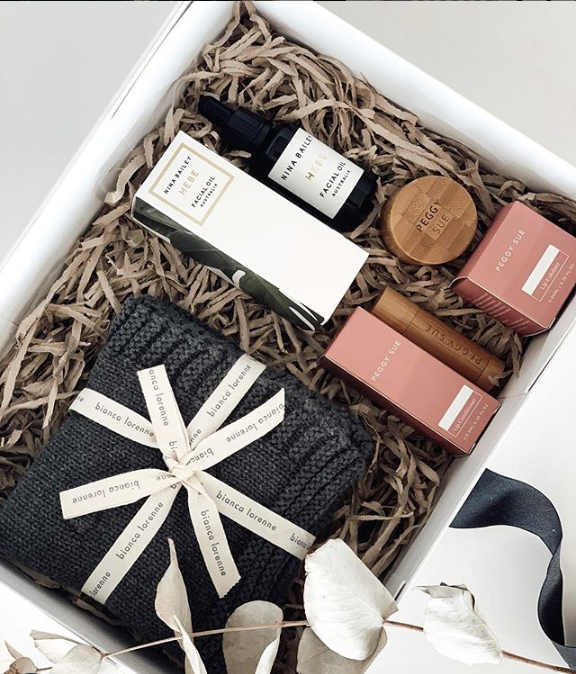 Mother Earth
Conscious gifting is such a beautiful way to share the love with both your Mum and Mother Earth at the same time.  Seed and Sprout have everything you could possibly need to start the plastic-free journey at home, like I did when I had my daughter late last year.   Mum's veggies will taste so much better naked – aka, plastic free!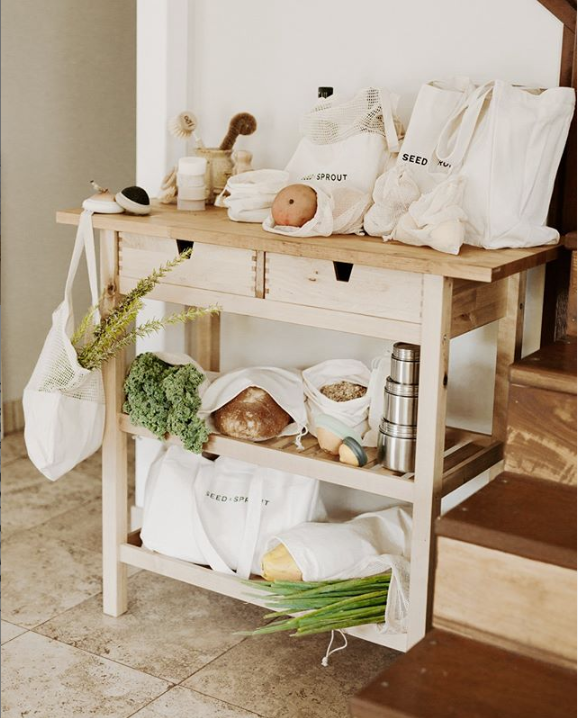 Baking From the Heart
If your Mum's a bit of a sweet tooth, it's time to mix it up from the boring old box of chocolates.  I've been fortunate enough to try some of these delightful treats from LoveLaurenxx – home baker extraordinaire.  How adorable are these Spa Girl Cookies!  Feet up, cuppa and one of these cuties – yes please!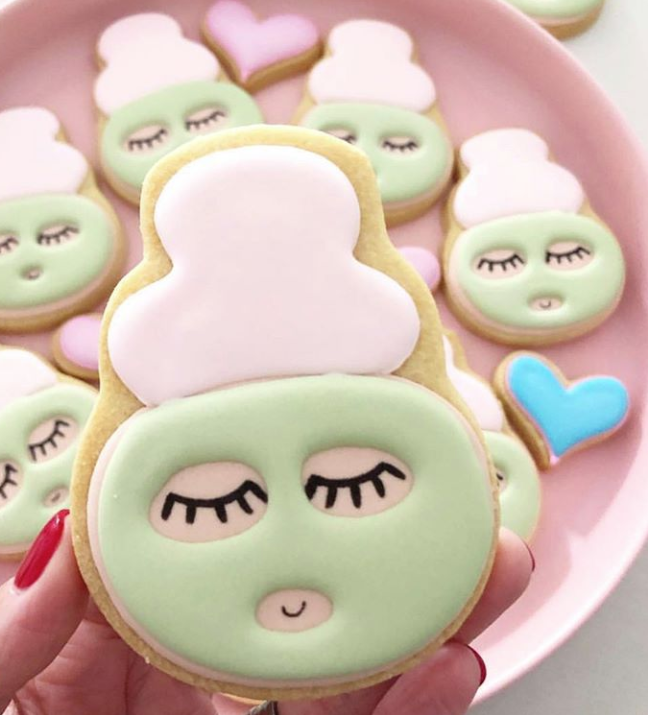 Dress Ups
It can be a bit risky buying clothes for anyone, but you can't go wrong with luxury linen clothing from the beautiful Eadie Lifestyle collection.  It's so versatile and can be worn all year round.  Quality linen is a great investment and can be dressed up or down.  These pieces make you feel a million bucks!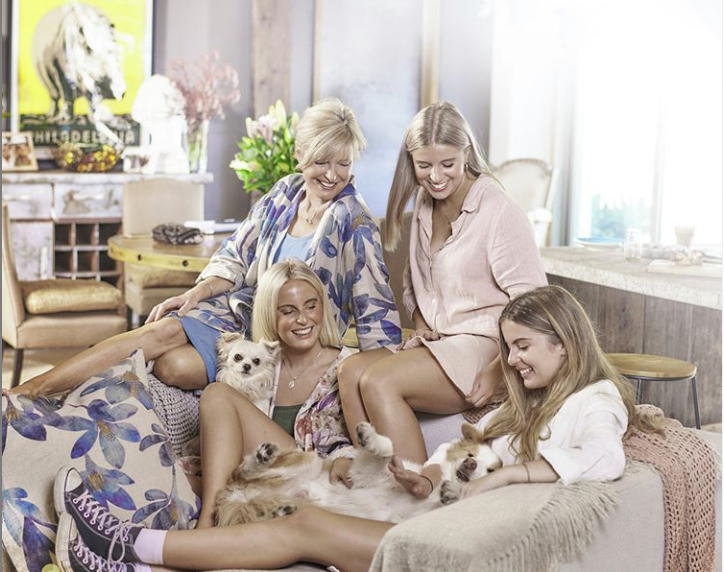 A Gift that keeps on Giving
Ok, so I can't finish our gift-guide without a little plug for Designbx, but honestly one of our packages is perfect for the Mum who has everything.  Completing a design package with us will give her hours of fun and excitement.  Everyone has a room in their home that bugs them and needs design help – even if it's a new set of linen and some cushions to refresh!