Modern country style interior design is inspired by traditional farm houses and the importance of people and gatherings. It celebrates the life outdoors and creates a cosy feeling that turns a house into a home. Country style encompasses elements from rustic and vintage interior design styles, to create a unique, authentic look.
This style doesn't differ dramatically from modern designs and therefore can easily be implemented in your home, with a few simple tweaks.
1. That country feeling
Modern country style interior design is all about neutrals. From whites to creams and everything in between. These colours give a homely feel and make decorating easy. For a little pop, you can add red or yellow accessories sparingly. Washed sage, mint and dusty blues also work well with the colour scheme. Try to incorporate varied patterns and textures such as; stripes, dots and checks. Floral patterns are also a great way to bring the outdoors in and is perfect for rugs. If your walls are the main target, then try exposed brick, stone or adding a fireplace.
Image reference
2. Authentic kitchens
The kitchen is often the most important area in the house. This is the central meeting place for the entire family to gather and share their stories over dinner. Modern country style interior design is all about creating a functional and authentic kitchen. Instead of decorations and items that can't be used, focus on functional appliances, items and areas. Use open shelving, hanging pots and utensil displays as the decoration in the kitchen. As for the kitchen design itself, use colonial square or shaker style cabinet doors or you could install sliding barn doors for the pantry. You can also add vintage elements such as blue cupboards doors, curtains and black and white checkered flooring.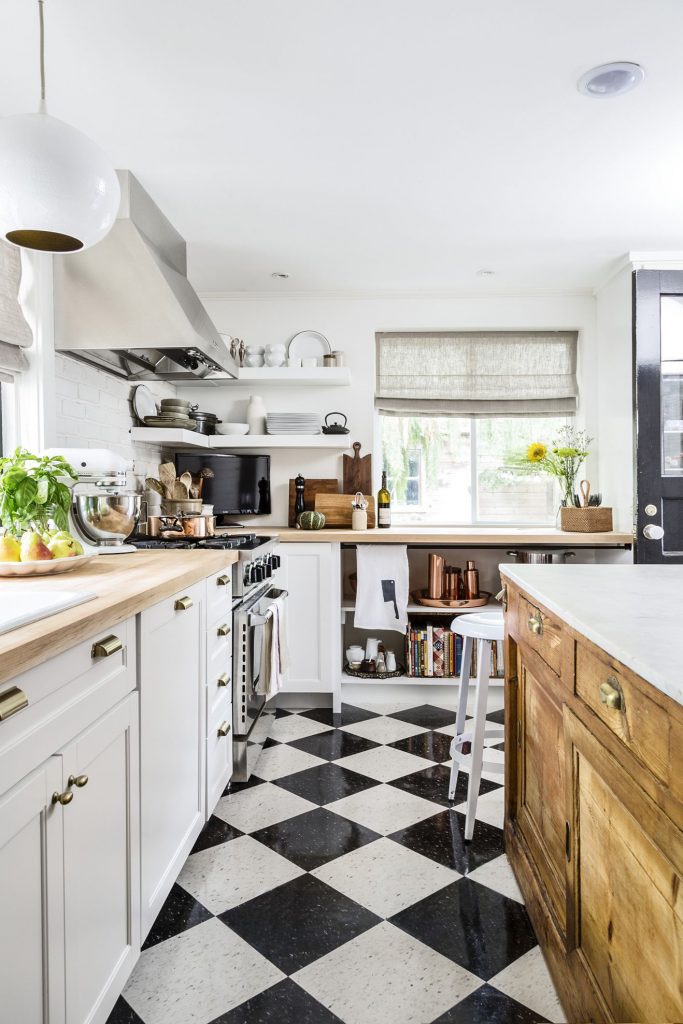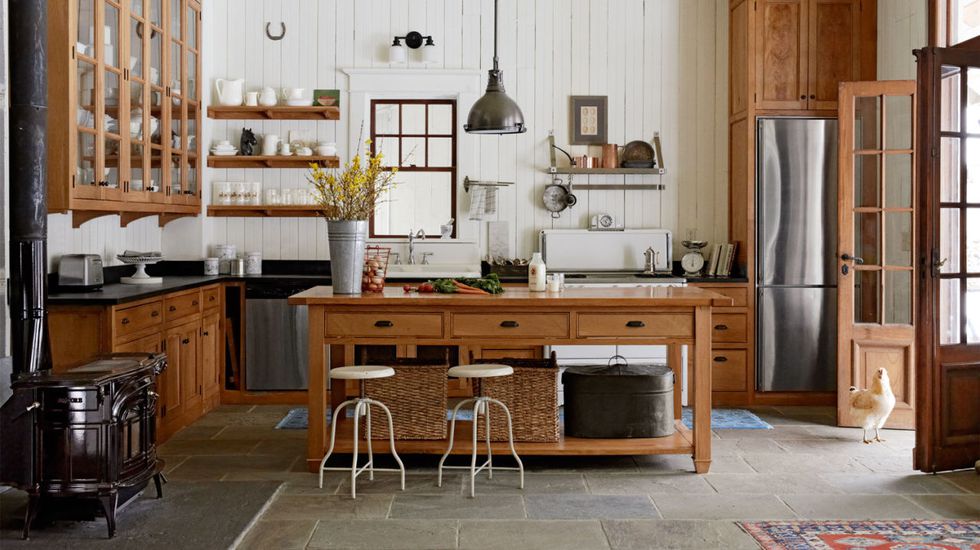 3. Timber all round
Timber is essential and you can never have too much of it (well maybe don't go too overboard). Timber flooring is a great way to add texture in the house and matches perfectly with patterned rugs. Remember that country style is about embracing authentic and unique items, meaning not every piece of furniture has to match. Keep that old timber cabinet and go buy that new coffee table as well.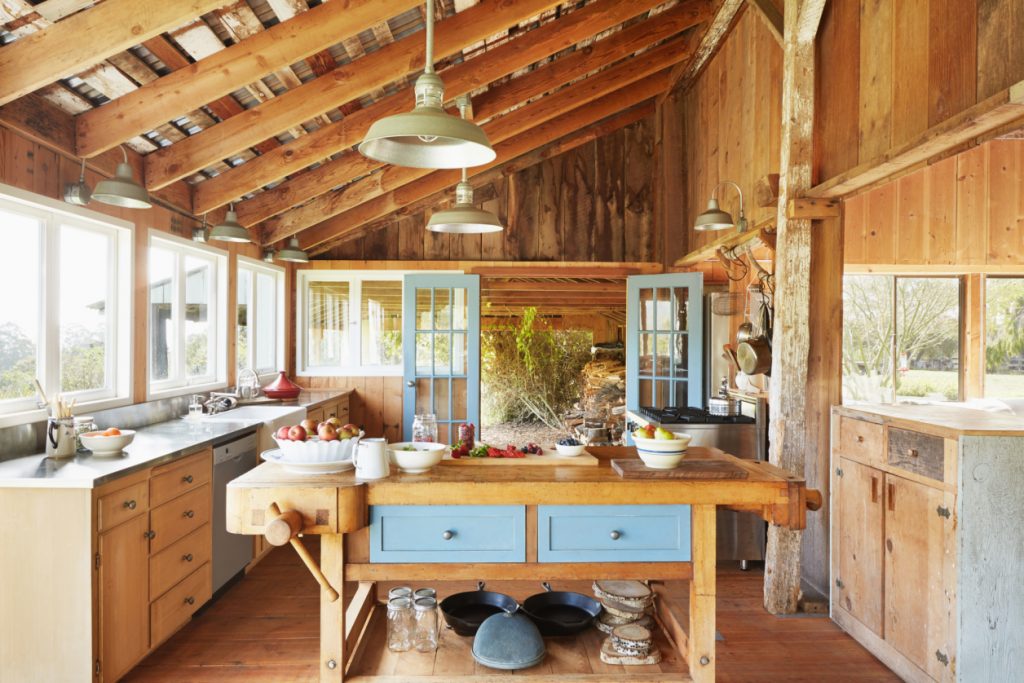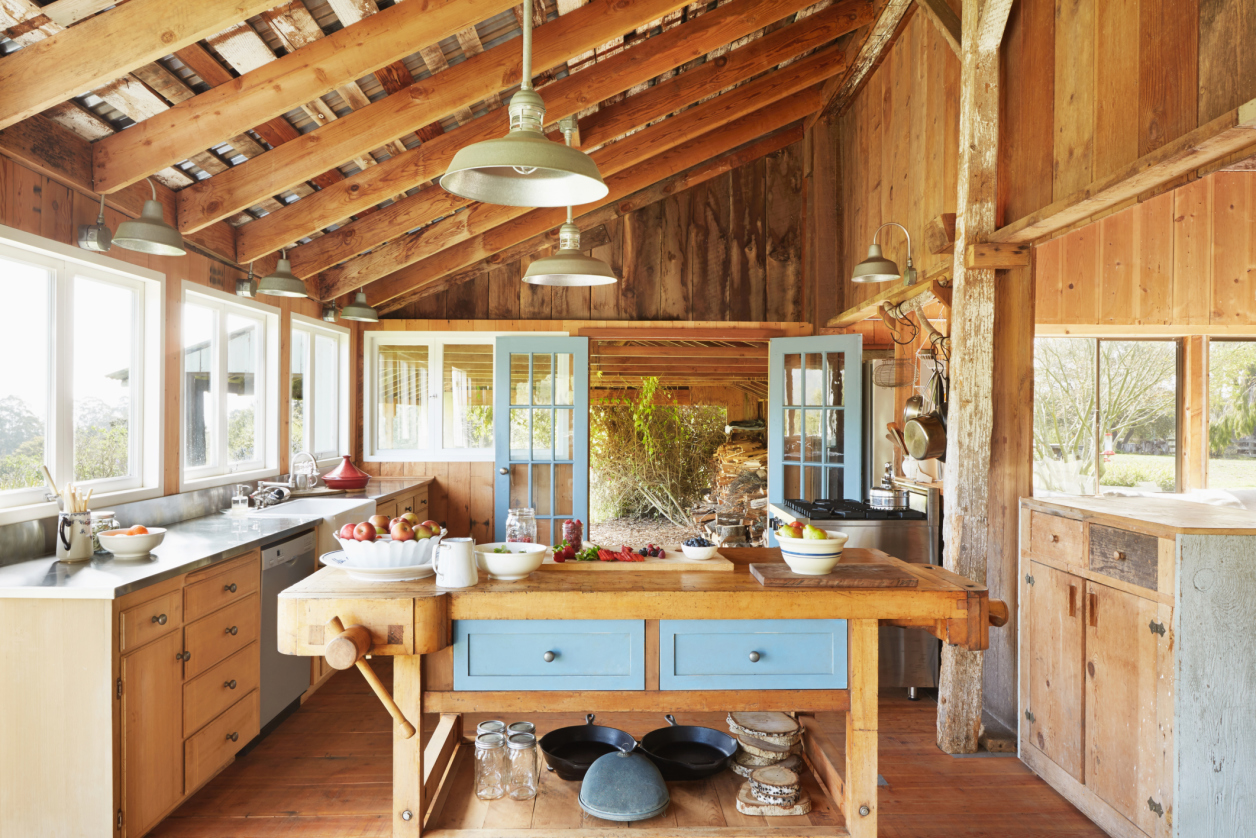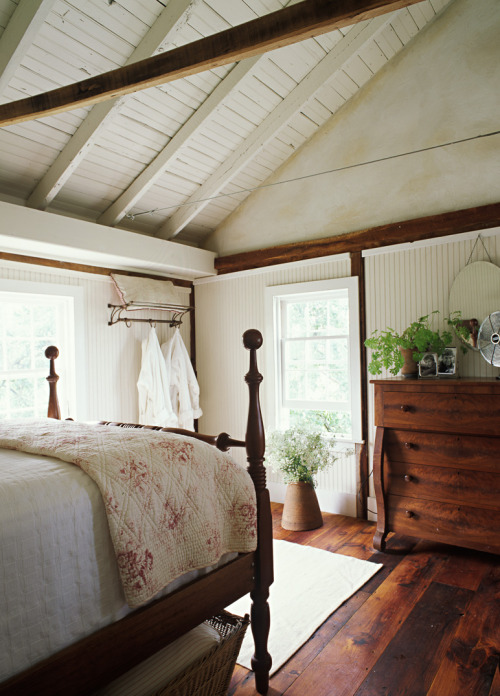 4. Inspired decorating
When decorating, keep in mind that it's about creating a feeling and not merely placing meaningless items on shelves. Country style emphasises togetherness, a cosy and homely feel. family and that cosy home feeling. Lighting such as industrial and rustic pendant lighting gives subtle decoration while not taking away from the theme of the room. Add flowers everywhere you can think of and a beautiful herb garden. Not only will it keep the room smelling fresh but also adds to the feeling of warmth and brings the outdoors in. For decorating inspiration, look to farming materials and tools. You could decorate with antique look farm tools such as shovels and hoes. Artwork should also be inspired by farm living such as animal skeletons, country garden flowers, empty fields and animals.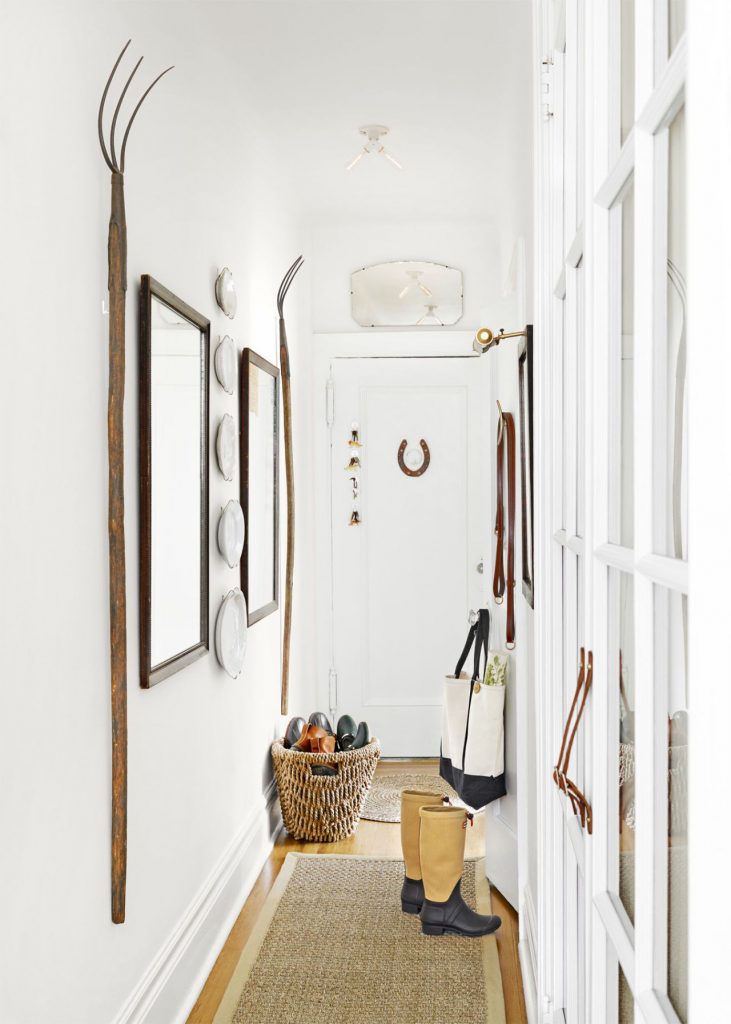 5. Copper is the new everything
When thinking about using copper, you may think about taps, sinks, furniture legs or lamps, but copper has become a versatile metal that is used for just about everything from farmhouse sinks to pendant lighting, stools and kitchen appliances. Although the most current trend is copper bathtubs. It may seem like a bold move, but they are more subtle than once thought and match perfectly with copper fixtures.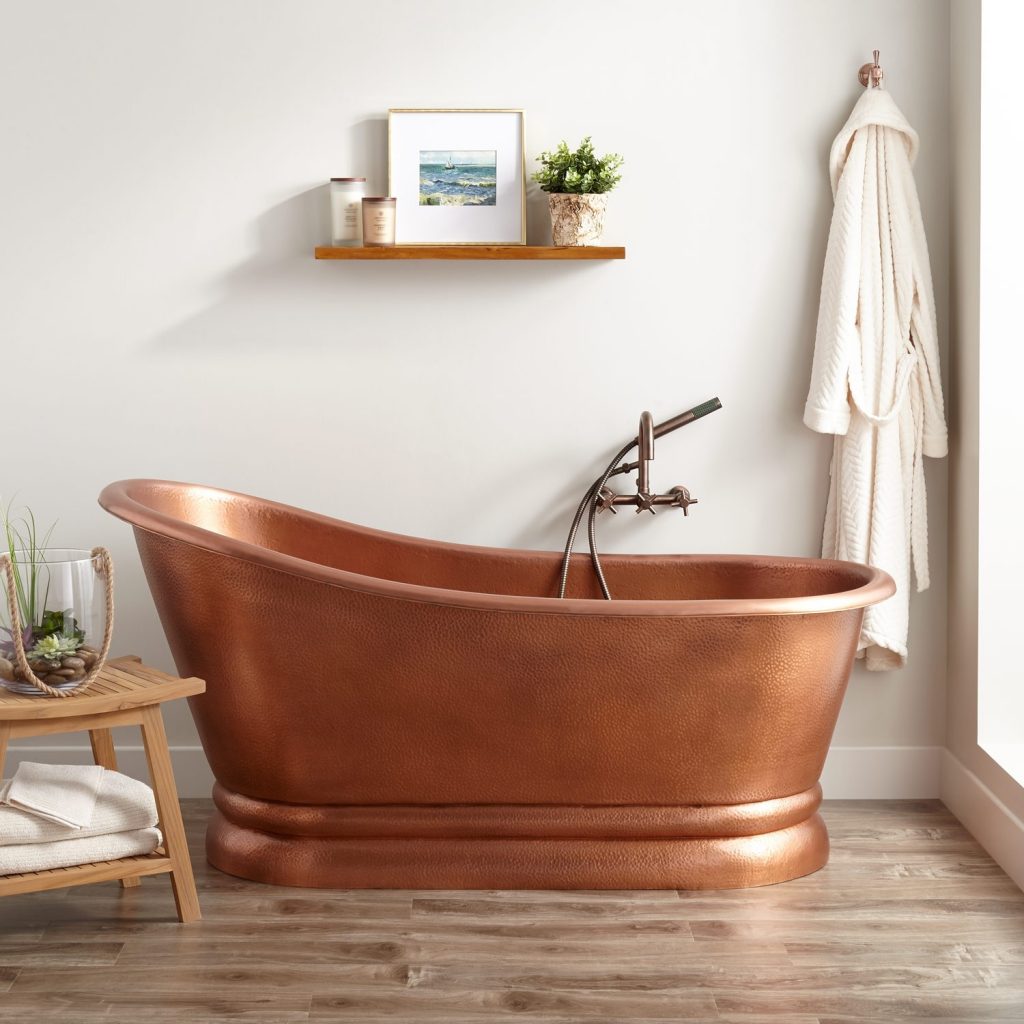 Image reference
6. Abundance of barrels
Barrels have many functions other than holding alcohol and the great thing is, you can use them as is, no work needed. Simply pick up a barrel from a winery, recycling plant or find one locally and place it straight into your home as a table. They can also be used to hide away trash, by simply placing a trash bag inside. If placing barrels outdoors, use a variety of sizes to create pots for plants.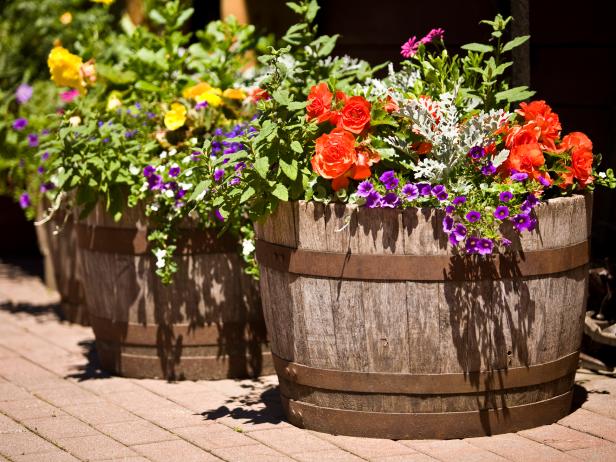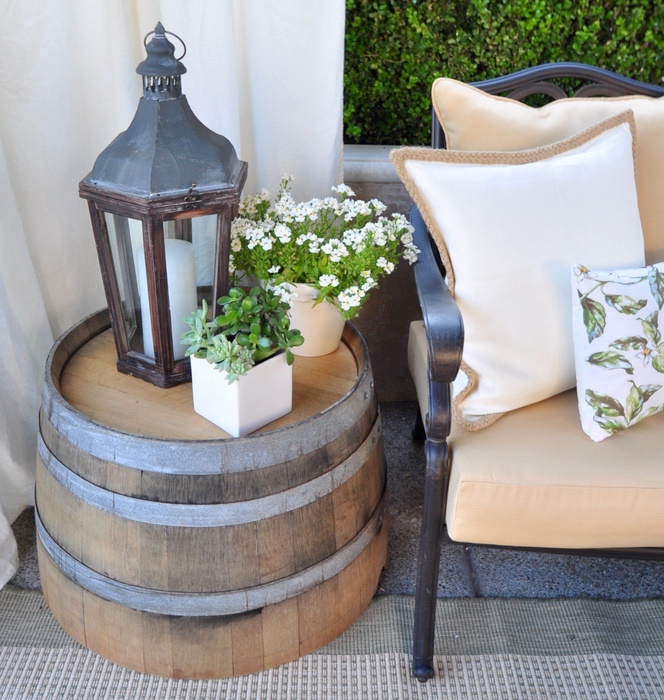 To achieve that perfect Modern country style interior design look, it's as simple as using everyday objects for decoration and embracing the farmhouse lifestyle. From fresh flowers that keep your house smelling fresh to using wine barrels to hide away mess, country interior design is all about using what you have and what you can find. If you desire your home to feel cosy and welcoming, the rawness and versatility of this style is perfect for you.