These interior design tips will help you create a work from home space so you can #StayHome in style.
Remote working is on the up and many of are us facing the prospect of working from home for weeks – and even months – to come. So we want to offer some simple yet effective interior design tips for creating beautiful, practical and inspiring work from home spaces. 
There's been so much attention in recent years about the benefits of creating incredible office spaces for employees. Because it helps boost morale, increase productivity and, as a whole, make us feel happier at work. The space we occupy can impact everything from our work ethic to our mental health, so it's never been more important.
Versatile office furniture from our trusted supplier Globewest
Why is design important at home?
We're huge advocates of this movement. As we collectively face the uncertainty of remote working and working from home, we want to help you create a space that inspires creativity, comfort and practicality. A space that will motivate you to stay focused even while you're away from the traditional work environment.
As the founders of Designbx, we've been working from home for 5 years. And along the way we've picked up some great interior design tips on how to create truly inspiring workspaces.
Here are 5 interior design tips to help you spruce up your workspace, today
1. Green is good
Nothing brightens up a space or your mood like bringing the outdoors in. So position your workspace by a window, or simply add the touch of some live plants or freshly cut flowers. Green is the colour of life, energy and vitality and is the most relaxing colour to the human eye. So it makes sense that adding a touch of green to your home office will make those long days a little brighter. For some inspiration, read our blog on the best indoor plants for every room.
2. Bigger isn't always better
There are so many clever products and techniques we can use to maximise your workspace. You don't need to live in a large home to be able to create an effective workspace. From clever desk and chair designs to space-saving storage solutions and multi-purpose furniture, we can help you make the most of what you've got. 
3. Add a touch of personality
Be it pictures of your loved ones, a drawing from your child, or a memento from your favourite holiday. Adding a personal touch to your workspace will ensure you don't lose sight of why you're working so hard in the first place. Because it's important to foster connections to the people around you and the things that bring you joy.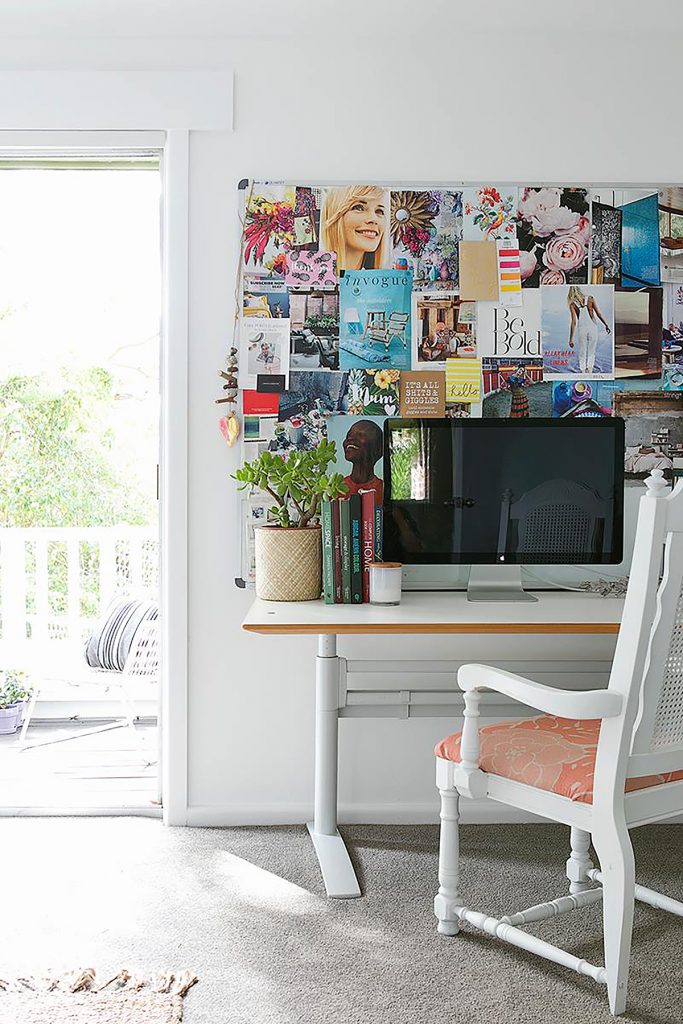 An inspiration wall keeps spirits high, be sure to rotate key images week to week, stay fresh! 
4. Go towards the light
Scientific research proves there are real benefits to spending time in natural light-filled spaces. So setting up your home office somewhere that offers a source of natural light will be an instant mood booster. Because it reduces the need for artificial lighting that drains your energy, and adds to your power bill and environmental footprint. If your home doesn't offer much in the way of natural light, consider making your workspace "transportable" and taking yourself and your laptop off to the garden, a park or a nearby cafe for a few hours each day.
5. Hit all the senses
It's not just about how a space looks – make sure you capture your other senses…
Try adding your favourite candle or an aromatherapy diffuser.

Make sure you have access to your latest Spotify soundtrack.

Add some beautiful textures by way of cushions or a cheeky stress ball.

Make sure you have a bowl of your favourite snacks on hand.
A great space is about capturing all of the sense, and a home office is no exception.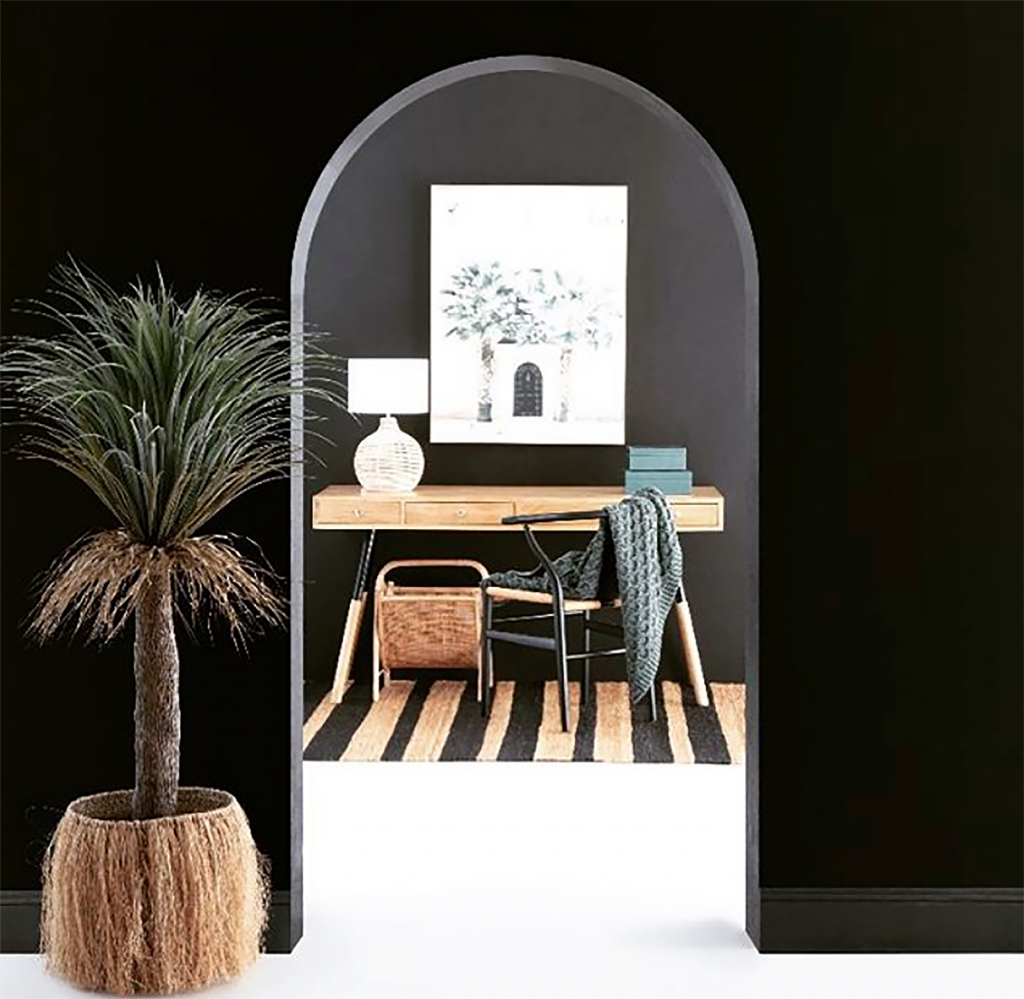 Everyday furniture can become beautiful, custom-designed workspaces for the home. 
Over the coming weeks we'll be sharing more tips and hacks on maximising your work from home experience, so make sure you're connected with us on Instagram and Facebook. 
We're also offering 50% off our Transform Design Packages because we want to help you create a beautiful space that will support your well-being and productivity as we all navigate new ways of working.