It's no surprise why fruit salads are one of the most popular dishes shared social media sites. The rich, natural pigments of colour seen in açaí bowls, grazing tables and fruit salads are undeniably beautiful, so why not use a fruit by design colour trend that nature provides as inspiration for your home décor?
Each fruit usually offers more than one colour that we can incorporate in interior design. Thanks to mother nature (the design O.G.), we can take our cues from the colour combinations of a fruit's protective outer skin and the juicy flesh. Let's not forget the many shades of green that accompany or nourish these fruits in the wild.
For those that are excited about a more literal take on a fruit salad theme, there are breathtaking selections of fruit salad inspired  furnishings that are fun additions to any space.
1. Wallpaper
Not only limited to a kid's room, fruit-inspired wallpaper is suitable to adding that pop of colour to a neutral-toned room. Following the colour trends seen in Miami-style and retro interior design, this pineapple wallpaper is tangy and stylish to suit everyone's tastes. Bright, pastel colours work brilliantly when championed with a neutral backdrop.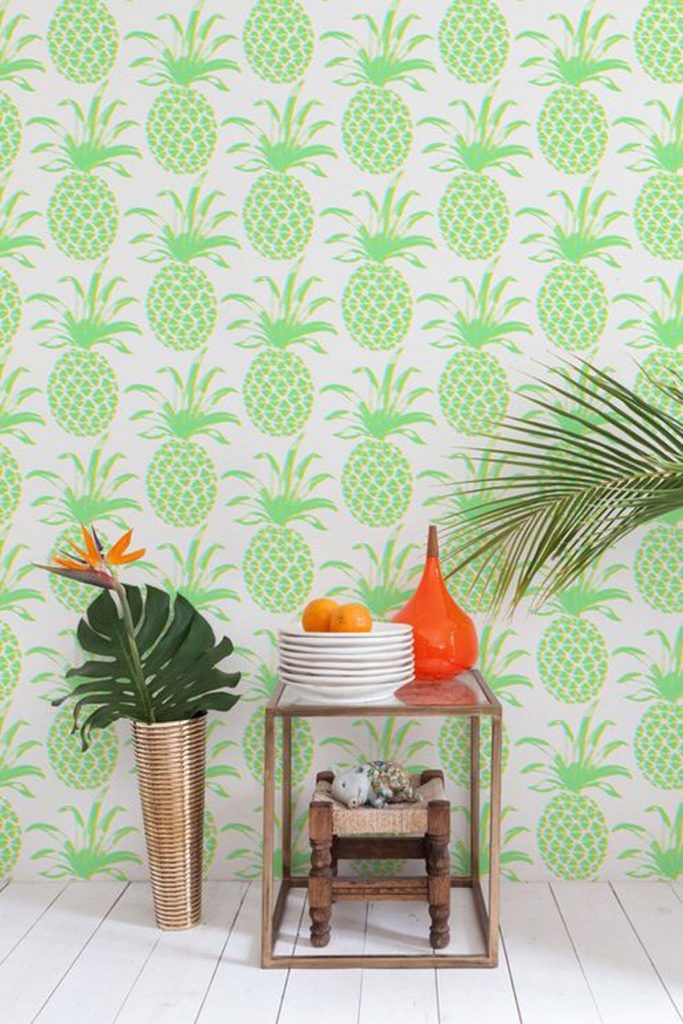 2. Linen
It's hard to say that many kid's don't enjoy fruit. Including fruit prints in your kid's linen will create a timeless look they'll take a while to outgrow. Feminine looks include strawberry and cherry designs, where as masculine looks can be anything from bananas to oranges. Fruit prints are a great way to complement colour schemes and add a quirky spin on bedroom interior design.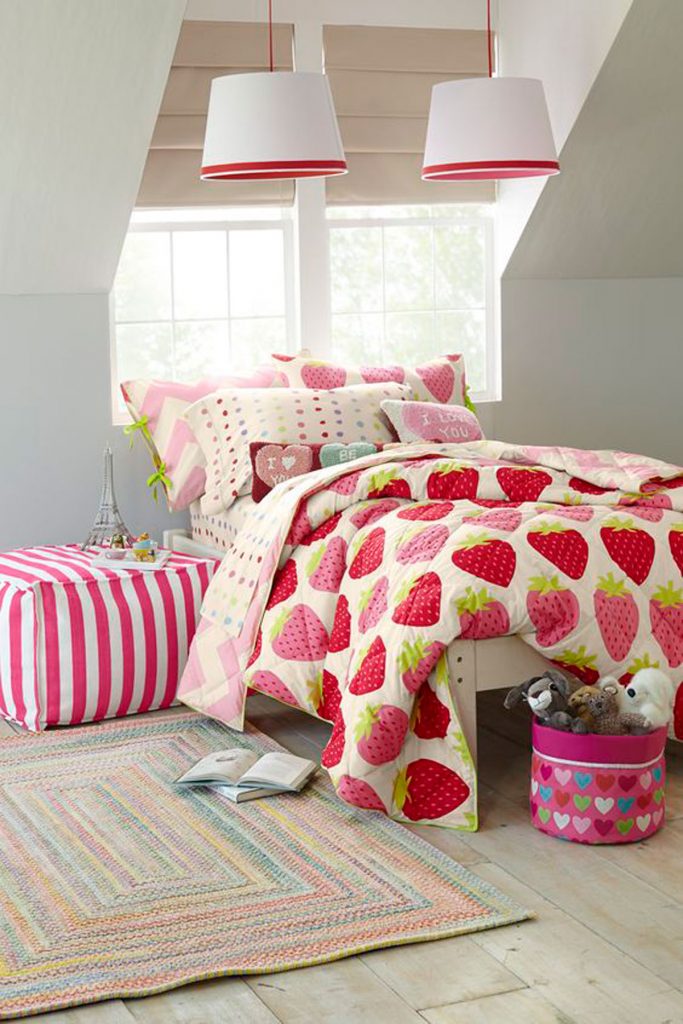 3. Soft furnishings
Whether you're styling a themed party or kid's play room, fruit by design furnishings are a sure fire hit. Multicolours that are beautifully balanced together are fun and vibrant, perfect for a child's bedroom. Matched with deep and dark greens, fruity coloured tones pair perfectly with the outdoors and darker settings. If you're seeking a fun twist to an outdoor design, fruit cushions are proof that our love of fruit-inspired palettes doesn't wane after our childhoods are over.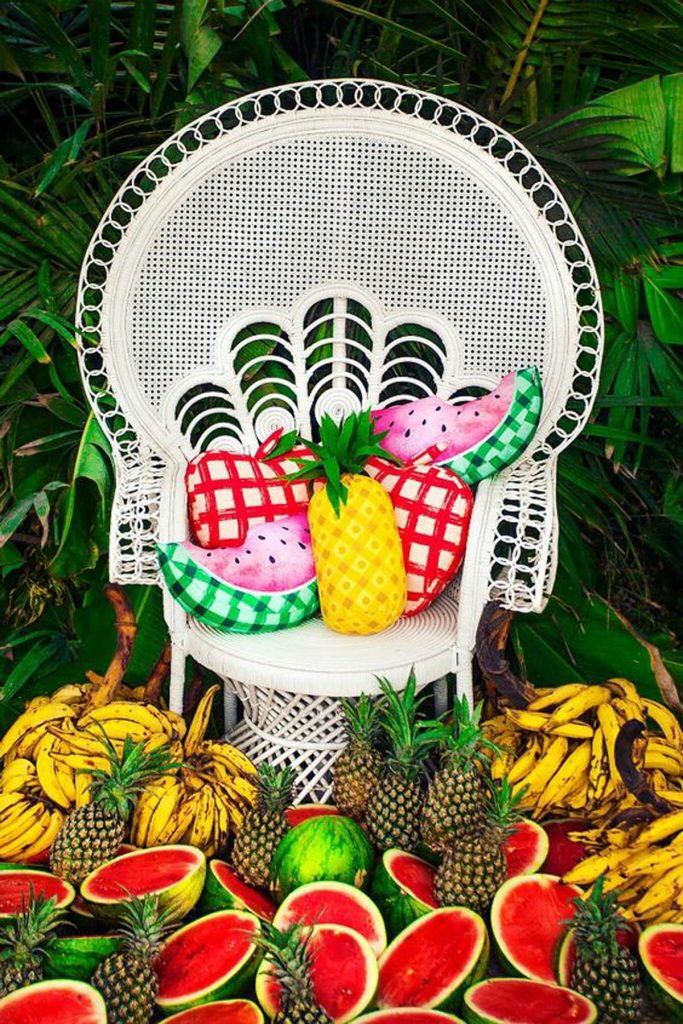 4. Wall Prints
Even though most fruits are bright and bold, when the colours are toned down, they can still be just as beautiful. Mature colours of the fruit rainbow, such as berry reds, apple greens and tangerines, can complement a space perfectly and even add a sense of sophistication!  Try using lemon yellows for that adventurous and energetic burst of colour into a room.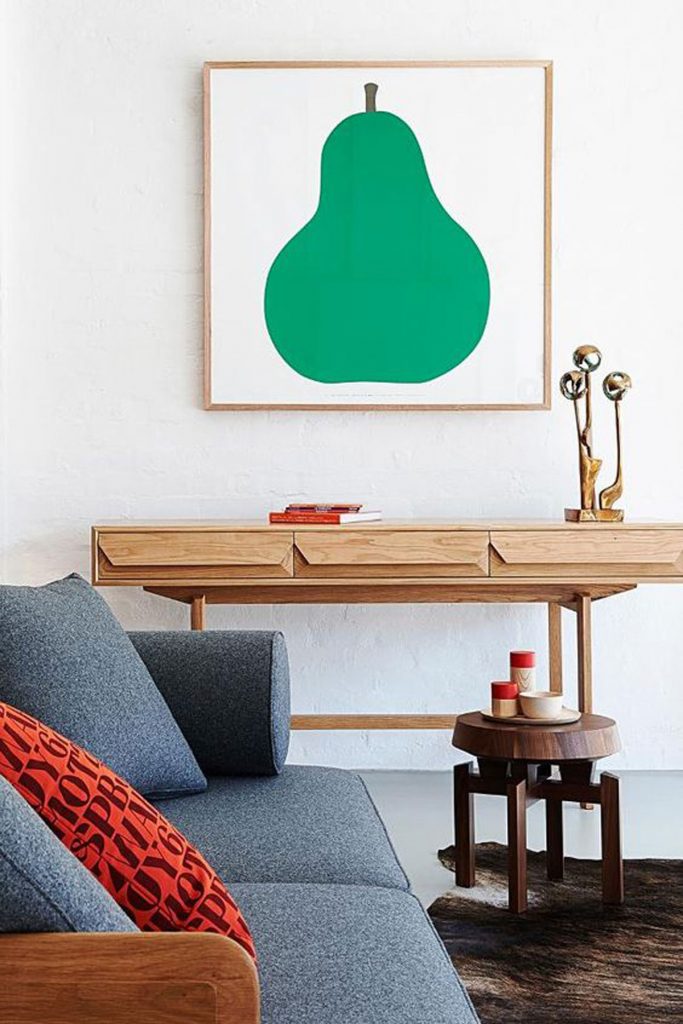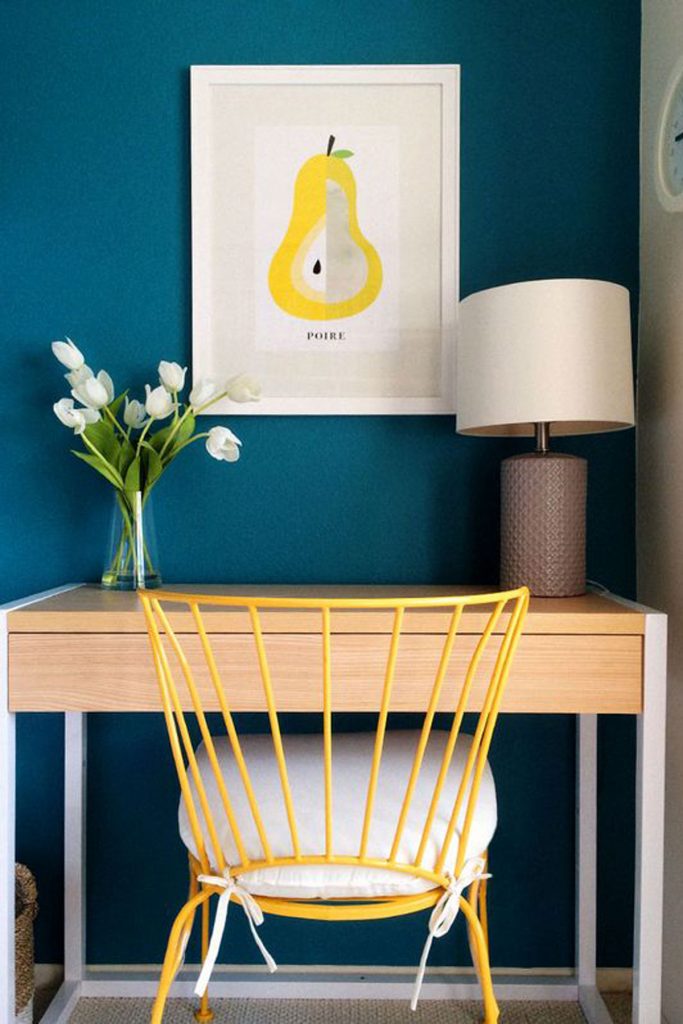 As far as we're concerned, if it's good enough for nature, it's good enough for us. If you want a space that feels fresh and vibrant, look no further than the sweetest things growing on our planet. Keep your interiors healthy this season with some lively, fruity patterns and colour trends found on inspirational fruit by design style boards.