Contemporary interior design was created by a group of European designers that created the Bauhaus school of design in Germany 1919. The contemporary interior design style combines elegant lines (a blend of curved and sharp) and chic minimalism. Contemporary designs frequently use moulded plastics, smooth metals, natural timbers and glass. When paired with the right use of colour and scale, the contemporary style brings a sense of calmness and simplicity.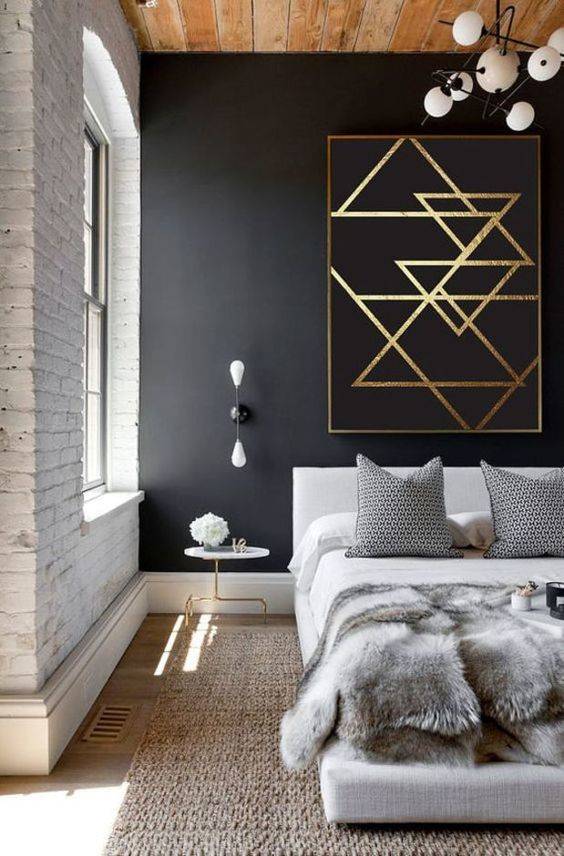 Image source
1. Top tip for contemporary interior design
Search for a perfect artwork that's oversized and bold.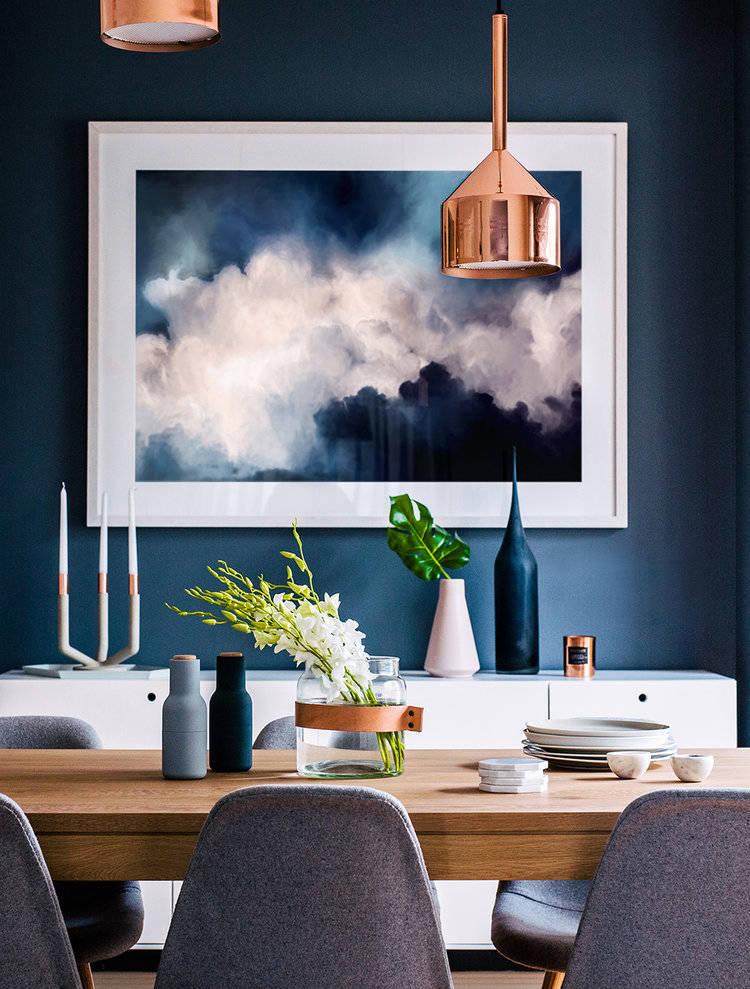 2. Traits
Block colour, lineal lines, negative space, geometric shapes, high gloss melamine, high ceilings, wood (minimum grain and texture), bespoke or unique furniture. For art, you can consider contemporary style sculptures or place your art on a stand. 
Another key contemporary design trait to consider is the structural elements of your home. For example, exposed brick work or plumbing pipes work perfectly with the contemporary style as it adds a unique touch. 
Plants and flowers should be large and act as a focal point in a room.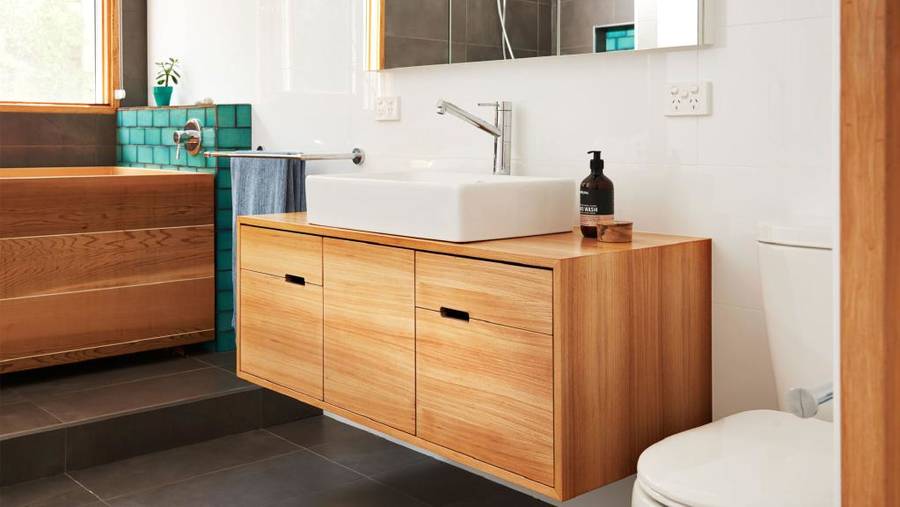 3. Designers/Artists
Michael Bechara, Herman Miller, Marcel Bruer, Charles & Ray Eames, Hecker Guthrie, Acme & Co, Pierre Paulin, Kerrie Brown.
4. Pantone colours

Neutral and monochromes are also favoured in contemporary style interiors. 
5. Brands that fit
CULT, Knoll, Minotti, Nick Scali, Boyd blue, King furniture, Hermon & Hermon, Merlino, Beyond furniture, Space furniture, Poliform, Porada, Domo, Kezu, Top 3 by design,  Fanuli, Kartell.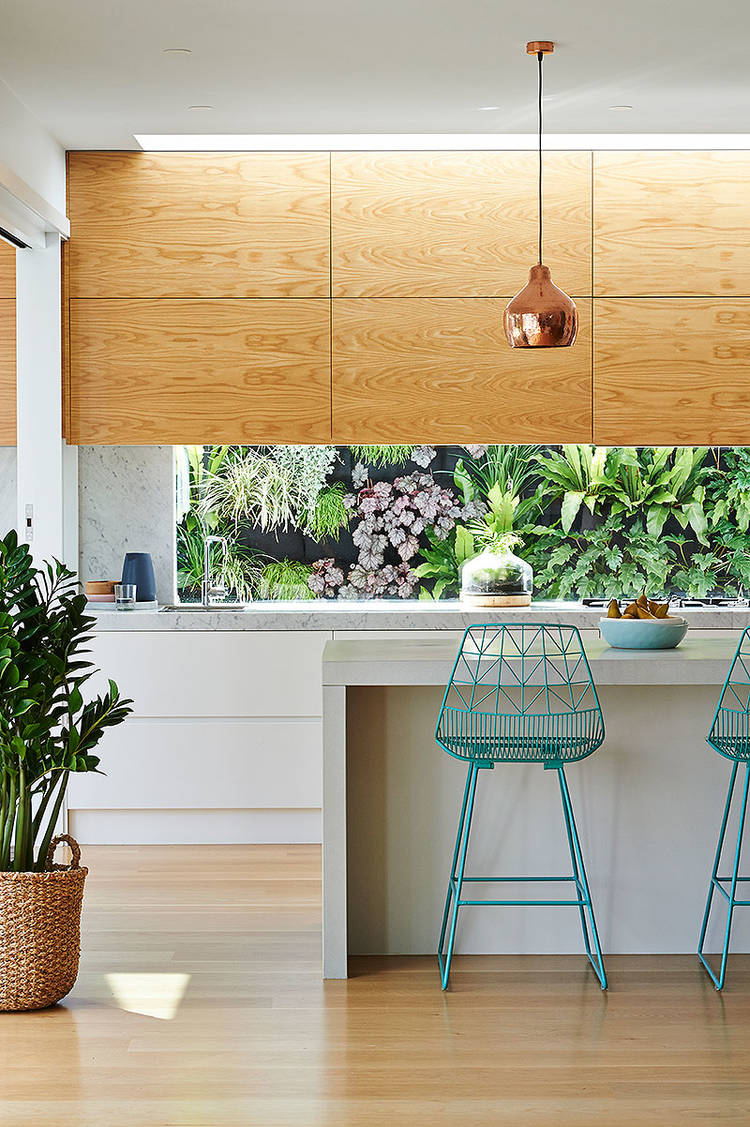 Image source
6. A perfect day
A macchiato coffee, crisp paper, breakfast on the terrace, friends over for early evening for canapés, Campari and limes, and sharing stories of your latest trip to New York.
7. Fragrance or tune
Tom Dixon, Candle-Earth.
Similar to Scandinavian interior design and Minimalism interior design styles, the contemporary style embraces the 'less is more' concept yet is welcoming and comfortable.