If you are one of those people who think metallics were so last year, or have just been too scared to place a big chrome pendent in your modern home, then look no further, this article will help you see chrome in a new light.
The current electric trend in interior design is adding brass, copper or gold accessories around the home to give a bold personality. These metals may give an exciting look to your interior but the style can fade out as quickly as summer does. Chrome on the other hand is more hard wearing for homewares and fittings and can match with any interior decor, whether it be Scandinavian, contemporary, vintage or a mix.
Chrome can be incorporated by accessories, fixtures, furniture, mirrors or even on the wall. The concept of a chrome wall may make you gasp, however it can match perfectly with a modern living room…we promise!
1. Fixate on your fixtures
Chrome tap fixtures are durable, stylish and go perfectly in bathrooms, laundries and kitchens. The sleek, shining silver creates a neat and tidy look even when covered in clothes or dirty dishes! Stone such as marble, slate and limestone match perfectly with chrome. Don't be afraid to add chrome light fixtures as these can create a masterpiece in  the room, or complement more subtle chrome tap fixtures and accessories. Opt for one large statement piece or a fixture that has multiple smaller hanging lights.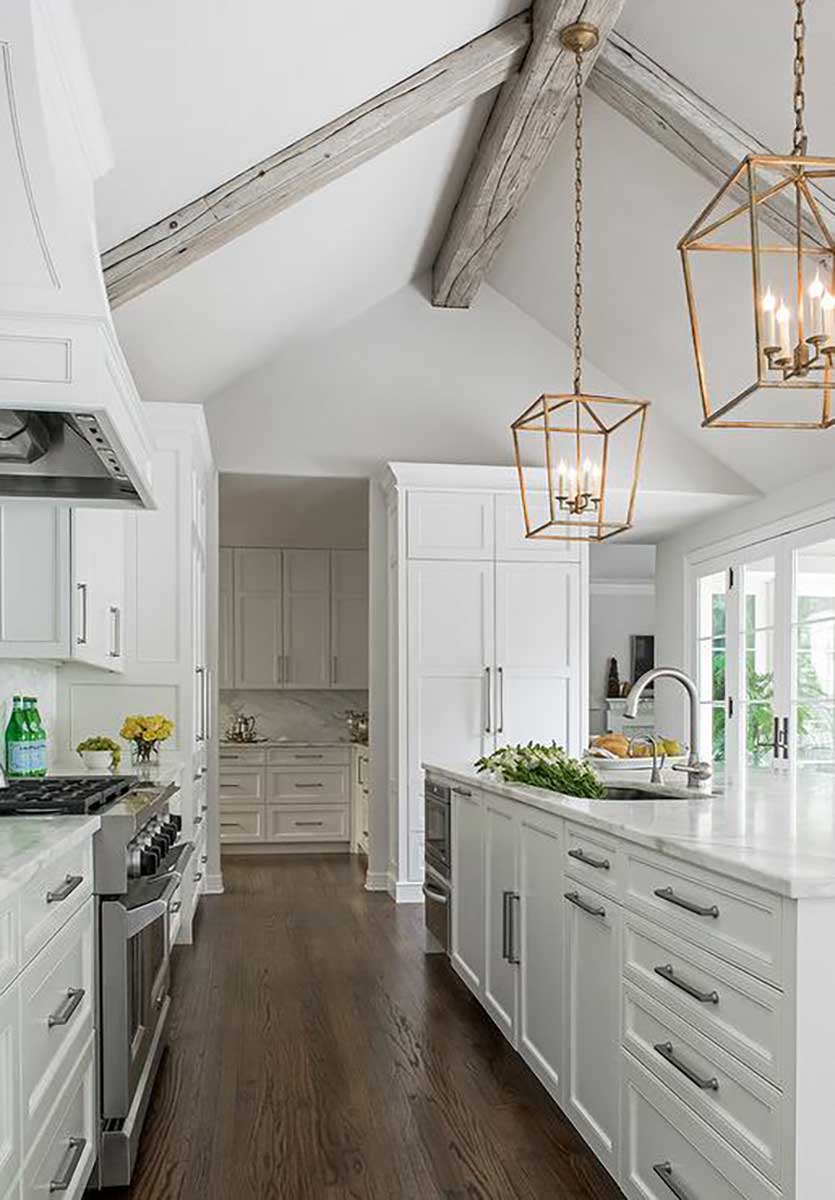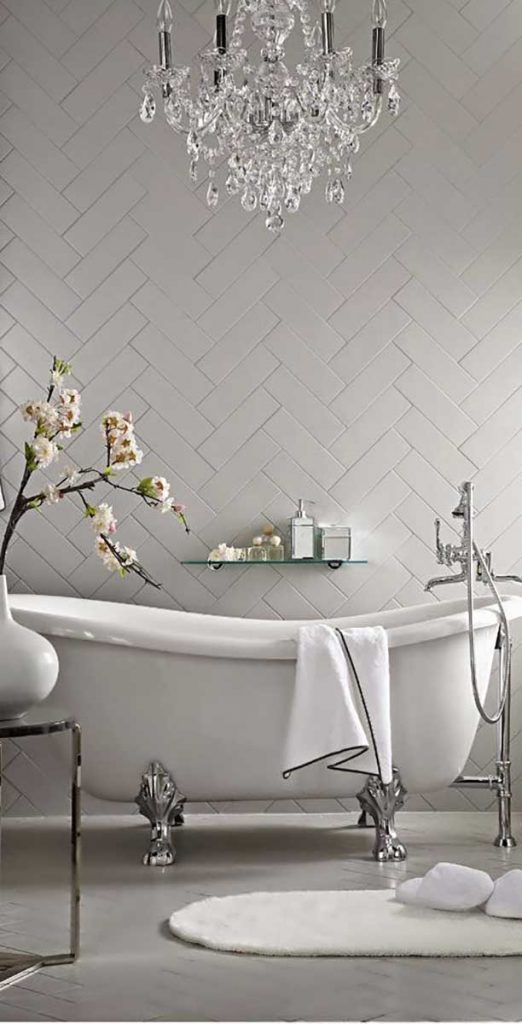 2. Fabulous furniture
When we talk about chrome furniture we don't mean a completely chrome chair that will blind you every time you look at it! It's usually part of the base structure of the furniture. Chrome furniture is becoming increasingly popular and adds a touch of elegance and bold statement to ordinary objects such as tables and chairs. There are even bed frames that use chrome as a dominant material and these blend well with a modern style bedroom. Chrome can have many different finishes, so if shiny silver isn't your cup of tea, then opt for a matte finish. The general rule is cool metals (such as chrome), mix well with cool colours such as blue and green.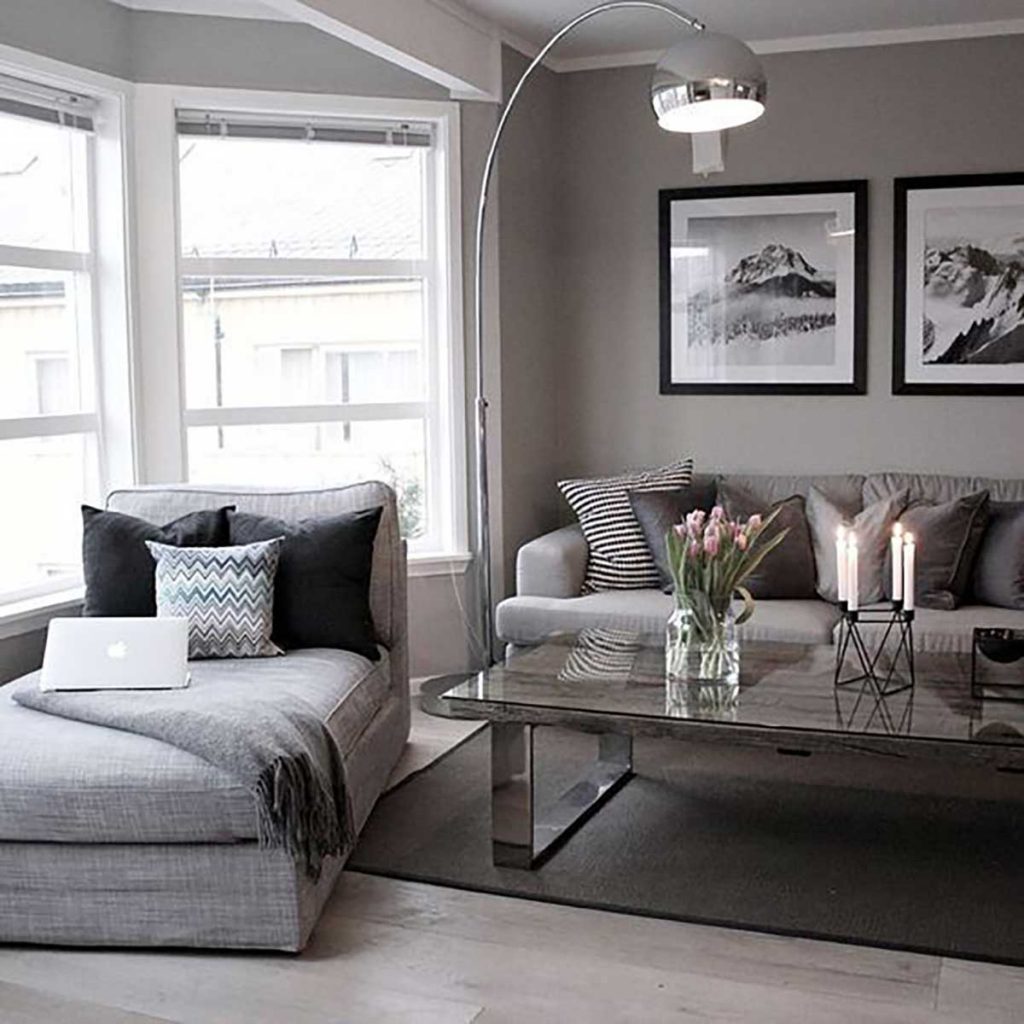 3. Make your walls shine
Before you skip this section because it seems too bold for you, this photo may just change your mind!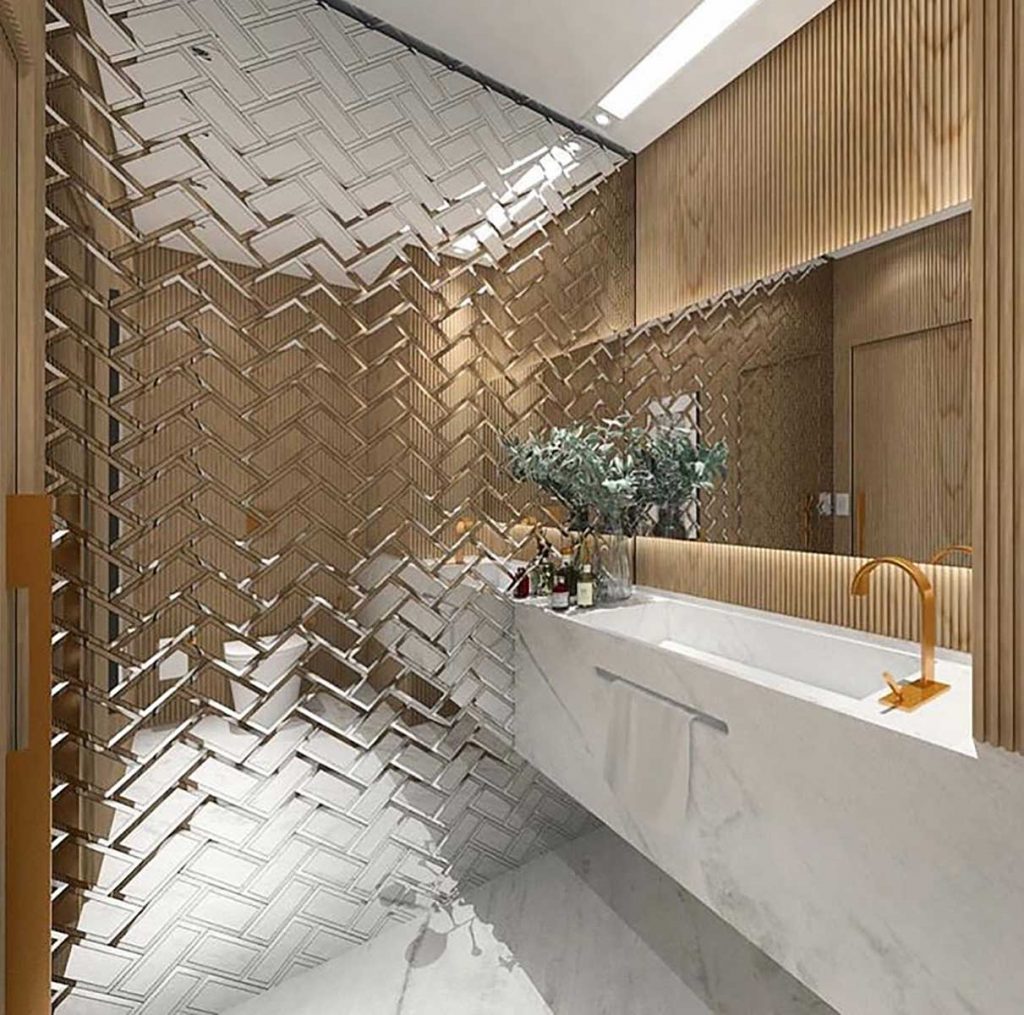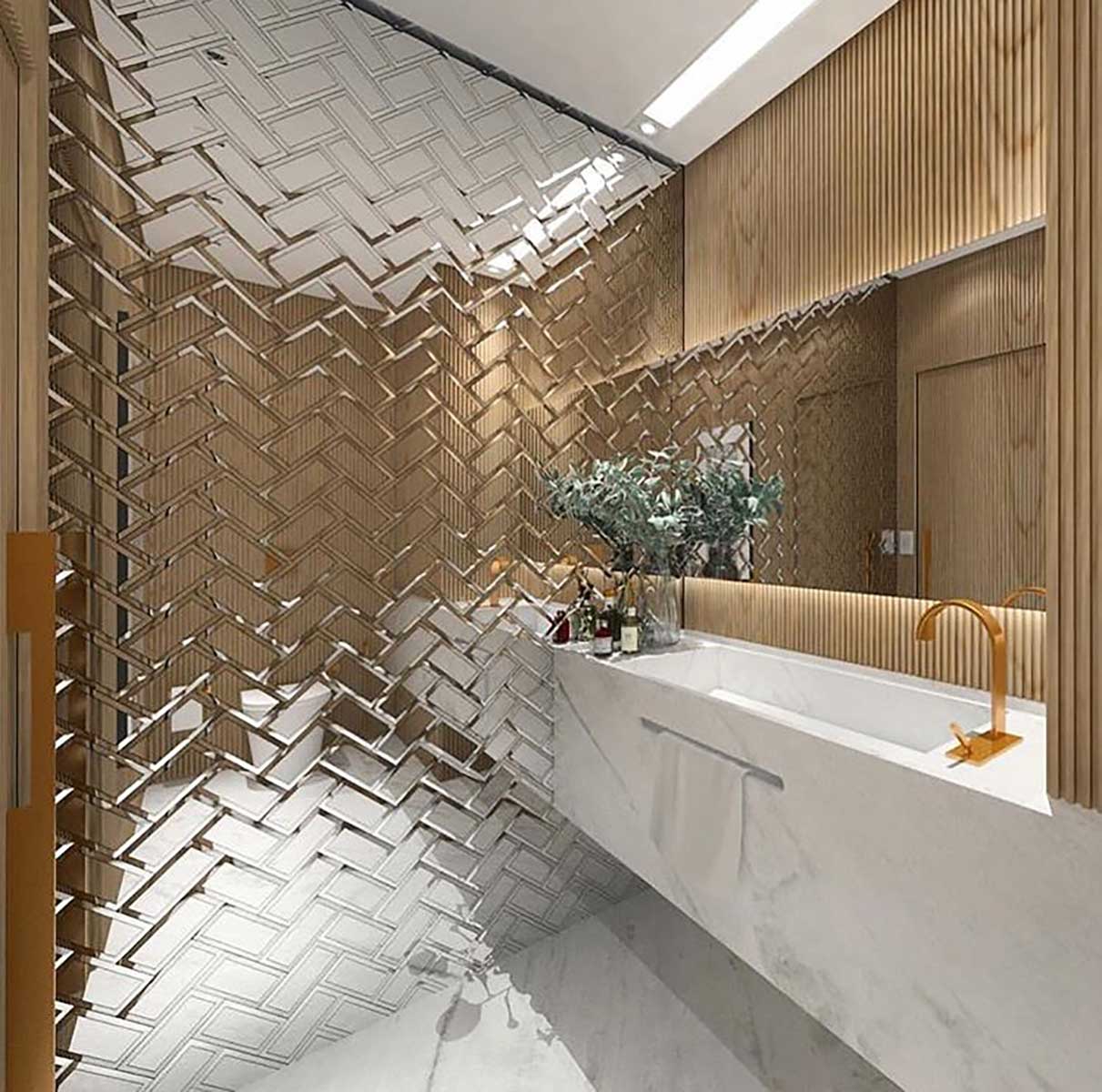 Chrome walls aren't all that scary and they can make a small room feel ten times bigger. Also an ideal option for kitchens as they hide dirt well. Using a patterned chrome wall, creates a more subtle look, instead of having one big block of shiny chrome. As this will be your statement piece there's no need to go over the top with colourful accessories and bright materials. Keep it natural with wood, stone and minimal decorating to avoid creating a busy room.
4. Accent accessories
If you're using chrome fixtures, as a wall or as the main statement for the room, then you don't need to go over the top with chrome accessories. Small bedroom decorating ideas can include a few chrome candles, vases, lamps or clocks. A few accessories help guide the eye from the statement piece, around the rest of the room. Mirrors or photo frames with chrome frames are also a great way to fill in gaps on your wall, while creating an elegant look.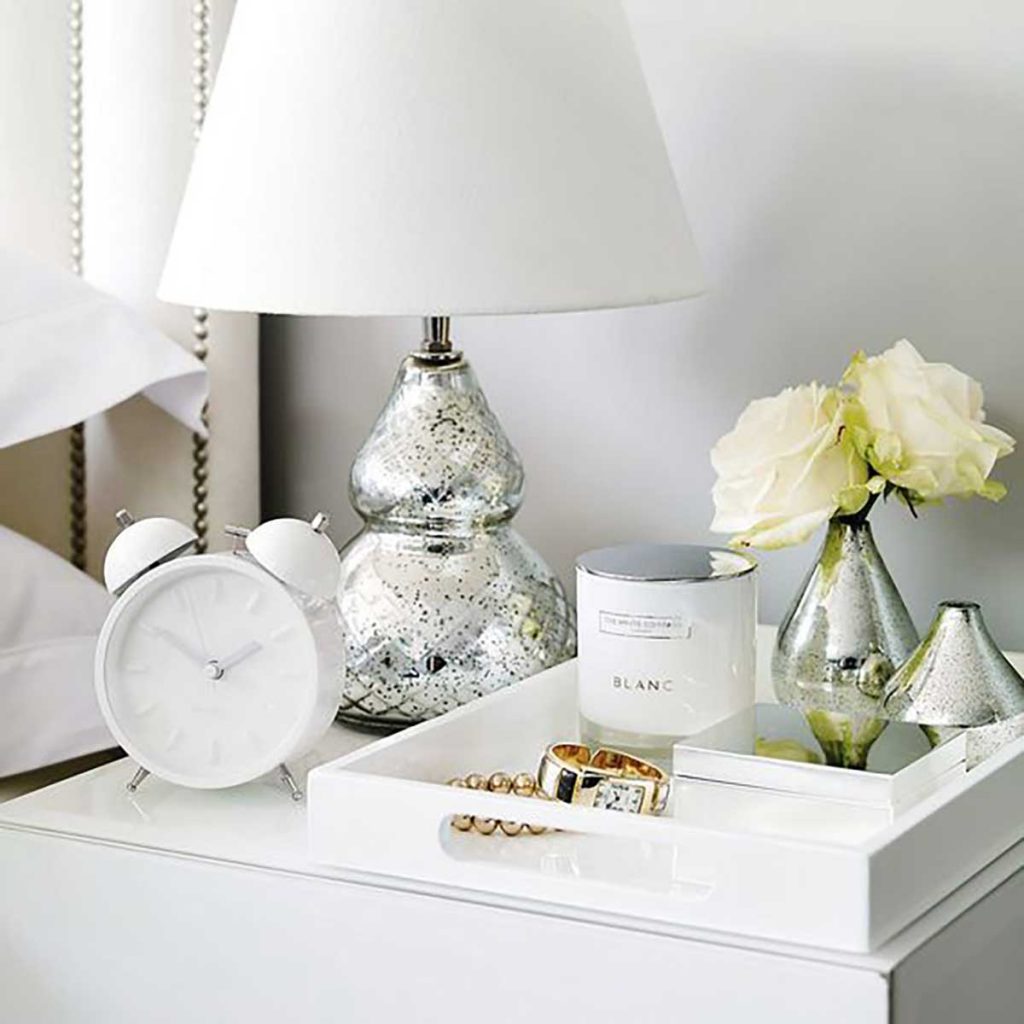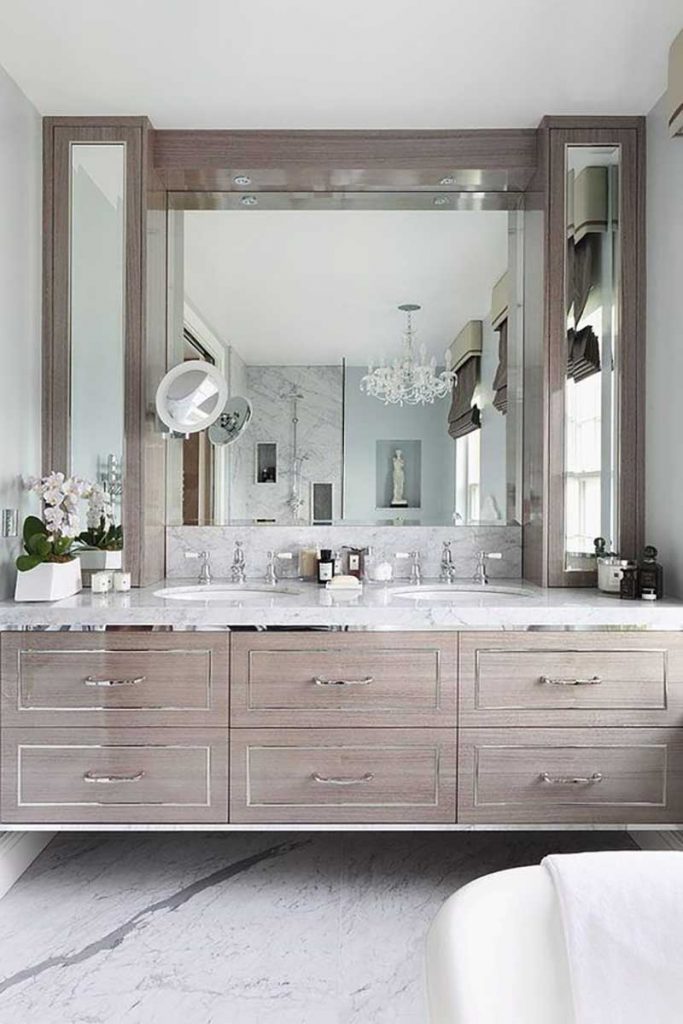 Image Source