You don't need an expert to tell you that the build up to Christmas can be both exciting and a little stressful! Is that Christmas ham going to feed everyone? Will the fruit cake be a disaster? Is the house up to scratch for the visiting relatives?
Then comes Christmas decorating… You want it to be perfect and special and create a warm, cozy feeling but where do you start? Most people neglect the Christmas table. It is an easy way to make a statement on Christmas day and it will distract your relatives from all that mess the kids have left around.
With these 5 easy decorating ideas, you are set to have a stylish Christmas table that is sure to delight.
1. Scandi Santa
Go for a Scandinavian interior design look with wintry icy colours and natural materials. Scandi-style ornaments and icy blues work well within a coastal home and celebrate the true origins of Christmas from up North. Try using garlands, ribbon, hanging lights, dainty ornaments and frosted glass in your table settings.To save space on your table, combine the decorations together to make a statement piece. Try placing ornaments, candles and decorations on a wooden platter. As for the table, white washed wood will give a wintery feel and create a great base colour for colourful decorations.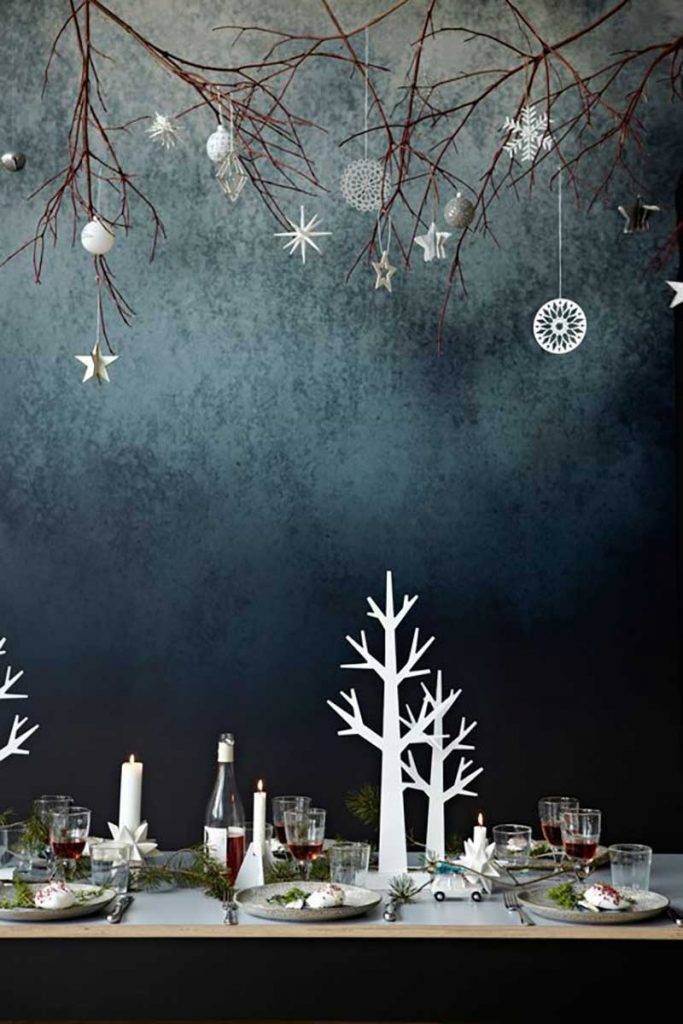 2. Natural Noel
A more traditional look for the Christmas table can include deep greens, pinecones and natural fibres. Keep the colours neutral to complement the beautiful natural materials.
Centrepieces can be fragrant florals, greenery and pine-scented candles. Try using natural wood logs for candle holders, which is on trend this season. Use hessian for a table runner and beautiful natural cotton napkins for that natural touch.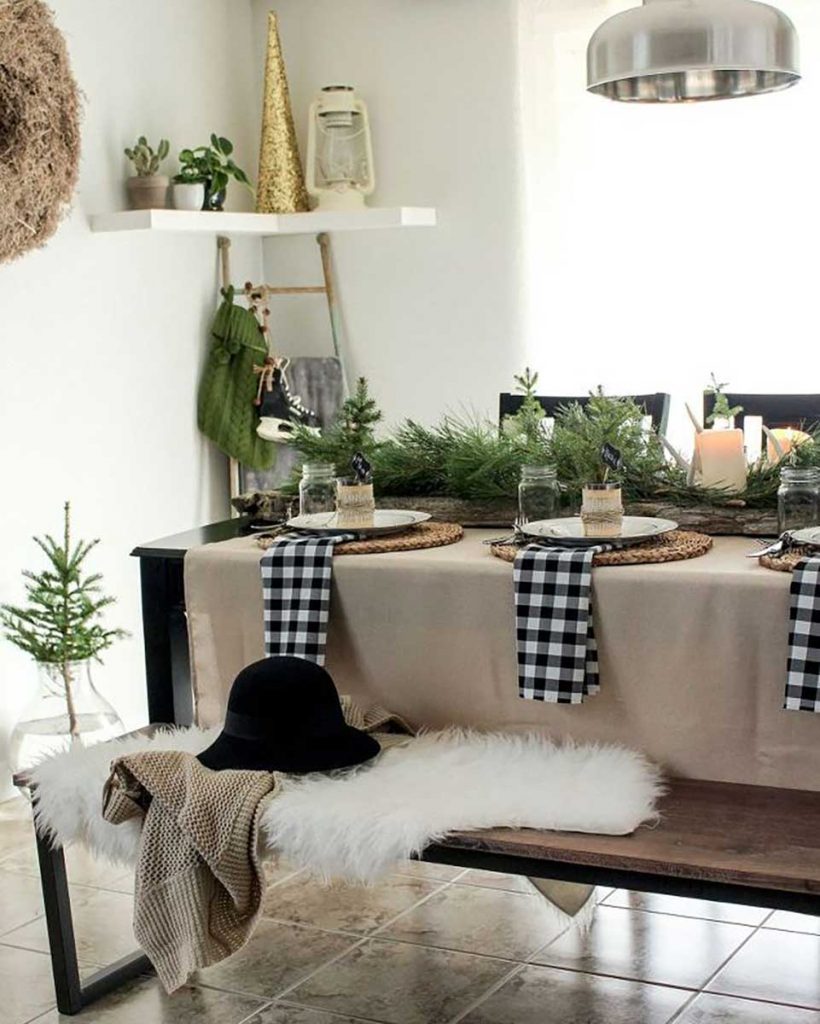 3. Glam greetings
The alternate to the traditional Christmas table design, is a modernised mix of metallics – gold, silver, rose gold or copper. These statement decorating colours will make your guests think they are eating at a 5 star restaurant. Cutlery, drinkware, candle holders and ornaments can be easily found in copper, silver and rose gold. Add some gold baubles around the place and you have yourself a stylish and modern Christmas house.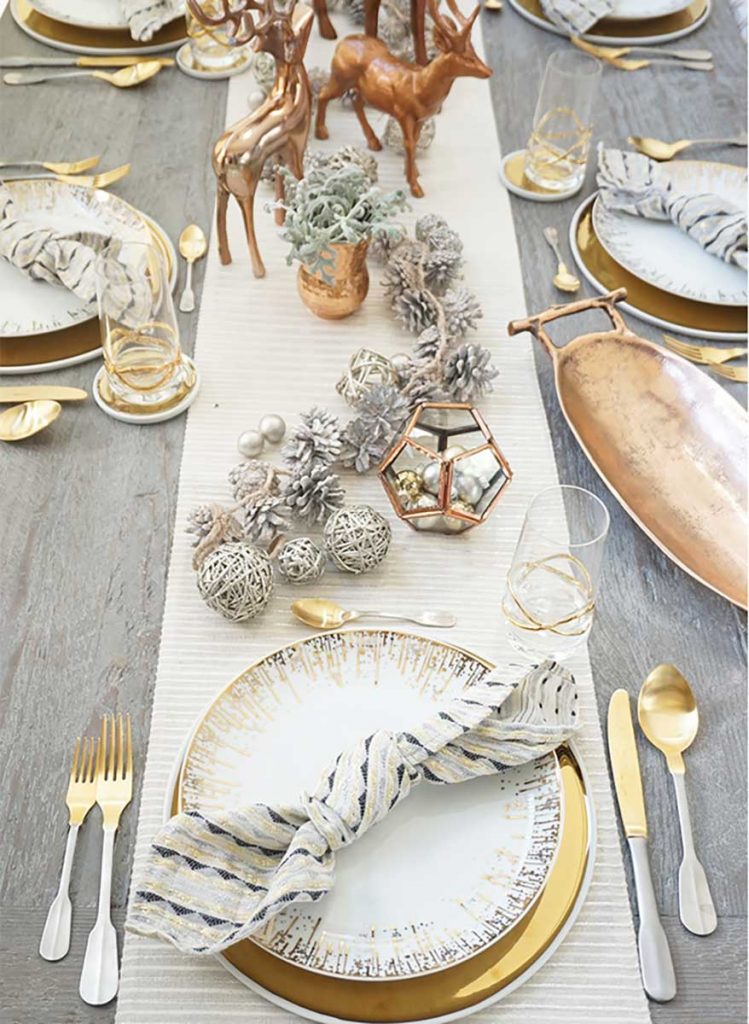 4. White Christmas
Wishing you were in New York ice skating and enjoying a snow filled Christmas day?
You can bring that wintery feel into your Christmas by going monochromatic, or even better- white! Make it snow and embrace the crisp, bright white on the dinner table which works well with the Australian summer. Snow covered pine cones, pearly white plates and a white Christmas tree will make your home feel like a winter wonderland.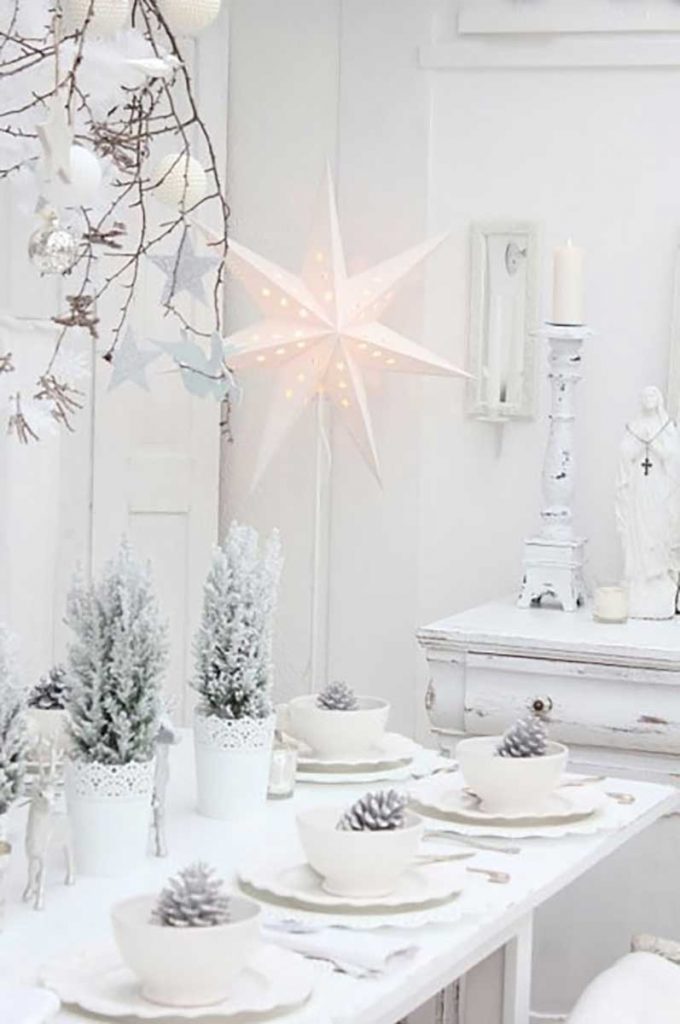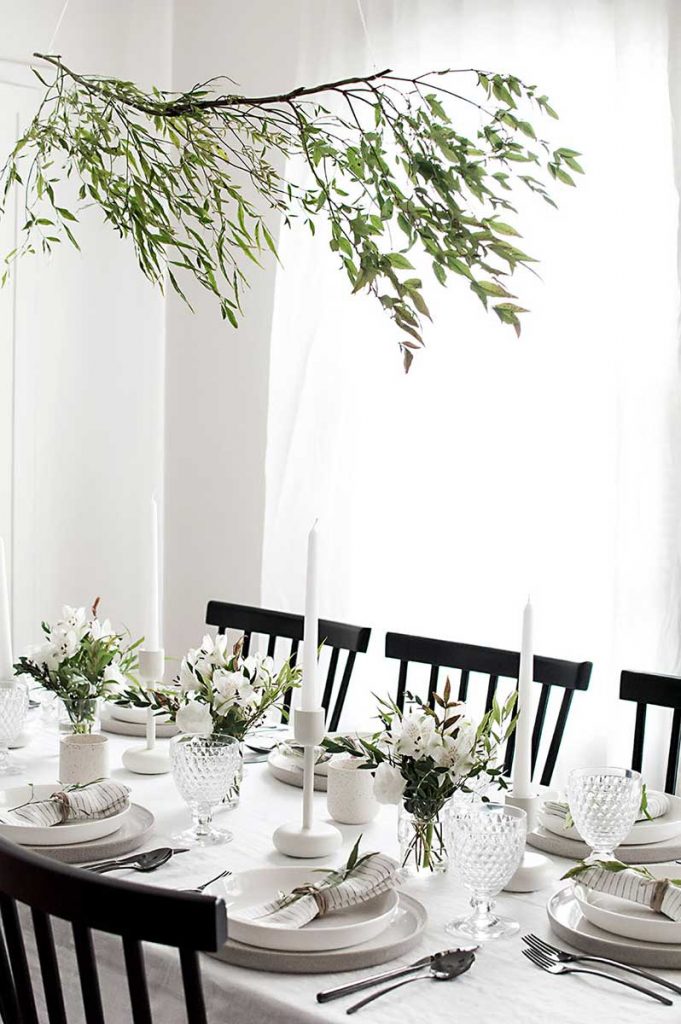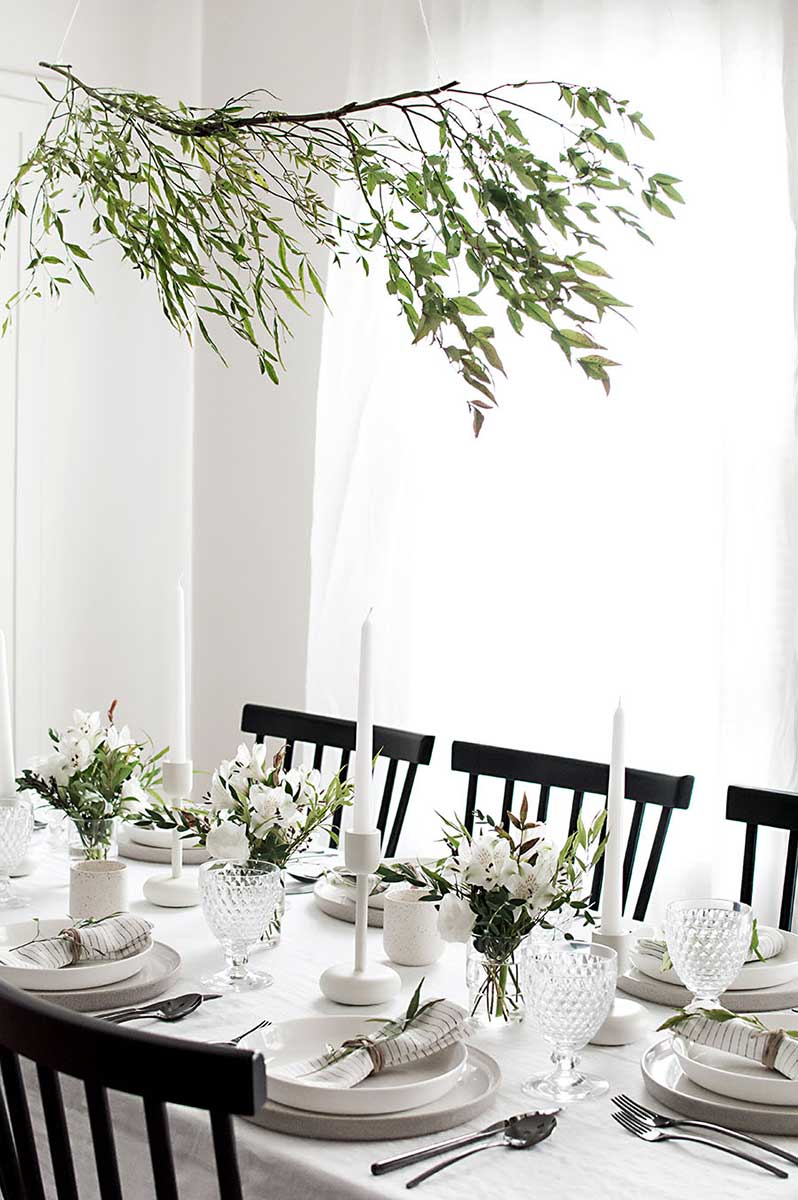 5. In the night
Who says Christmas needs to be colourful and bright? Dare to be different using bold dark hues such as burgundy and black, then mix them up with a splash of white or metallic. Suits more mature homes and suave Christmas parties. This ultra modern take on Christmas decorating is perfect for a Christmas lunch away from the kids (give them their own table in another room). Black plates and gold cutlery creates a  nice twist on the traditional table settings. Accompany this table setting with a red Christmas bush and some red wine.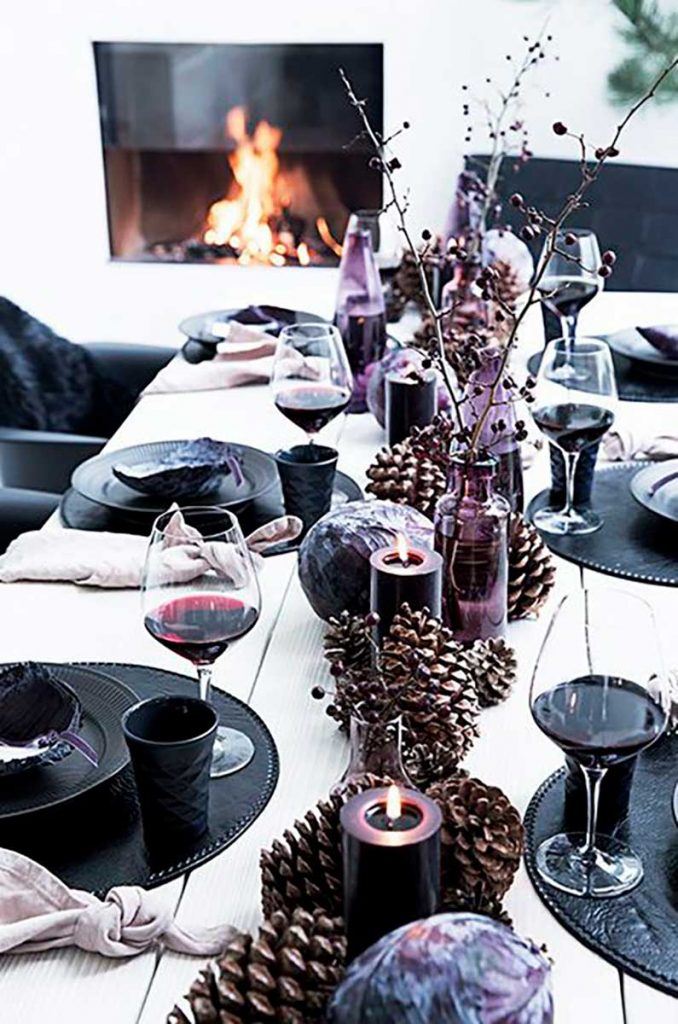 For more help with your Christmas styling, check out Santa's Christmas interior decorating how to create a majestic Christmas tree, oto get you ready for the festive season.