In last week's Interior Design blog piece, we promised to keep sharing tips on how to maximise your work from home experience – in case you missed it, you can check it out here.
There's a lot of advice going around at the moment given this topic is so relevant – so this week we want to share some of the more personal lessons and tips we've learnt as seasoned 'work-from-home/digital nomads' for the past 5 years.
We'll continue to provide bite-size pieces of information you can action over the next few weeks without feeling too overwhelmed, especially if you're on a budget to setup.
Working from home: Tips from those in the know
Tips from Kylie:
1. Employ some furry friends
If you have pets, invite them into your workspace at home.   It's been proven that pets have physiological benefits and can fulfil emotional needs in the workplace, so take full advantage of this when you're working from home.  Designbx regularly features my 2 fur babies – Humphrey the Chocolate Lab and Sophie the Black Lab.  I often have them in my office with me – they keep my feet warm, they're great listeners and they don't talk back.  Humphrey is well behaved, but Sophie is a regular bin-chicken and always going through my rubbish….just as well I love her.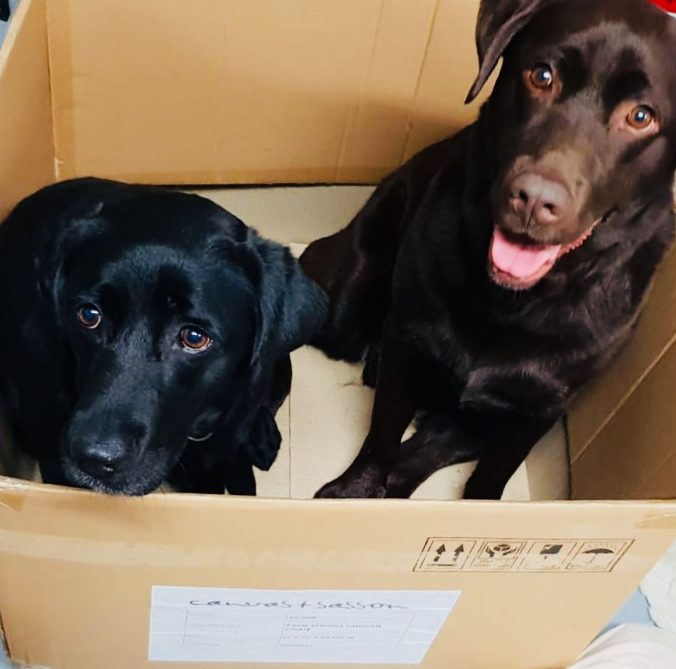 2. Step away from the kitchen table
Speaking from experience, I think this is the biggest mistake I made and a trap lots of people fall into. I worked from the kitchen table for 18 months too long – out of convenience but also because the thought of cleaning out my office (aka – the junk room) was too overwhelming.
The problem with working from my kitchen/dining living space, apart from the fact I annoyed everyone else who wanted to use it, is that I never really felt like I left work.   I couldn't shut off.  It was always in sight, that computer monitor at the end of the table staring me down.  With my home office setup, I can shut the door and I'm done for the day.  Most importantly, it also meant I could style my office with some great home décor online purchases.
Tips from Kerena:
1. A picture is worth 1000 words
It can be easy to start feeling isolated or lonely as a result of working from home.  A trick I use to keep me in good company all day as well as keeping the creative juices flowing, is an inspiration wall at my desk.  There are no ends to what I put on my wall – photos of friends and family, inspirational quotes, cards and messages, inspiring design images, style and home décor.  Basically, anything that brings light to my day consequently making me feel a lot lighter.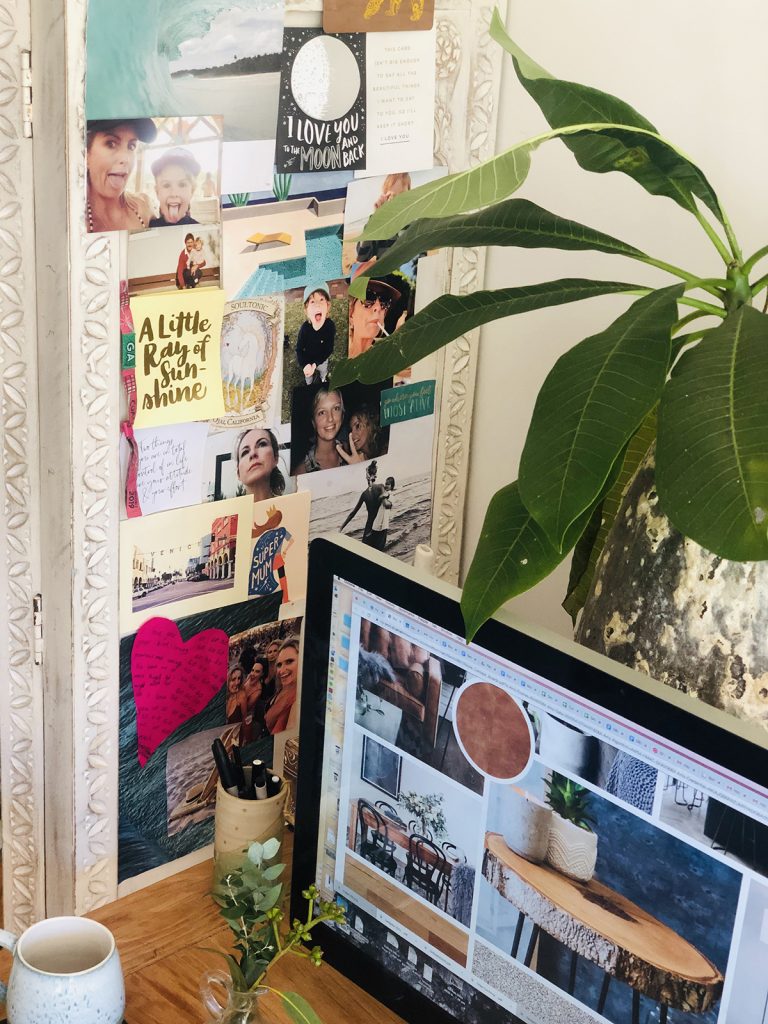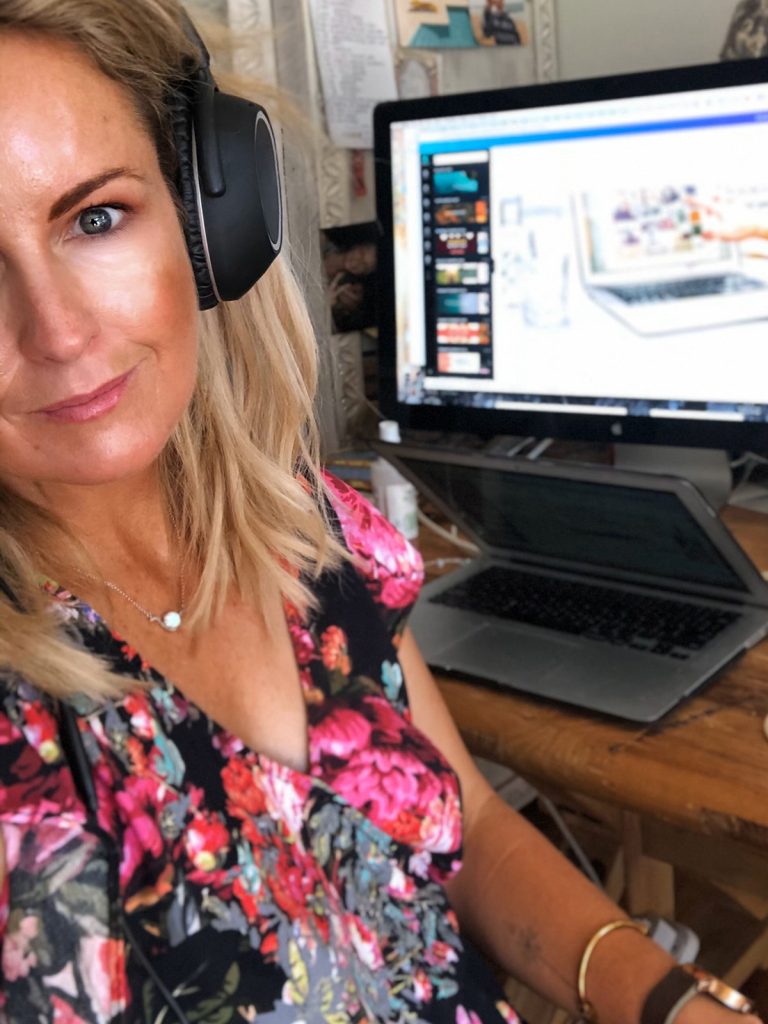 2. Music to my ears
I'm not a fan of the sound of silence – an absolute must for my happy workplace is music.  I have Spotify running all day long.  Depending on what I have my head into will depend on the genre.  Some of my favourite playlists are:
Morning Motivation – A great way to get the brain ticking in the morning. https://open.spotify.com/user/spotify/playlist/37i9dQZF1DXc5e2bJhV6pu?si=L_ZUrn_1SQWWo_JEIdZlYw
Acoustic Chill – I use this when I'm working on design projects and need to be creative. https://open.spotify.com/user/spotify/playlist/37i9dQZF1DWYGZAMYFDM8S?si=e1EygI1PSfulv8x_2h9bYw
Kingswood – a band I recently saw.  It evokes happy memories so I stay positive throughout. https://open.spotify.com/artist/4zOw0E0NA7B4lIYyc3XNt5?si=oXMlYdOWSBeZizeC7dQgqQ
Feel-Good Indie Rock – more towards the end of my day when I need a boost in productivity https://open.spotify.com/user/spotify/playlist/37i9dQZF1DX2sUQwD7tbmL?si=7KW_Y_muRm6Njg6sqFF_XQ
We'll be back soon with some more of our work hacks. Be kind to yourself and get some sun where you can.
Kylie and Kerena x