---
Part 3D brochure, part functional office and part playground, Airbnb's new Sydney headquarters has just set a new standard in commercial interior design while remaining true to its brand. In fact, it's hard to name a business address that better exemplifies an organisation's values. But forget all the interior design theory and technical reasons why this incredible space is the right fit for Airbnb. We just want to find an excuse to go there!
Imagine entering via a miniature AFL stadium, complete with oval and posts; or making a coffee in a space that looks and feels like the Coogee Pavilion? Each room is like visiting a new exotic location, local or international, that entices customers and clients to start planning their next trip. Then again, after a visit to Sydney's coolest office, you may already feel like you've added a few stamps to your passport. "Simply having photos of listings and far off places is not enough," says Airbnb Australia Country Manager, Sam McDonagh. "We want our employees and guests to experience the feeling you get when you travel."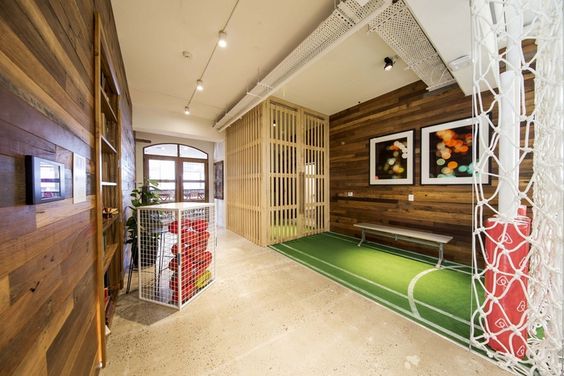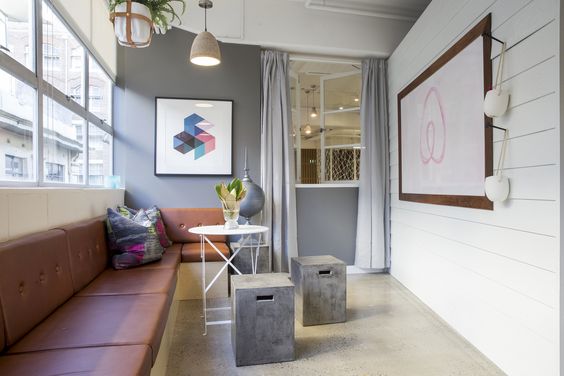 Meeting rooms are themed on specific Airbnb listings, the lounge is a virtual Kangaroo Valley, the sitting room is set in Sweden and a meal in the dining room transports you to Havana. Even a trip to the bathroom is an adventure, with Hollywood Regency awaiting the ladies while a gentleman's club and whiskey bar may mean the fellas never want to leave the Gents.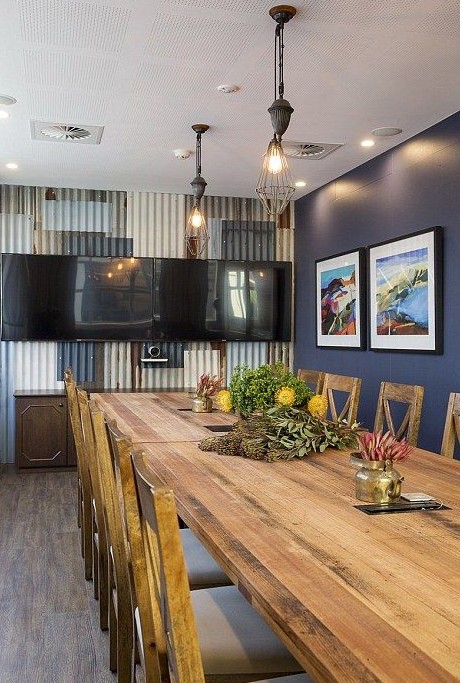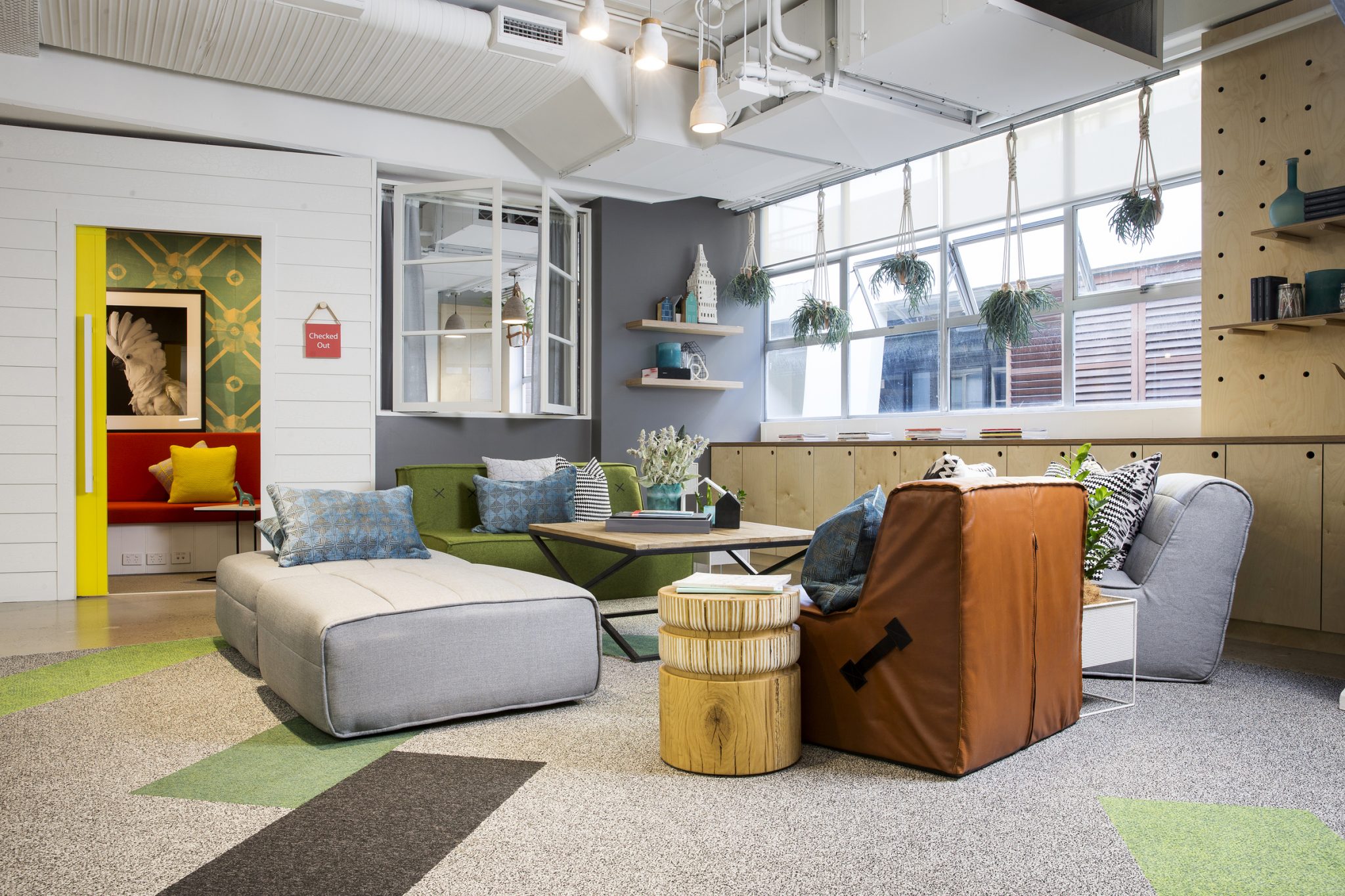 The company aimed to create a space that represented their business values of 'creativity, travel and thoughtful design' but this innovative design goes further to inspire customers, clients and staff. It's certainly received a unanimous round of applause from the team here at Designbx.
---
Designbx  |  "Airbnb Sydney Headquaters"  | designbx.com