Spring has crept up on us once again, and Christmas will be arriving before we know it! Forget that scary thought for a moment, and instead focus on incorporating the best floral interior design trends into your home.
Why not start by celebrating the Spring season at Floriade Tulip Festival. The festival runs from Saturday 16th of September till Sunday 15th of October at Commonwealth Park, Canberra, so get in while it lasts.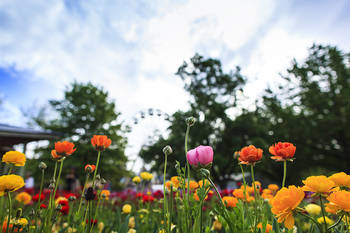 Image Reference
Florals are a must this season. There are so many simple yet effective ways to incorporate beautiful, fresh floral patterns into your home.
1. Tulips made for the indoors
Many Tulips thrive outside in the Spring air but there are some that are perfect to liven up your indoors. For shorter indoor Tulips try 'Stresa' and for taller Tulips try 'Apricot Beauty'. You can even grow your own Tulips in a vase inside, simply follow the steps on Home Life. They are the perfect way to add colour and bring Spring indoors. Tulips blend perfectly with neutral colours and bold coloured accessories. For more inspiration on indoor plants, head to The House Shop.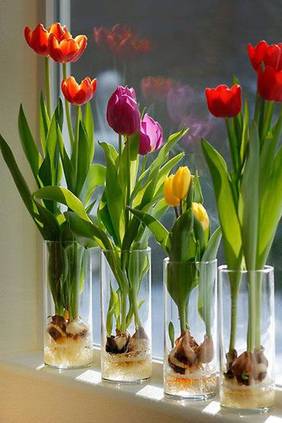 Image Reference
2. Big, bold and beautiful floral interior designs
Be brave and go bold. When thinking of brightly coloured floral patterns, most people imagine an overbearing room that is a mix between disaster and a headache. Use bold floral interior designs sparingly  and complement florals with neutral colours such as whites and cool greys. Whether it be floral wallpaper, cushions, rugs, pictures or bed linen, your house will keep it's modern style and fit the season. For a beautiful bold picture, try Designbx's Tropical Lady Print.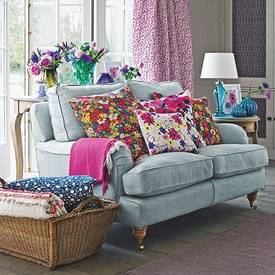 Image Reference
Image Reference
3. Vintage florals in a modern home
Bring back the good old days with some vintage style floral patterns. If you want to give your home a retro feel, try vintage floral wallpapers, accompanied by timber or coloured furniture. You could also try floral tiles in your bathroom or kitchen.
Match your florals with this Blue Ottoman, that fits perfectly with the retro/vintage theme. For more inspiration and tips on wallpaper patterns, check out Wallpaper Wonders.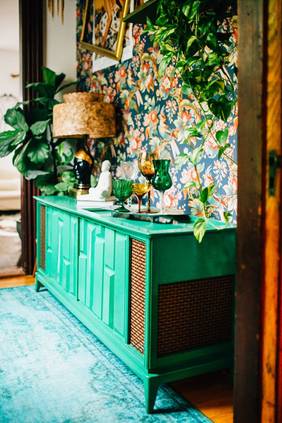 Image Reference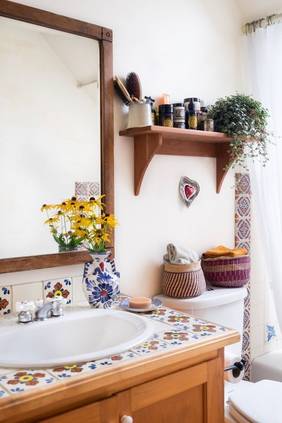 Image Reference
4. Luscious leaves
If florals aren't your thing, then perhaps you would prefer non flowering plants to incorporate into your home. Monstera plants are rising in popularity. You may have never heard of them but there's a good chance you have seen the pattern somewhere.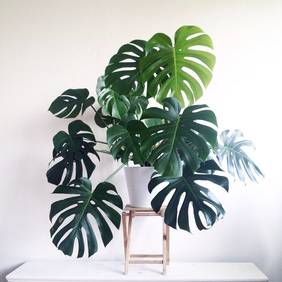 Image Reference
These lush green leaves are featured on cushions, rugs, paintings and wallpapers. They create a modern yet fresh Spring look in the home, as they can be styled with neutral coloured furniture. There are also many other leaf patterns that look great on walls and accessories alike. Check out Designbx's Palm Cushion.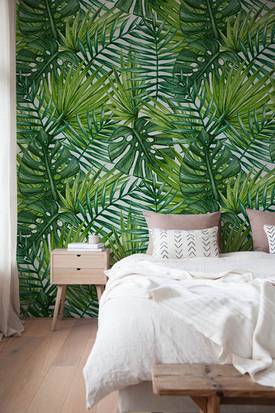 Image Reference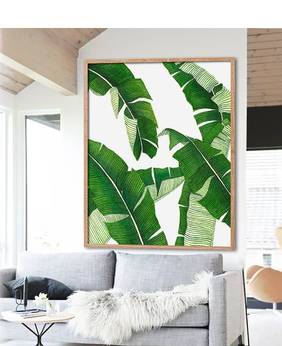 Image Reference
For more inspiration for your Spring decorating, check out Designbx's Boho Sanctuary or Luxe Parent Retreat.