Last year we saw bathrooms with glam marble bench tops, subway tiles and brass fixtures. 2017 interior design trends promise to be just as stunning with some new and reworked contemporary bathroom design elements.
Modern and minimal bathrooms are still the design styles of choice. As we head further into the new year, design trends will become playful and the home's decorative décor will spill into your bathroom.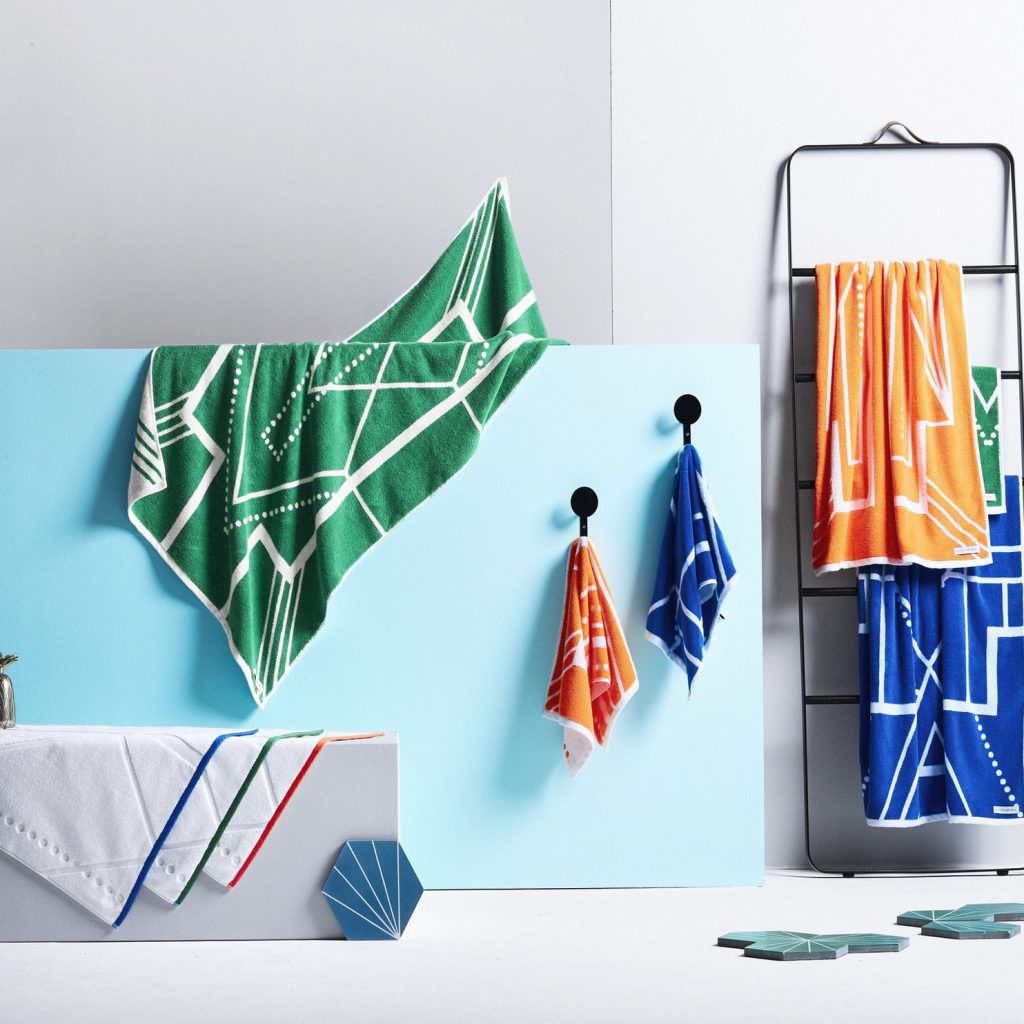 2017 and 2018 will bring loads of personality with texture, colour and quirky accessories. Wall mounted book stacks, ottomans, built-in modular shelving and quirky towel hangers are just a few of the ways bathrooms will reach beyond their functional role to become eye-catching spaces.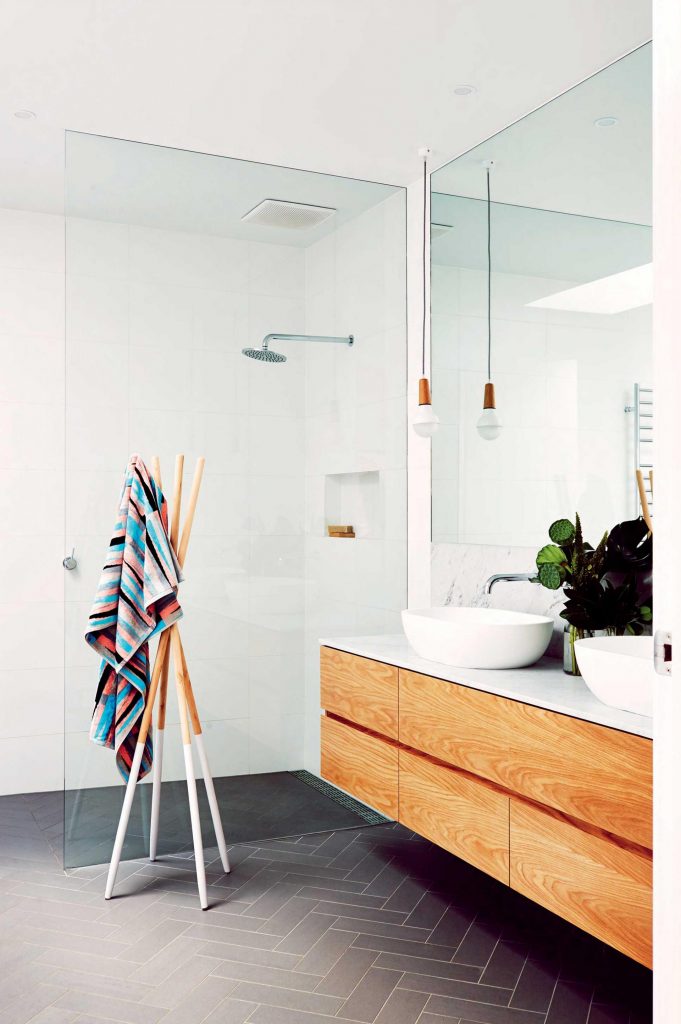 Image reference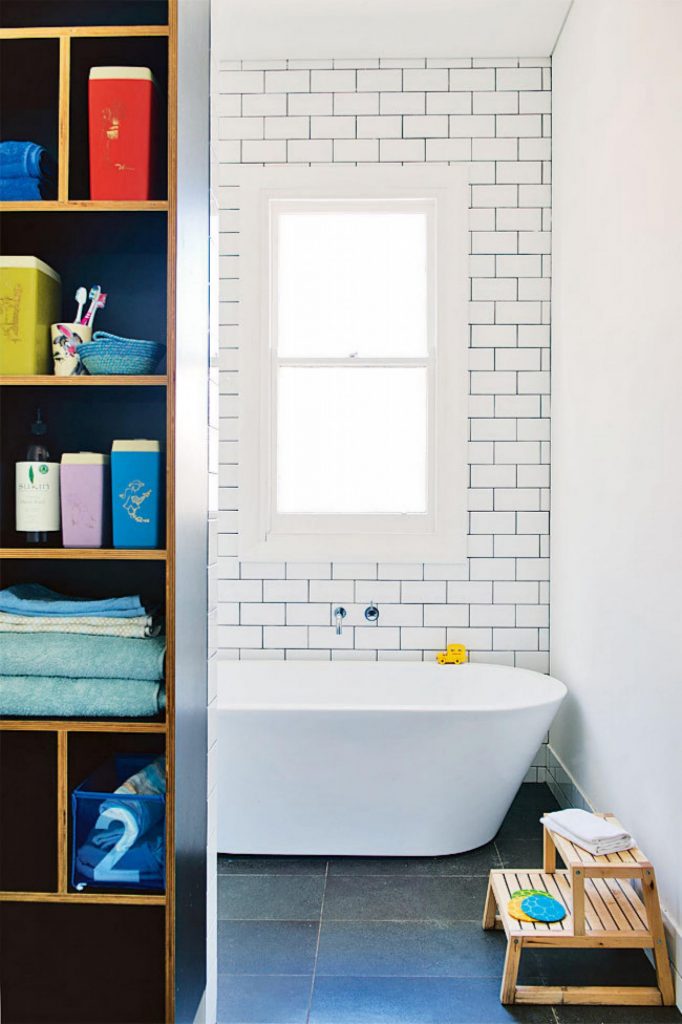 Image reference
Bring an element of playfulness to your bathroom by mismatching the tiles, using dark and bright colours together, and a collision of colour in similar hues. Combining multiple types of tiles is a simple way to get a totally customised bathroom. Pair a monochromatic palette for striking visual impact, and play around with layers of subway, hex and square tiles for a cool bathroom makeover.
Don't be afraid to use darker tiles in your small bathroom, especially if you paint the cabinets to match. Contrast with natural textures, like a jute rug and a wood-framed mirror. This is the Boho style at it's best!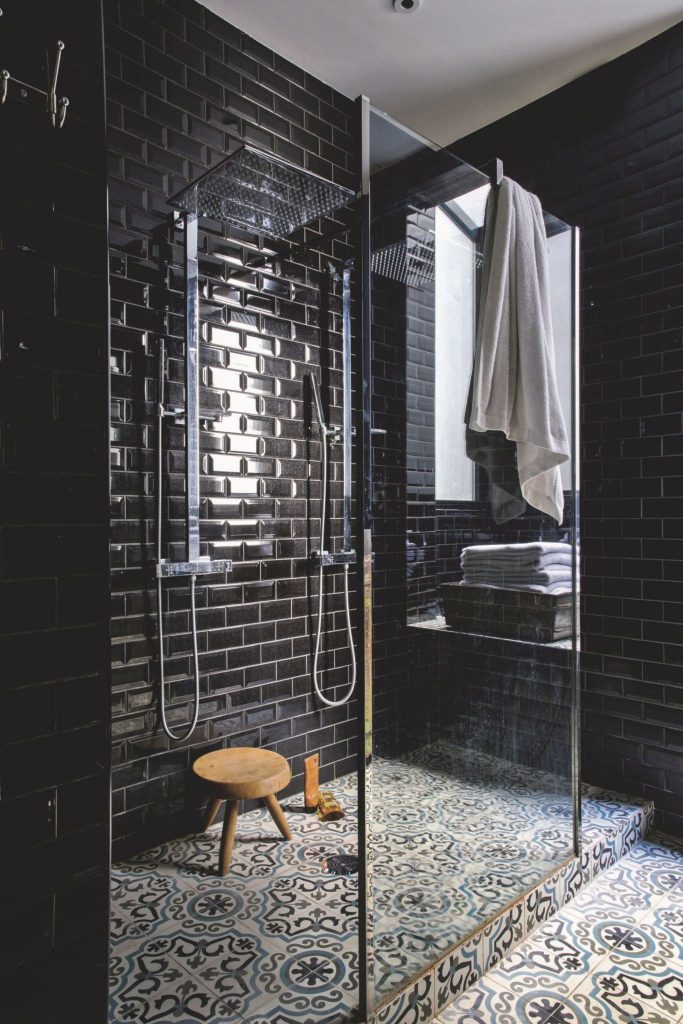 Image Reference
Also, be brave and wallpaper your entire bathroom. Yes you heard it right! It's never been more on-trend than this year. It will bring instant character into the room. Just make sure to use proper damp area wallpaper, and of course, have it professionally applied.
With bold tile patterns, colourful wallpaper and quirky light fixtures playing a key role in bathroom decor, it's important to keep things in balance with minimalist cabinet shapes. Clean white cabinets with simple handles and tapware ensure the space won't feel too crowded, no matter how small your bathroom is.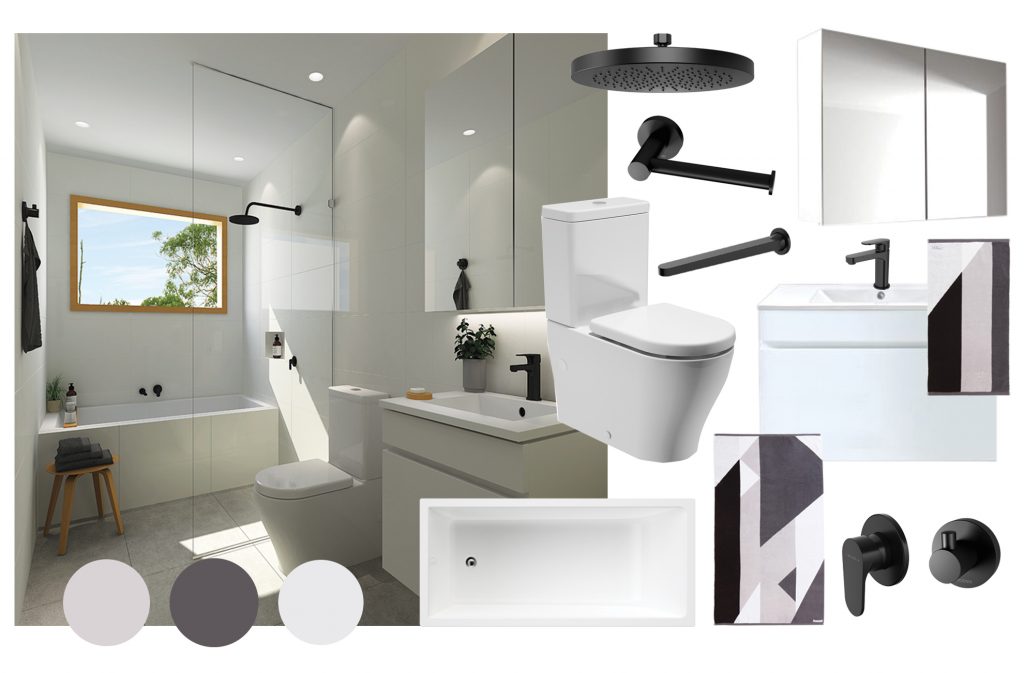 If you wish to have a more tranquil vibe, try matte black showerhead and taps. It looks stunning paired with pastel walls, modern cabinetry and vintage accents.
Last but not least, don't forget to include green, living plants into your bathroom ambiance. Plants are not only a fashionable garnish but also enhance the atmosphere, freshen the space and appeal to your sense of smell. As we always say, bring the outside in!
So there you have it – a few innovative bathroom design trends that will help you create a space with a definite wow factor. Of course, this does create one issue: now it will be even harder to get people out of there!